Your bumper is meant for bumping, but sadly the paint job on it can have a hard time keeping up. Even the most careful drivers can't avoid the occasional splattered insect, mud drop, or bird dropping. All of these things and more will ultimately adorn the front end of your ride - and weaken the finish.
Not only will a car bra look nice and sporty on the front of your car, truck, or SUV, it will also help protect one of the most quickly deteriorating areas - your hood and front bumper. That's why we at AAG decided to collect the data we have on top selling car bras, and combine it with the feedback we get from customers on our top rated car bras. The results are as follows - the Top Five Best Car Bras of 2019, complete with reviews.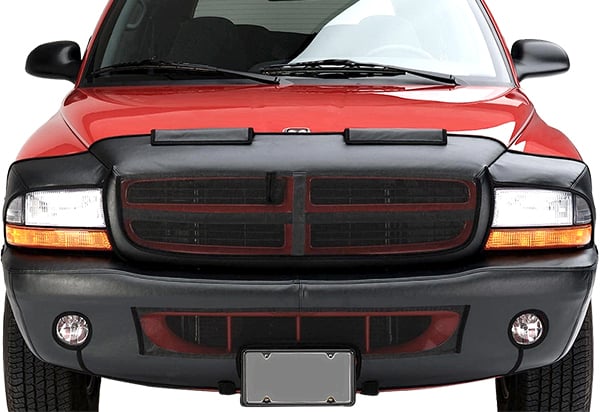 Experts on car covers, Covercraft's take on the car bra is called the Full Car Mask. A downy fleece inner-layer is soft on your paint job while a tough black outer layer keeps rocks and pebbles from causing any permanent damage. This resilient bra can easily be cleaned at home with the garden hose and drip dried. Plus, covered aluminum tabs make it easy to adjust the cover in different seasons when changing temperatures cause it to expand or contract.
It fits like a glove and has a soft interior so it doesn't scratch the paint. It was easy to put on and looks great.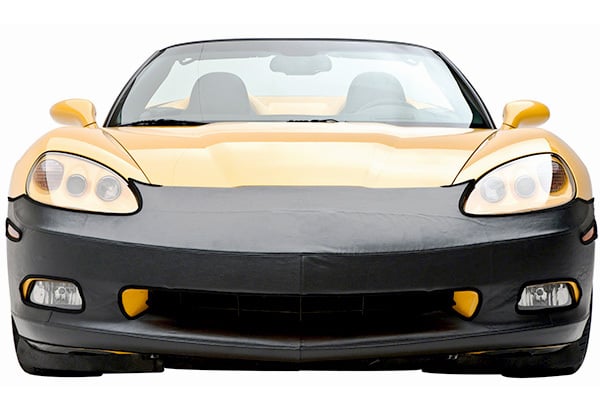 When the seat cover kings, Coverking, decided to enter the car bra market, they had everyone's attention. Their bra, the Velocitex Plus, exhibits Coverking's signature custom-fitting design. This black bra comes in two pieces, so you can open and close your hood with ease without taking it off. Like all of Coverking's products, it's made right here in the USA.
Installed on my 87 Fiero GT and it looks great. Fit and finish are excellent. The hooks and grommets are metal, so no plastic parts to break. I would definitely recommend this to anyone looking for a quality front end bra.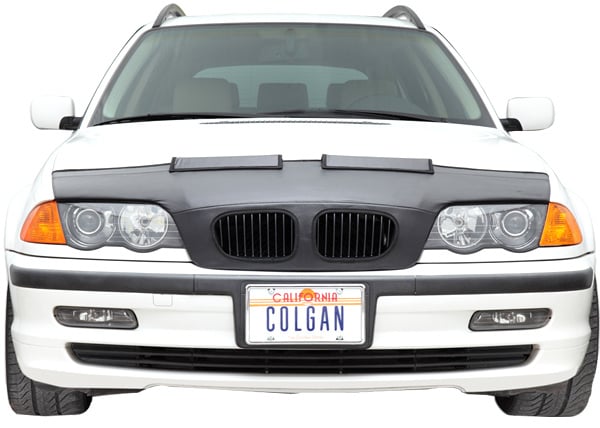 When a sporty look is of the highest importance, the Colgan Sport Bra will have your whip looking fly in no time. The same heavy-duty vinyl and soft flannel underside from the Colgan Original are used here, but this time, in a sportier shape confined to the front portion of your hood. The head-turning results will set your ride apart from the crowd.
Have only had it a couple weeks, but so far it's been an excellent fit. Also looks like it'll be easy removing it and reattaching it, as any good bra should do.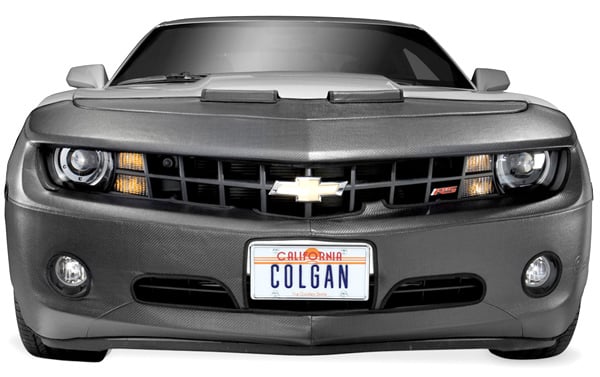 Colgan crafts their original car bra in UV-treated, heavy-duty vinyl that won't crack, fade, or warp even in the most extreme sunlight. When the sun is beating down, this car bra will stand tall, and protect your vehicle underneath. A soft flannel lining covers the underside, and this accessory is available in Black or Carbon Fiber.
I have been the owner of a Colgan Custom Bra in the past two of my previous cars. The quality is just as good as it has ever been. Auto Accessories Garage made the transaction very easy with their excellent customer service.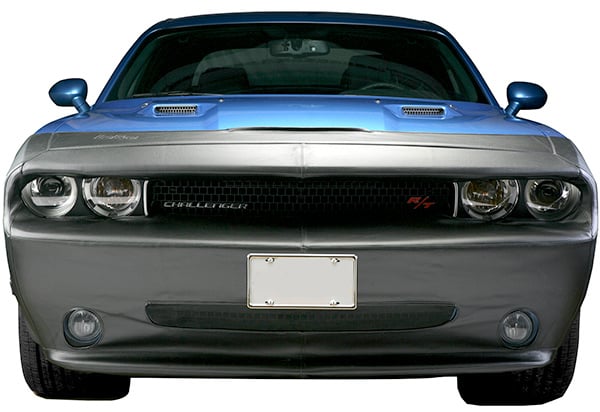 The LeBra is truly an all-weather car bra. Rain or shine, summer or winter, this car bra works great in any climate. The breathable material means it will dry itself off - no need to remove it after a rain storm. An ultra soft knit inner-layer is nice and soft on your paint, ensuring that no scratches or scrapes can make their way through.
I really love my LeBra for my ford focus it gave life to my car instantly giving my car that new car feel and look I am really glad that I found Auto Accessories Garage and will recommend everyone that ask and even those who don't ask will most definitely use you guys again.