Road tripping is the quintessential American getaway. The open road, the ever-changing scenery, and the infinite detours and discoveries you'll have along the way make for a unique, unforgettable experience. But there's one big challenge every road tripper faces - where do you put all your luggage without cramping your passengers?
When it comes to storage, it can seem like you never have enough space! But when you load up your cargo on your rooftop, not only are you the king of the road, but you'll have more room in your interior as well as all the gear you want at your destination. And because these systems are so secure, you never have to worry about losing your load or even thieving hands when you opt for a lockable roof rack. Bicycles, kayaks, surfboards and more are just a few of the things you'll have no problem taking with you when you have a roof rack installed.
Roof racks, luggage rack systems, and roof rails let you store gear outside your vehicle so you can take everything you need without cramming your cockpit. Read the roof rack reviews and learn how roof rack systems can help you make the most of your next road trip. Presenting the Top 10 Best Roof Racks and Roof Rails of 2023:
The Best Roof Racks & Roof Rails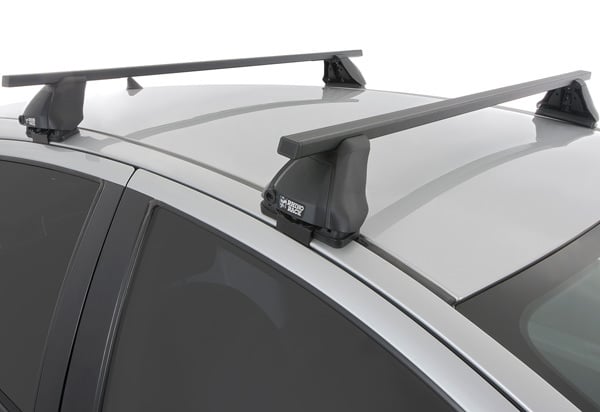 Bringing extra luggage with your on your travels is easy when you've got the Rhino-Rack Euro Square Bar Roof Rack System installed on your vehicle. This extruded aluminum rack features UV-stable, glass-reinforced nylon feet and comes covered by a Lifetime Warranty.
This system is fantastic. It was easy to assemble and install. We used it to carry two kayaks across northern New England.

Read More Rhino-Rack Euro Square Bar Roof Rack Reviews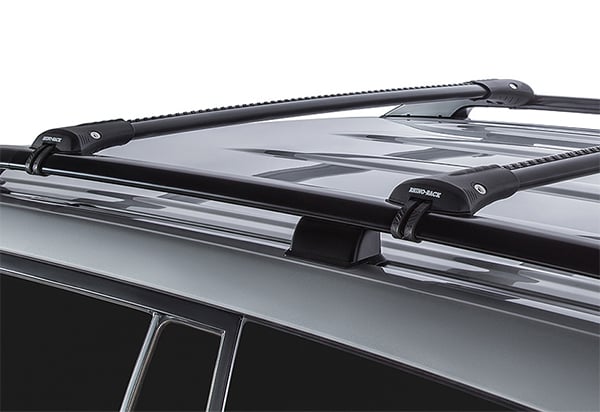 With a load rating of up to 176 lbs., the Rhino-Rack Vortex StealthBar Roof Rack is a great way to get your gear from "Point A" to "Point B." Stainless Steel locking straps are fully adjustable to fit just about any vehicle in existence. This stylish set-up comes in your choice of Silver or Black.
Now that's what I call a roof rack! Easy to install, easy to use, and strong!

Read More Rhino-Rack Vortex StealthBar Roof Rack Reviews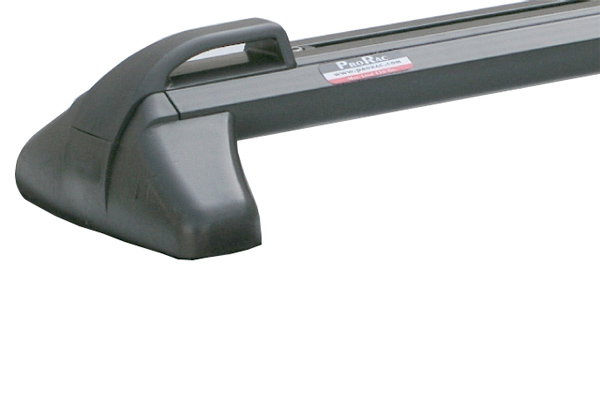 A roof rack is there for function first, and form second. But that doesn't mean the form isn't important. The ProRac Pro-File Crossbars are functional, lightweight, and strong, but best of all they look good too! This rack is designed to complement the curves and contours of your make and model.
Great service and great product! I couldn't find the mounting brackets, but AAG put me in touch with ProRac who sent the hardware free of charge.

Read More ProRac Pro-File Crossbars Reviews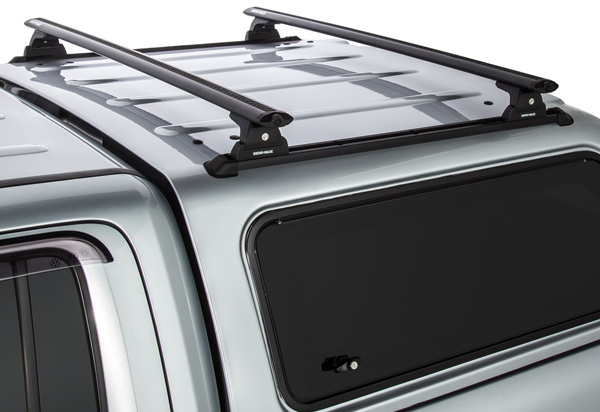 If you're sporting a truck cap, the Rhino-Rack Topper Rack system is for you. Your truck bed is already able to hauls loads upon loads of gear, take you truck even further down the path by adding two sturdy and aerodynamic Topper Racks to your truck cap's roof.
Sleek, aerodynamic, and easy to install. What more could you want really?

Read More Rhino-Rack Topper Racks Reviews
For the classic rack that never goes out of style, a great addition to your vehicle is the Thule Roof Rack System. This complete kit includes two crossbars, four base feet, and all the mounting hardware you need to install this system on your roof. No drilling or permanent modification is needed to get this kit in place.
Works great on my car. Rubber bases seem very high quality, as does the aerodynamic construction.

Read More Inno Aero Base Roof Rack Reviews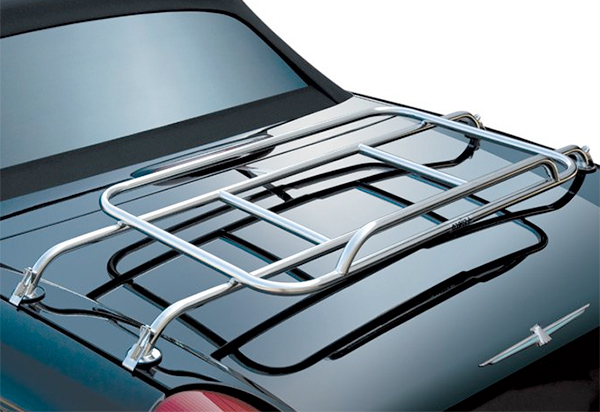 You should know, luggage racks aren't just for big vehicles – or even standard vehicles! If you want to take the subcompact sports car on the road (and bring plenty of luggage with you) the Surco Removable Deck Rack could be exactly what you need. This fully removable rack will stow away in your garage when you don't need it.
The Surco Luggage Rack looks great and fits great. The clips have a thin rubber pad to protect the paint – perfect!

Read More Surco Removable Deck Rack Reviews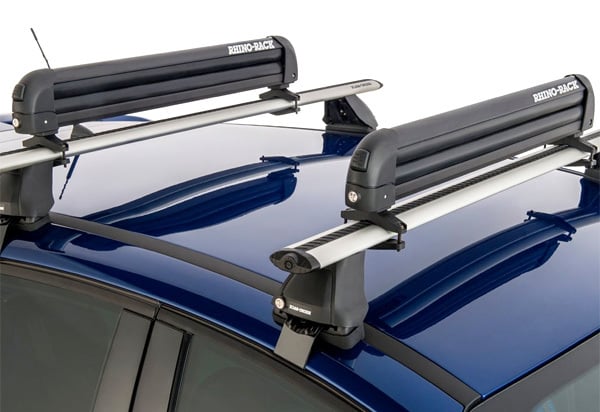 For all the snow sport nuts in the world, carrying your skis or snowboards on your roof has never been easier. Integrated locks keep your mind at ease when your favorite snow gear is stored outside, and the universal design means this mounting hardware is compatible with any roof rack crossbars. Backed by a Lifetime Warranty.
Now I can really get out and to the slopes and back without tracking all kinds of snow in my vehicle, or rearranging my trunk space too much. Thanks Rhino-Rack!

Read More Rhino-Rack Ski & Snowboard Rack Reviews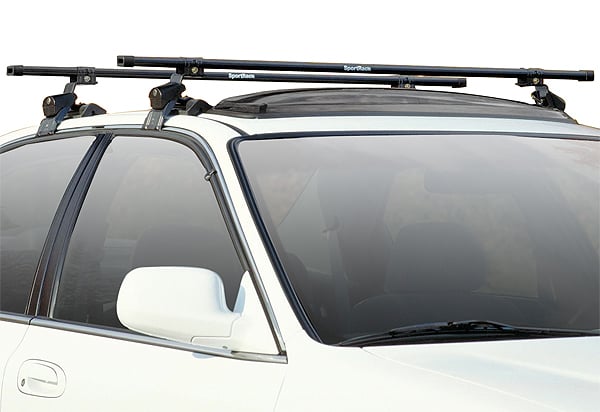 For sporty personalities, you can't beat the SportRack Complete Roof Rack System. As the name suggests, this kit comes with everything you'll need to outfit your vehicle's roof for carrying bikes, kayaks, canoes, and any other gear under the sun that you want to take out into the sun.
My wife and I are very happy with this roof rack! We are kayakers and they fit on there securely. We are going for a float this weekend and can't wait!

Read More SportRack Complete Roof Rack Reviews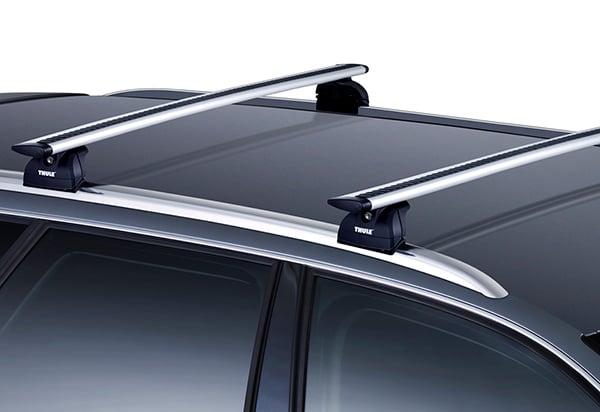 For the classic rack that never goes out of style, a great addition to your vehicle is the Thule Roof Rack System. This complete kit includes two crossbars, four base feet, and all the mounting hardware you need to install this system on your roof. No drilling or permanent modification is needed to get this kit in place!
It looks great and fits well on my car. Style and performance are both as expected. Great job!

Read More Thule Roof Rack Reviews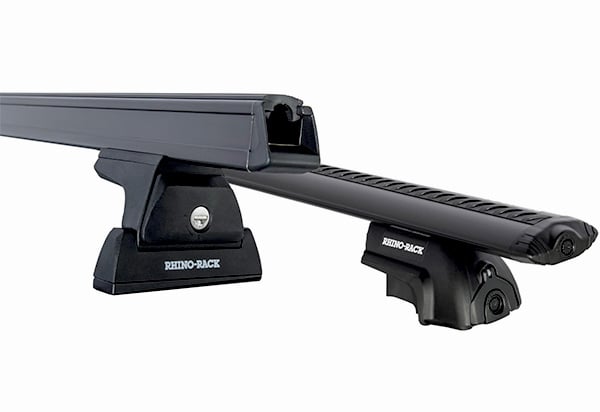 Simple and effective, the Rhino-Rack 2500 Series Rack System is exactly what you need to go from zero to sixty on the roof storage front. Boasting a quick and easy installation, this system itself is built with lightweight materials that won't weigh your vehicle down. Anyone from tradesmen to travelers will find great use with this system.
Great product. It fits perfect on a 2012 Nissan Altima coupe! Overall it's built with quality parts and Auto Accessories Garage shipped it quick and I received it in just a matter of a few days, 100% satisfied.

Read More Rhino-Rack 2500 Series Rack Reviews
What's the Best Fit for Your Vehicle? Enter Your Info Below to Find Out!
Top 3 Best Kayak Racks
Top 3 Best Ski Racks & Snowboard Racks
Roof Racks Buying Guide
Roof Racks
You can vastly improve your vehicle's storage capacity by mounting large cargo overhead. The roof rack forms the base of your cargo hauling system. This rack makes a perfect platform to mount your luggage or cargo carrier, and you can use it to mount other equipment like bike racks and ski racks. You can choose from a variety of luggage roof rack kits and pieces, depending on how your stock vehicle is equipped.
Complete Rack Systems
If your vehicle isn't equipped with a factory roof luggage rack, don't fret - we carry a full line of complete rack systems and rails that give your bare roof a secure place to mount cargo. Racks from ProRac are available for a wide variety of vehicles. You can build your rack system from scratch, too. Start with a set of ProRac Lo-Pro Tracks and add ProRac crossbars to complete the package. Instead of a modular system, you can also install a permanent mount ProRac roof rack. This rack includes a pair of fixed crossbars that mount directly to your roof without tracks for high strength and security. Another great brand, Rhino-rack, provides a number of versatile rack system options including the Euro Square Bar Roof Rack System and the 2500 Series Rack System.
Base Rack Systems & Crossbars
If your vehicle already has stock roof rails, go with the Thule roof rack system, which is custom-designed to mount flawlessly to your factory-installed rails. Thule roof racks feature strong crossbars and are compatible with various carriers, ski racks, and bike racks. Because they're custom-made to your exact vehicle, our crossbars and base rack systems simply drop right into your factory racks - usually with no tools required.
Equipment Racks
Once you're set up with a roof rack you can accessorize it with a wide variety of add-ons that let you easily carry large and awkward cargo like kayaks and skis. Our sport racks mount to ProRac and Thule racks to turn your vehicle into a versatile cargo-hauling machine. Here are some of the extra racks you can add to your vehicle:
Ski Racks & Snowboard Racks

There's nothing like hitting the slopes after the first big snowfall of the season. The problem is, driving with a bulky bundle of skis and snowboards running up the middle of your cockpit is not quite as fun. That's why manufacturers developed snowboard racks. These racks clamp onto your roof rails and carry up to 6 pairs of skis or 4 snowboards above your vehicle. Our ski & snowboard racks & carriers are also designed with oversize latch buttons so you don't even have to remove your gloves to get your board.
Surfboard Racks
You don't have to call your buddy with the pickup truck every time you want to hang ten. With a surfboard carrier mounted to your roof rack you can take your board to the beach the second the waves call your name. Surfboard racks are easy to install and carry a variety of boards. For maximum board security, go with the Inno BoardLocker surfboard rack. This rack includes a locking mechanism that keeps thieves and other beach bums from snagging your boards.
Kayak Racks & Canoe Racks
Canoes and kayaks make for great fun on lakes and rivers, but they can be hard to transport. That's not the case with our canoe racks & kayak carriers. Thule and Inno kayak racks let you haul your watercraft over your vehicle. They self-adjust to fit the curves of your boat, keeping it safely mounted and centered on your roof. For the easiest loading and unloading, check out the Thule Hullavator kayak carrier or the Thule glide and set kayak rack. These racks feature assisting designs that make mounting and removing your kayak hassle-free. Canoes pose a challenge due to their large size, but they're not a problem with versatile canoe carriers.