Jeep Cherokee Fender Flares & Trim
Find the industry-leading brands of Jeep Cherokee Fender Flares & Trim here. The right style change can make a big-time difference for your beloved SUV. Master the rocky back roads with Jeep Cherokee fender flares. Check out a variety of many different looks, from factory-style to a beefy off-road look. All our products are formed from super-strong ABS, and they don't take too long to bolt on. Once you do, you'll know the joy of having a truck guaranteed to look its best. You won't be disappointed, we can assure you.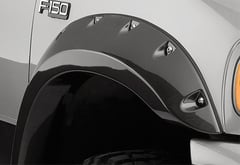 From $338.99
Free Shipping
Quick View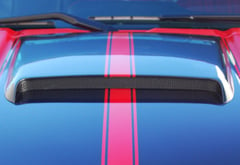 From $111.00
Free Shipping
Quick View
Can't make up your mind? Let us help you out! We put our years of industry experience, customer reviews, and expert opinions to use and ranked our Most Popular Fender Flares & Trim.
It's the look your Jeep Cherokee deserves, and one that makes the ownership experience so much better. Jeep Cherokee fender flares come in a wide selection of shapes and styles to suit your particular tastes, whatever they may be. Whether you prefer something sleek and smooth or a more rugged look on your SUV, we can acommodate you and then some. Your SUV never looked as good as it will with Cherokee fender flares, we can promise you that! Pick some up and see for yourself.
SUV fender flares are quicker to buy at AutoAccessoriesGarage.com. We provide you with detailed hi-res Cherokee fender flares pictures and real customer reviews to hook you up with lots of info. Furthermore, our pricing is unmatched, and everything we sell comes with totally free shipping. When you go with AAG, you go with one of the industry's best. Come see how so today!
More Popular Cherokee Accessories: Jeep Cherokee Snow Plows, Jeep Cherokee Windshield Covers, Jeep Cherokee Sun Shades, Jeep Cherokee Car Bras & Jeep Cherokee SUV Tents.
We offer Jeep Cherokee Fender Flares & Trim for the following years & trims:
2001 Jeep Cherokee Fender Flares & Trim
2000 Jeep Cherokee Fender Flares & Trim
1999 Jeep Cherokee Fender Flares & Trim
1998 Jeep Cherokee Fender Flares & Trim
1997 Jeep Cherokee Fender Flares & Trim
1996 Jeep Cherokee Fender Flares & Trim
1995 Jeep Cherokee Fender Flares & Trim
1994 Jeep Cherokee Fender Flares & Trim
1993 Jeep Cherokee Fender Flares & Trim
1992 Jeep Cherokee Fender Flares & Trim
1991 Jeep Cherokee Fender Flares & Trim
1990 Jeep Cherokee Fender Flares & Trim
1989 Jeep Cherokee Fender Flares & Trim
1988 Jeep Cherokee Fender Flares & Trim
1987 Jeep Cherokee Fender Flares & Trim
Popular Jeep Cherokee Fender Flares & Trim