When it's time to upgrade your exterior style, nothing does it like a new set of Automotive Lights. From headlights and corner lights to taillights and light guards, we have all the pieces you need to make your vehicle stand out and give your a better view of the road. Before you dive into shopping for a new set of lights, take a look at Spyder and Anzo Lights and find the right car lights for you.
Anzo Lights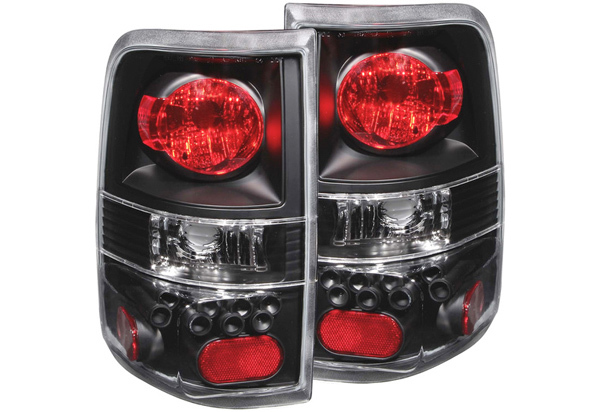 Anzo USA is one of the absolute go-to names for performance lights that look sweet and fill the road with light. Anzo Lights are designed crafted with over 30 years of experience to inform them. That means their hot, futuristic designs are also supported with a real knowledge of quality craftsmanship.
Choose from a wide variety of Anzo Taillight designs, including Euro, Altezza, and LED models. Anzo USA Headlights, in Halo, CCFL, and Projection styles, are perfectly custom-designed for a precise OEM fit and weather-tight connections. Anzo carefully tests every one of their headlights to stand up to serious abuse and look great for years to come. They also offer a variety of off-road lights, corner/bumper lights, and parking lights. Plus, Anzo Lights are backed with a 1-Year Warranty.
Spyder Lights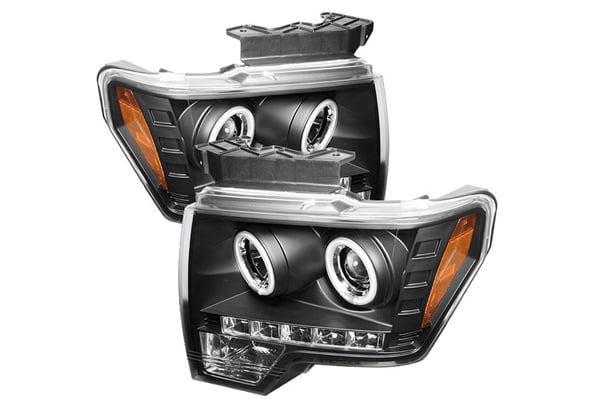 Spyder is a relative newcomer to the auto lighting industry, but they've quickly grown a great reputation based on their attractive designs, high performance, and superior fit. Spider Lights instantly launch your exterior style into the future, with several electrifying models available.
If you want that real European design on your back end, check out Spyder Euro Taillights. They come in several optional designs and colors, and they're custom-built to your exact year, make, and model for an easy plug-and-play installation. And if you want great front-end looks to match, go with a set of Spyder Halo Headlights. They're also available in different light-emitting styles, and the'yre backed with a 30-Day Warranty.
Anzo or Spyder - What Are The Right Automotive Lights?
Both Anzo and Spyder build some great-looking, high-performing lights for all kinds of vehicles. When trying to find the right headlights and taillights for your vehicle, then, you should consider factors like what kind of projection style you want and your ideal budget. Check out the chart below to compare both brands side-by-side. Also, be sure to read our Car Lights Reviews pages and see what your fellow drivers are saying, and feel free to call our helpful customer service team at 800-663-1570 if you have any more questions.
| | | |
| --- | --- | --- |
| | | |
| Headlights Starting From | $44.99 | $110.51 |
| Available Styles | Headlights, Taillights, Fog Lights, Third Brake Light | Headlights, Taillights, Fog Lights, Off-Road Lights, Third Brake Light |
| Lighting Methods | Halo, Projection, LED | Halo, Projection, LED, Halogen, CCFL |
| Warranty | 30-Day | 1-Year |
| Shipping | FREE | FREE |
| | | |