Ford Ranger Towing Mirrors
Don't let unreliable vision cause a bad towing accident. Ranger extended towing mirrors fancy up your vehicle's looks while enhancing your visibility. Thanks to fully customized models, towing side view mirrors will line up perfectly.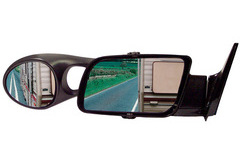 From $42.99
Free Shipping
Quick View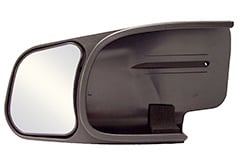 From $32.53
Free Shipping
Quick View
About Ford Ranger Towing Mirrors
You've got a smaller truck, but it's got a gigantic heart. Make the best use of it with Ford Ranger Towing Mirrors. For your largest and longest towing loads, these great side views slide on over your factory mirrors and provide you with an extended view of the road - and more importantly your equipment - behind you. With that extra visibility, you won't have to worry; you'll see things just fine.
Our towing mirrors give you the solid peripheral vision that's essential for safer towing. You can instantly give your Ranger an extra bit of style with these motorized and heated towing mirrors. We also give you absolutely free shipping on everything you pick every time you go with AAG.
More Popular Ranger Accessories: Ford Ranger Tonneau Covers and Truck Bed Covers, Ford Ranger Lift Kits, Ford Ranger Lowering Kits, Ford Ranger Leaf Springs & Coil Springs & Ford Ranger Shocks & Struts.
We offer Ford Ranger Towing Mirrors for the following years:
1991 Ford Ranger Towing Mirrors
1990 Ford Ranger Towing Mirrors
1989 Ford Ranger Towing Mirrors
1988 Ford Ranger Towing Mirrors
1987 Ford Ranger Towing Mirrors
1986 Ford Ranger Towing Mirrors
1985 Ford Ranger Towing Mirrors
1984 Ford Ranger Towing Mirrors
1983 Ford Ranger Towing Mirrors