Whether you're a racer trying to lift/drop your stance a couple inches or you just want a more comfortable ride feel, a new set of performance shocks is what you need. At AAG we offer a wide variety of shocks and struts, from all the leading brands in the industry. So how do you find the right shocks for your truck or car? Compare two of our popular shock brands, Rancho and KYB, to help you make an informed purchase.
KYB Shocks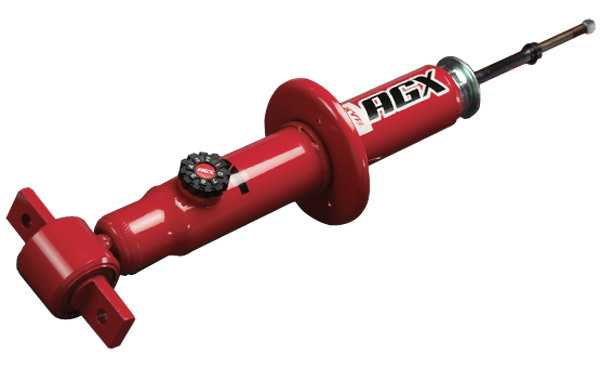 With a keen eye on handling and performance, KYB Shocks are made to deliver the goods. KYB is actually one of the largest OE and aftermarket shock suppliers in the world, so they know more than a thing or two about building shocks and struts that are up to the task. No matter your vehicle or how you use it, there's a set of KYB Shock Absorbers out there for you. If you're doing big jobs in your truck or SUV, check out the KYB MonoMax Shocks, which boast a rugged monotube deisgn and multi-stage valve compression for superior performance and durability in all kinds of driving conditions. Or, if you're looking for versatile damping in your sport-compact or sedan, check out KYB AGS Adjustable Shocks. These shocks and struts have an externally adjustable damping rate, so you can dial in the feel you need for racing or cruising.
KYB's shocks are custom-designed to every vehicle, so they'll install easily without modifications. Plus, their super-tough welded construction ensures a long life and high strength. KYB stands behind this strength with a Lifetime Warranty.
Rancho Shocks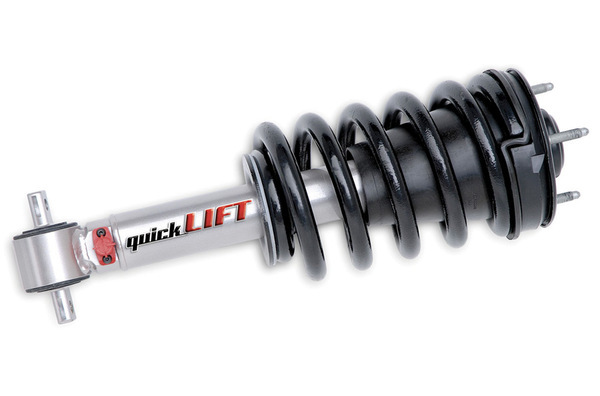 Rancho has been the go-to name in off-road shocks for over 50 years. They build shocks for trucks of all types, whether yours is a street vehicle or an off-roading machine. They're available in a variety of styles depending on your needs, from the monotube RS7000MT Shocks to the external reservoir-equipped Rancho RS9000X Shocks. If you're looking to raise your front end front end for a tougher look, the Rancho Quick Lift Leveling Kit accomplishes that with a set of coil-over shocks.
Rancho Shocks are built with super-tough materials, like double-chromed rods, urethane bushings, and graphite-enhanced teflon bands. This ensures that they'll stand up to all the abuses of heavy-duty trucking. Even more, every Rancho Shock Absorber is backed with a Lifetime Warranty, meaning you can count on these shocks for years to come.
Rancho or KYB - What Are The Right Shocks For Your Vehicle?
When deciding between KYB or Rancho Shocks, there are a few factors to consider, like your vehicle type, the kind of driving you'll be doing (whether off-roading, racing, or just daily getting around), and your budget. Check out the chart below to compare the two brands side-by-side, and feel to check out our Suspension FAQs if you have any more questions. Finally, our customer service crew is always ready to help, and can be reached by email, online chat, or at 800-663-1570.
| | | |
| --- | --- | --- |
| | | |
| Starting At | $26.04 | $55.49 |
| Available Models | 4 | 5 |
| Designs | Monotube, Adjustable, | Monotube, Twin Tube, Coilover Lowering Shocks |
| Finishes | White, Silver, Red | White, Silver |
| Warranty | Lifetime | Lifetime |
| Shipping | FREE | FREE |
| | | |