Most industry watchers know that BAK Tonneau Covers are premier. They put every ounce of ingenuity and innovation they can muster into their products, and as a result BAK Truck Bed Covers have caught on with customers in ways few other companies can claim. Their most popular line of BakFlip Bed Covers gives customers a wealth of options when it comes to choosing the right cover for their truck. Recently, the folks at BAK have introduced the revolutionary Roll-X Tonneau Cover in the name of giving their customers more choice in the matter.
While different than the BakFlip product line, the Roll-X Truck Bed Cover does feature many of the stylistic hallmarks and functional superiority for which BAK has become known. Deciding which one is the right choice for your truck can be difficult, there's no question. Below, you'll find information to help you better compare the two tonneau varieties.
BakFlip Tonneau Covers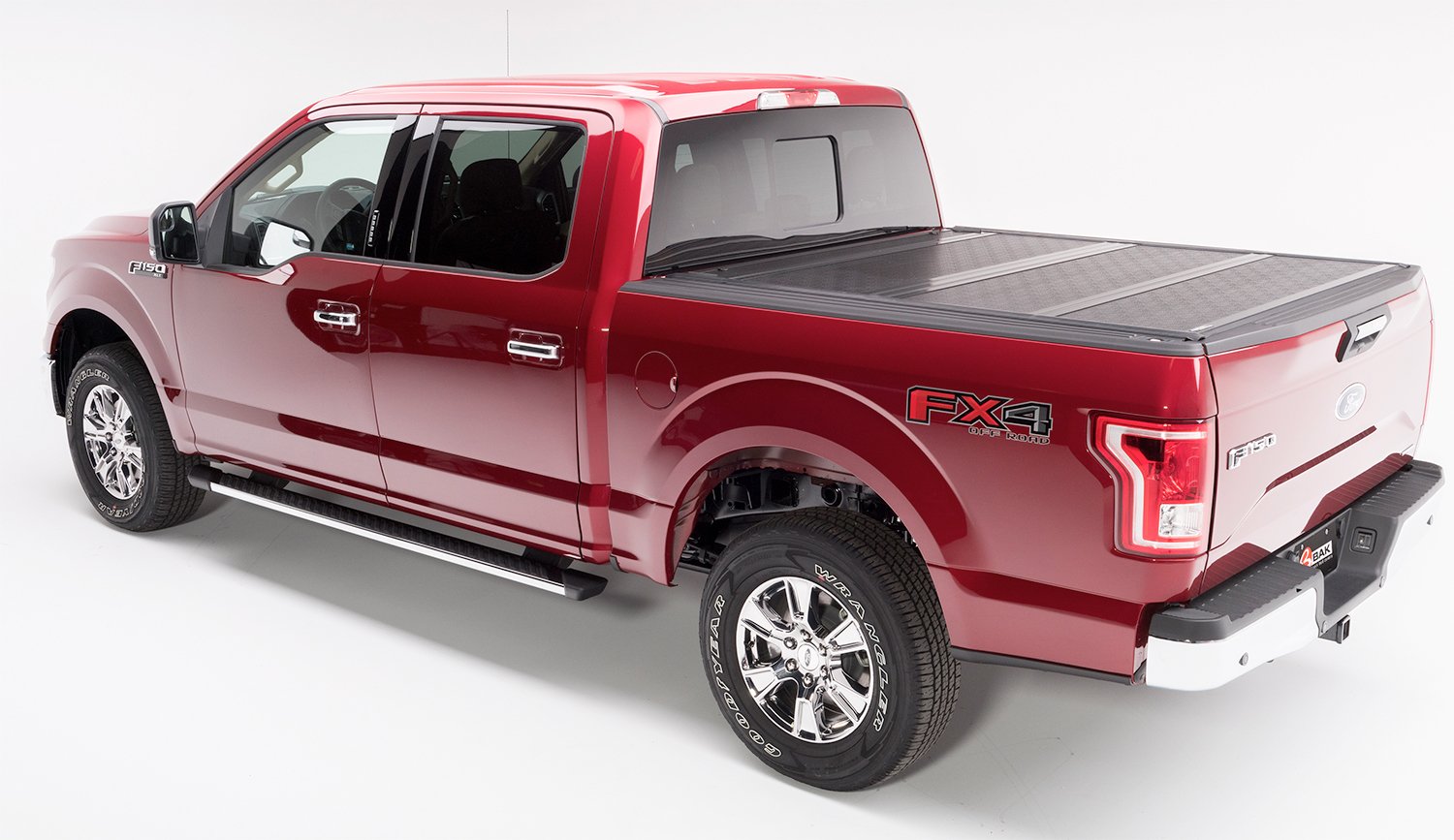 Four different selections make up the entire line of BakFlip Truck Bed Covers, and each one brings a little something different to the table. The BakFlip F1 Truck Bed Cover, quite honestly, is one of the pearls of the industry, a forward-thinking tonneau that is both elegant and almost unfairly practical. The BakFlip HD Bed Cover is an all-aluminum tonneau that brings heavy-duty strength to any bed. The BakFlip FiberMax Tonneau Cover is a more affordable version of the F1, and the BakFlip G2 Truck Bed Cover is a more affordable version of the HD. Each of these BackFlip Tonneau Covers allows you to drive your truck in any state of coverage, from all the way unfolded to partially-folded to completely folded-up. Rubber covers keep all precipitation out of your bed and off your cargo when closed, while a hearty latching system adds total cargo security.
In many ways, it is the BakFlip Bed Covers group on which BAK Industries made its name. Few covers combine as much design and style with total functionality as do these tonneaus. Quite literally, customers cannot go wrong choosing one of these covers to protect their cargo and improve their truck's aerodynamics. 
Roll-X Tonneau Covers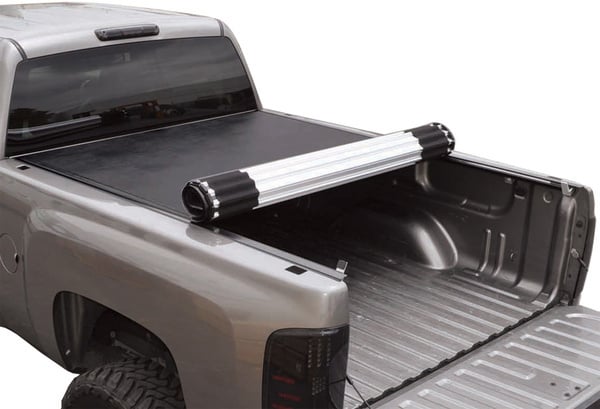 A new addition to their impressive collection, the BAK Roll-X Tonneau Cover functions in many ways like two tonneaus in one. When unrolled to its maximum coverage, this bed cover functions as a Hard Top Tonneau Cover, with its durable aluminum construction capable of supporting up to 400 evenly-distributed pounds. If you need to get into your truck bed, however, the Roll-X Truck Bed Cover easily rolls up for whatever extra space your cargo needs. Slam locks work in tandem with your tailgate to provide total security beneath that impenetrable coverage layer.
The Roll-X Tonneau Cover is a sort of evolution for the industry. Almost nowhere else do two different tonneau functionalities meld as seamlessly as they do here. BAK's gone and done it again with this one. Although the wide variety of the BakFlip line is missing here, there's no need to choose among equals when the original Roll-X is so, so good on its own.
BakFlip vs. Roll-X: Which Is The Right Tonneau Cover for My Truck?
The answer to the question of the right BAK Tonneau Cover for your truck is completely up to you. No one else knows your particular needs as well as you do. This goes beyond the nuts-and-bolts of your daily routine to greater questions of why you own a truck in the first place, and what you need to accomplish with it. Whether you prefer a Folding Tonneau Cover or a Hard Top Tonneau Cover that rolls, there is a BAK Truck Bed Cover for your needs. If you're finding it hard to differentiate between BakFlip models, use this handy BakFlip Comparison Chart. Good luck with your continued search for the perfect Tonneau Cover for your needs.