Every week, we hear from a handful of customers who are trying to decide between the BakFlip F1 Tonneau Cover, and the BakFlip MX4 Tonneau Cover. They've made up their mind about going with a truck bed cover from Bak Industries, but it's harder to decide on which one exactly. The truth is there are a ton of similarities between these two and yet the differences are so wide you could, well… drive a truck between them.
Let's start with the similarities: Both covers offer a vehicle specific construction, and a completely flush fit. Unlike so many tonneaus that sit above your truck bed's rails, your Bak cover will fall right into place and provide you with a flat surface that runs straight across your pickup's bed. Both covers feature four hard panels which easily fold up and out of the way, and both install easily on your truck, usually in less than an hour. And now for the differences: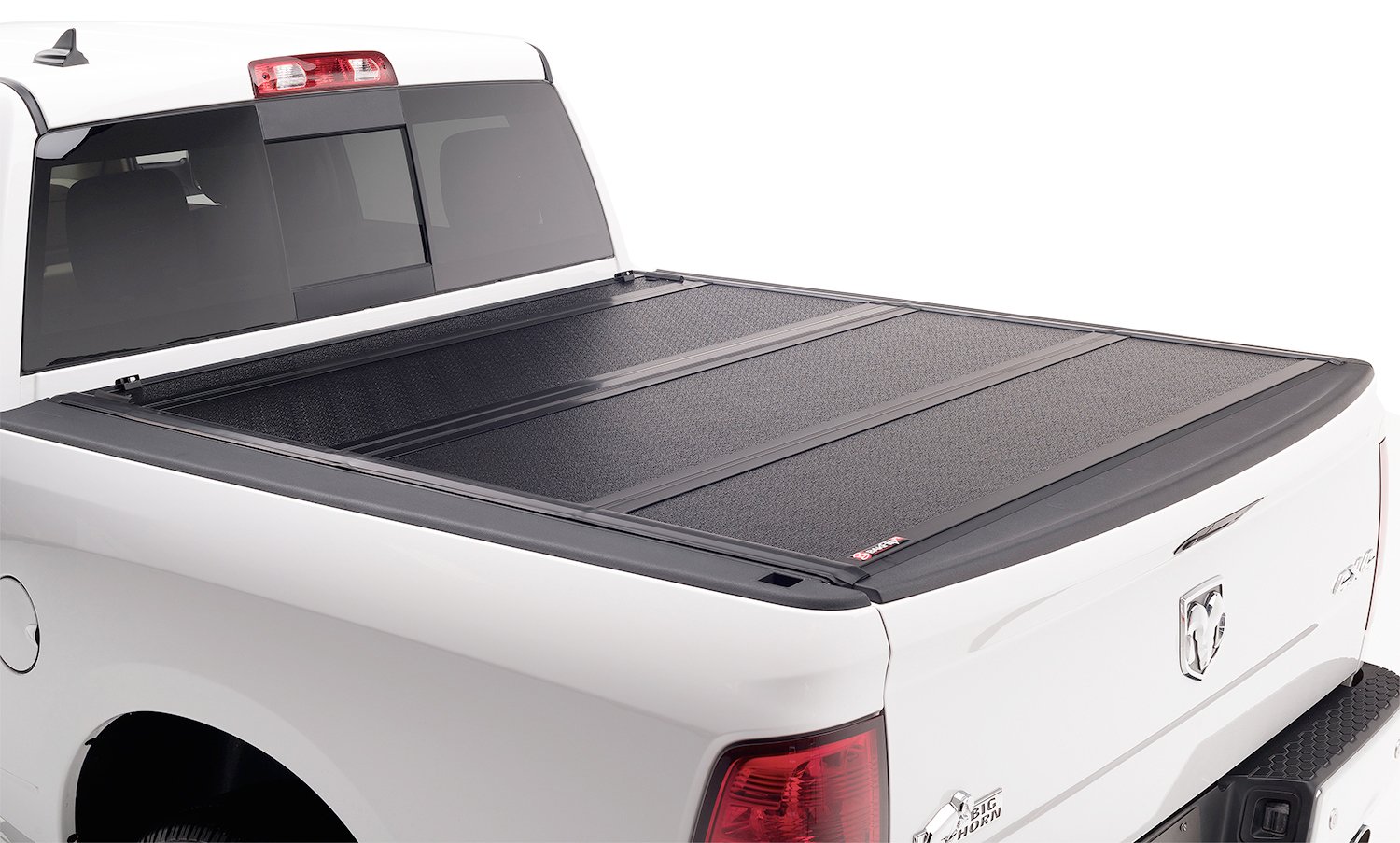 BakFlip F1
The F1 is touted as the most advanced tonneau cover ever made, and the most refined on the BakFlip line. What really sets it apart from the herd are the materials used for construction. A Fiberglass reinforced Polymer top layer and an impact resistant Aluminum underside make this the strongest and lightest of all Bak covers. Indeed, it might be the strongest and lightest tonneau from any brand on the market. A tough epoxy primer and polyester finish give this tough tonneau a factory finished look. A refined latching system makes the F1 an impenetrable fortress when your tailgate is in the locked position.
BakFlip MX4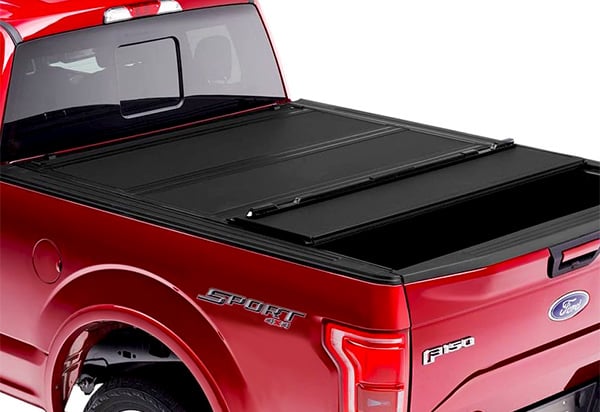 The MX4 on the other hand boasts Aluminum panels with premium density foam cores – making them incredibly lightweight and easy on your MPH. Each panel is resistant to scratches, UV rays, and sports an attractive Matte Black finish that will really turn heads. Instead of the F1's latch system, the MX4 features locking rails, which when combined with a locking tailgate will make this cover as tougher to get into than Fort Knox.
Each cover comes custom-made to fit your truck's bed, and carries a 3-Year Warranty. With a Bak Tonneau cover, there's really no wrong choice.
Price
from $929.88
from $899.88
Shipping
Free Shipping
Free Shipping

Rating

Overall:
Performance:
Quality:
Appearance:

Install Time
30-60 minutes
30-60 minutes
Fit
Vehicle-Specific Fit
Vehicle-Specific Fit
Frame Material
Aluminum
Aluminum
Lock Type
Non-Locking
Non-Locking
Material
Fiberglass-Reinforced Polymer Top, Aluminum Underside
Aluminum
Opening Style
Folding
Folding
Sealing Design
Latch
Locking Rails
Warranty
3-Year Warranty
3-Year Warranty
More Details
More Details
Video Comparison