Hummer Tonneau Covers and Truck Bed Covers
Nothing puts the finishing touches on your ride like a Hummer Tonneau Cover. If you use the full pickup functionality of your Hummer, then hooking it up with a Hummer Truck Bed Cover adds to this usability in ways great and small. You'll protect your equipment and cargo while at the same time improving your fuel economy by eliminating drag. Your Hummer is sweet, there's no denying that, but it becomes so much sweeter when you deck it out with a Hummer Tonneau Cover.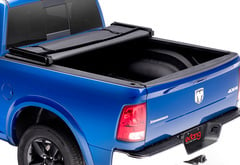 From $479.99
Free Shipping
Quick View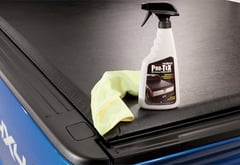 From $21.99
Free Shipping
Quick View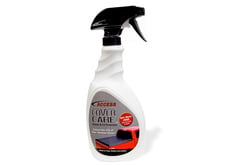 From $31.42
Free Shipping
Quick View
Can't make up your mind? Let us help you out! We put our years of industry experience, customer reviews, and expert opinions to use and ranked our Most Popular Tonneau Covers.
It's easy to shop for Hummer Tonneau Covers at AutoAcccessoriesGarage.com, because we've designed it that way. Tell us what kind of Hummer you have, and if there are Hummer Truck Bed Covers available for it we will show pictures and detailed descriptions of them. Go over everything, and if you have any questions be sure to call or live chat our helpful Customer Service team. Once you've decided, pull the trigger on the purchase and we'll ship you your new tonneau free of charge. See how easy it can be: shop for tonneaus at AAG.
More Popular Hummer Accessories: Hummer Brush Guards & Bull Bars, Hummer Car Covers, Hummer Brakes, Hummer Trailer Hitches & Towing & Hummer Air Filters.