Corsa Performance

Popular Corsa Categories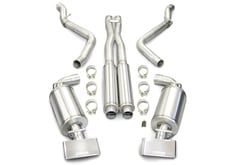 From $251.99
Free Shipping
Quick View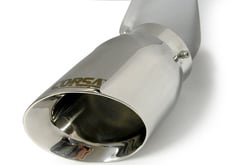 From $117.99
Free Shipping
Quick View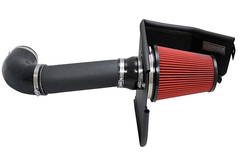 From $336.99
Free Shipping
Quick View
CORSA Performance is an engineering and manufacturing company based in Berea, Ohio, that specializes in high performance stainless steel exhaust systems for the marine and automotive aftermarket.

CORSA's founder and President, Jim Browning, spent more than 17 years working for high performance automotive industry giant Mr. Gasket in various capacities, including Vice President of Research and Development, before starting CORSA Performance in 1989.

Since that time CORSA has become a leader in performance marine exhaust systems supplying more than 60 OEM boat manufacturers and more than 1,000 boat dealers worldwide. CORSA manufacturers a wide range of products, including diverter valves, muffler systems, exhaust tips, and silencers, that are designed and tested to meet noise restrictions in all states.

CORSA has incorporated the use of hydroforming, or bulge forming, equipment in its manufacturing process. Bulge forming is a revolutionary, leading edge manufacturing process that uses extreme fluid pressure to expand metal into shapes that otherwise would have been unobtainable using conventional manufacturing methods.

In fact, CORSA is the only manufacturer in the marine industry and automotive aftermarket to have in-house hydroforming capabilities. A good example of what can be accomplished with hydroforming is the new generation C5 Corvette steel frame rails. Hyrdoforming provides increased strength, greater part dimensional precision, and reduces over-all vehicle weight. Hydroforming also affords manufacturing cost savings by reducing tool and equipment requirements, less blanking, trimming, flanging, fixtures, and complicated welding and piercing operations - and results in less scrap and provides parts consolidation benefits.