About DECKED
The founders of DECKED started out trying to make drawers for their personal vehicles with plywood, dimension lumber, and as much hardware as it would take to hold it all together. But eventually, frustration led to a realization: there were NO good truck bed drawer systems on the market. That's when DECKED took the situation from zero to hero and put out a complete line of heavy-duty, safe and secure, functional truck bed storage systems. Ergonomic sliding drawers, organizing dividers, and more, DECKED is the end-all-be-all of pickup truck drawer systems. All of their products are 100% American Made.
DECKED Customer Reviews
Toyota Tacoma
who drives a
2021-04-10
Takes a bit of time to build but well worth it. The build instructions can be improved.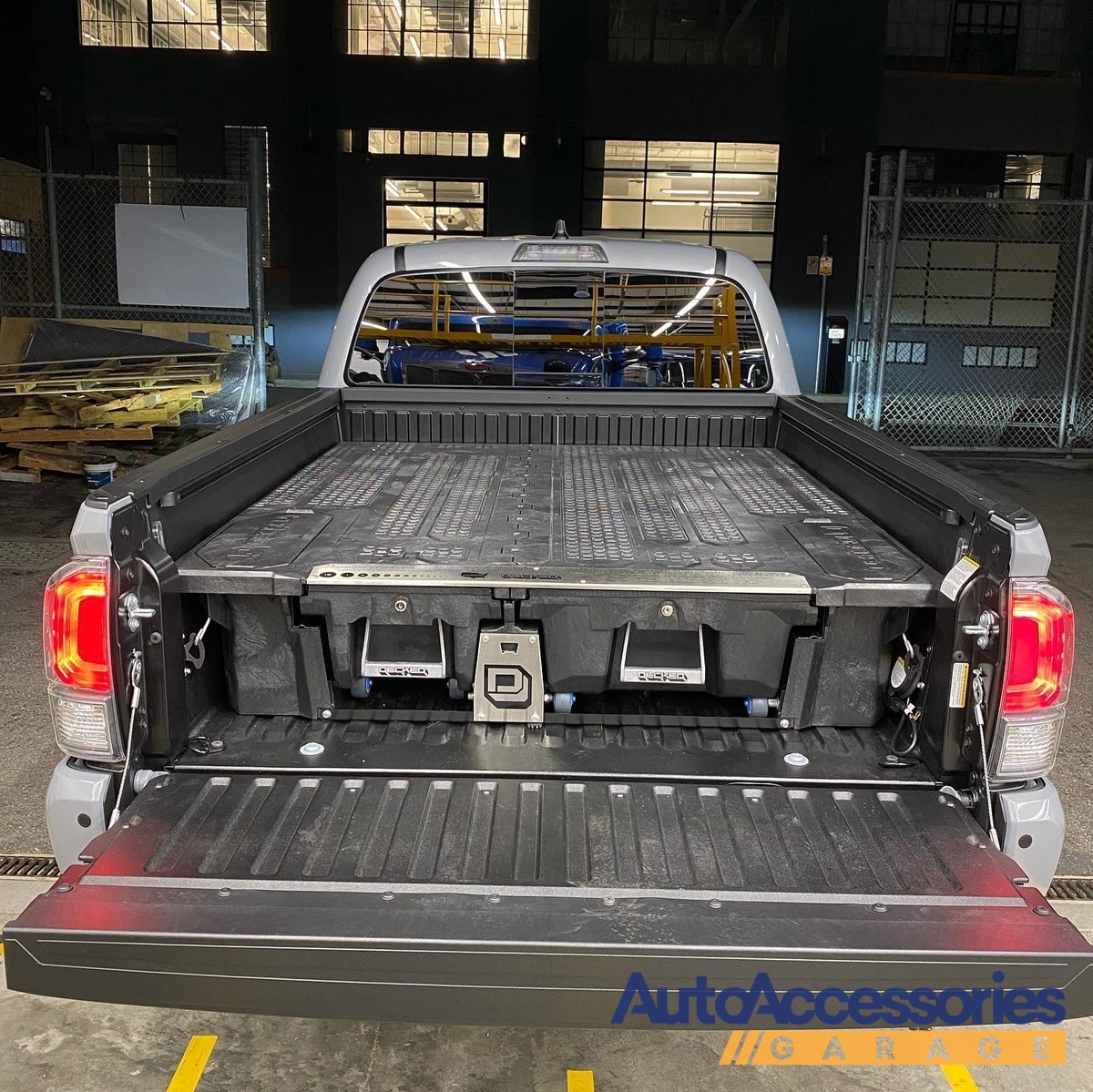 Install Time: More than 2 hours
Chevy Silverado
who drives a
2021-03-03
Very sturdy. Easy directions. Has A LOT of tool space. I own a lot of cordless tools and I have room for more. Didn't want a big bulky box and I am very happy with this purchase!
Install Time: 1 - 2 hours