Eastern Catalytic

Popular Eastern Catalytic Categories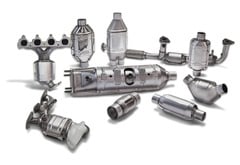 From $37.82
Free Shipping
Quick View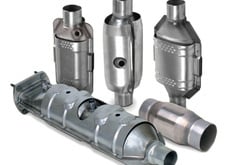 From $37.70
Free Shipping
Quick View
Whatever is necessary in the development of cutting-edge catalytic converters, Eastern Catalytic has its customers covered! That includes manufacturing, research & development, and even tooling, all in the name of making the industry's best cataclytics.
Eastern Catalytic has even developed its own proprietary chemical formulations for their catalytics, earning over 70 certifications in 58 countries. State-of-the-art production facilities and practices are devoted to finding an OE fit for every product, including CNC equipment and O2 sensor ports. And it's not just the aftermarket game these guys dominate: vehicle manufacturers like Kia and Fiat have begun requesting Eastern Catalytic converters on their newest vehicles.
From their largest distributors to individual shops selling their products, Eastern Catalytic takes pride in delivering service and craftsmanship to their customers. Superior products and wonderful service: now that's what you call a business plan!