Go Industries Customer Photos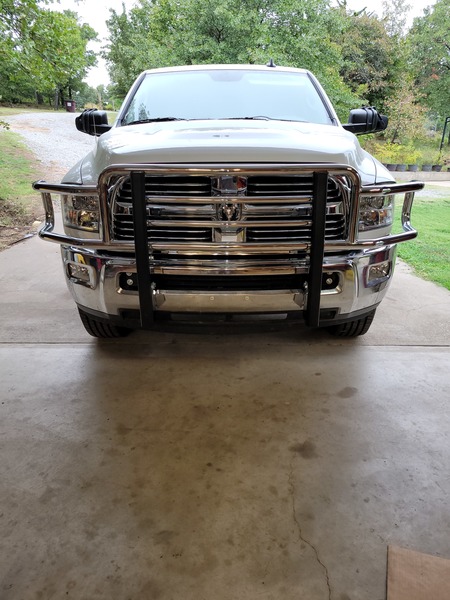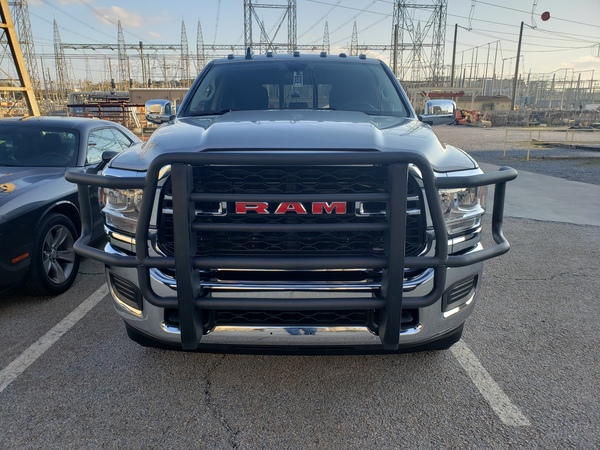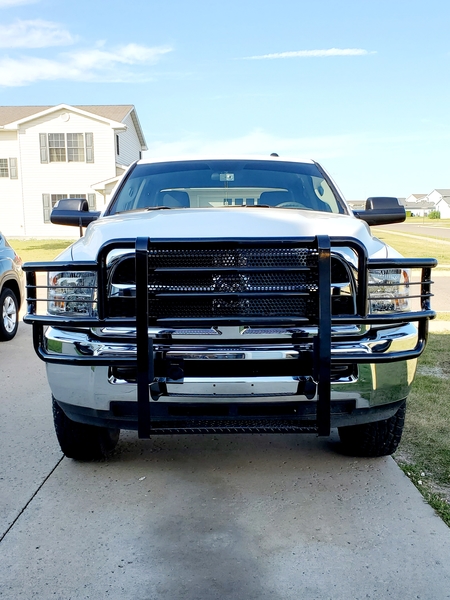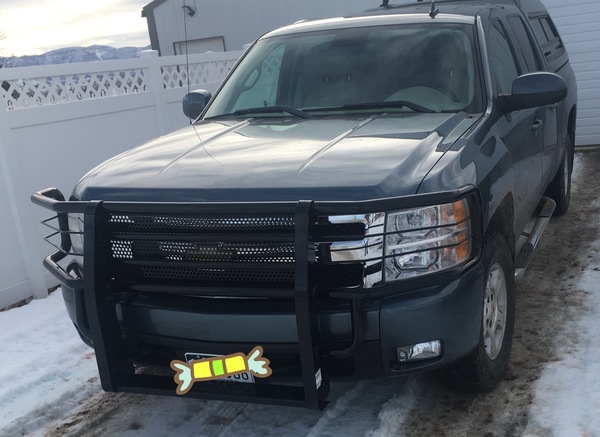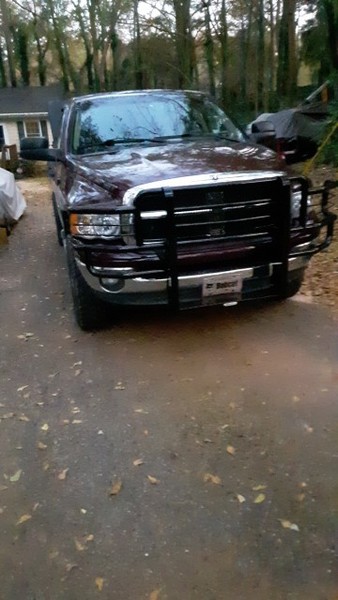 About Go Industries
Go Industries was founded in 1978 when R.J. Orth began marketing a chrome-plated tailgate protector for work trucks. Mr. Orth soon realized the need for a wide range of functional truck accessories. Go Industries led the way with bed rails and chrome headache racks, and continues to produce truck accessories that are both functional and add to a truck's looks.
Go Industries now employs 50 people in two manufacturing facilities and one distribution center. Their truck accessories are made in state-of-the-art facilities with computer-controlled equipment and robotic welding machines. Today Go Industries offers such accessories as the Big Tex 2" Chrome Grille Guard, Sport Bars nerf bars, and much much more. All Go Industries products are backed by a Go Industries Warranty.
Go Industries Customer Reviews
Dodge Ram 2500
who drives a
2022-08-19
I installed this on my 2014 Ram 2500 Mega Cab truck. It looks great and not too difficult to install by my self, the problem I experienced was the driver side upright 1 hole did not line up good and wouldn't allow the bolt to start so I had to enlarge the hole with a die grinder. The second issue was the grill guard ring would dig into the uprights top and bottom when the bolts were tightened, (it would work fine but im picky) to correct this I placed 7/16 flat washers between the grill guard mount plate and the uprights to shim it back, worked great. Only took me 2 hours or so to install.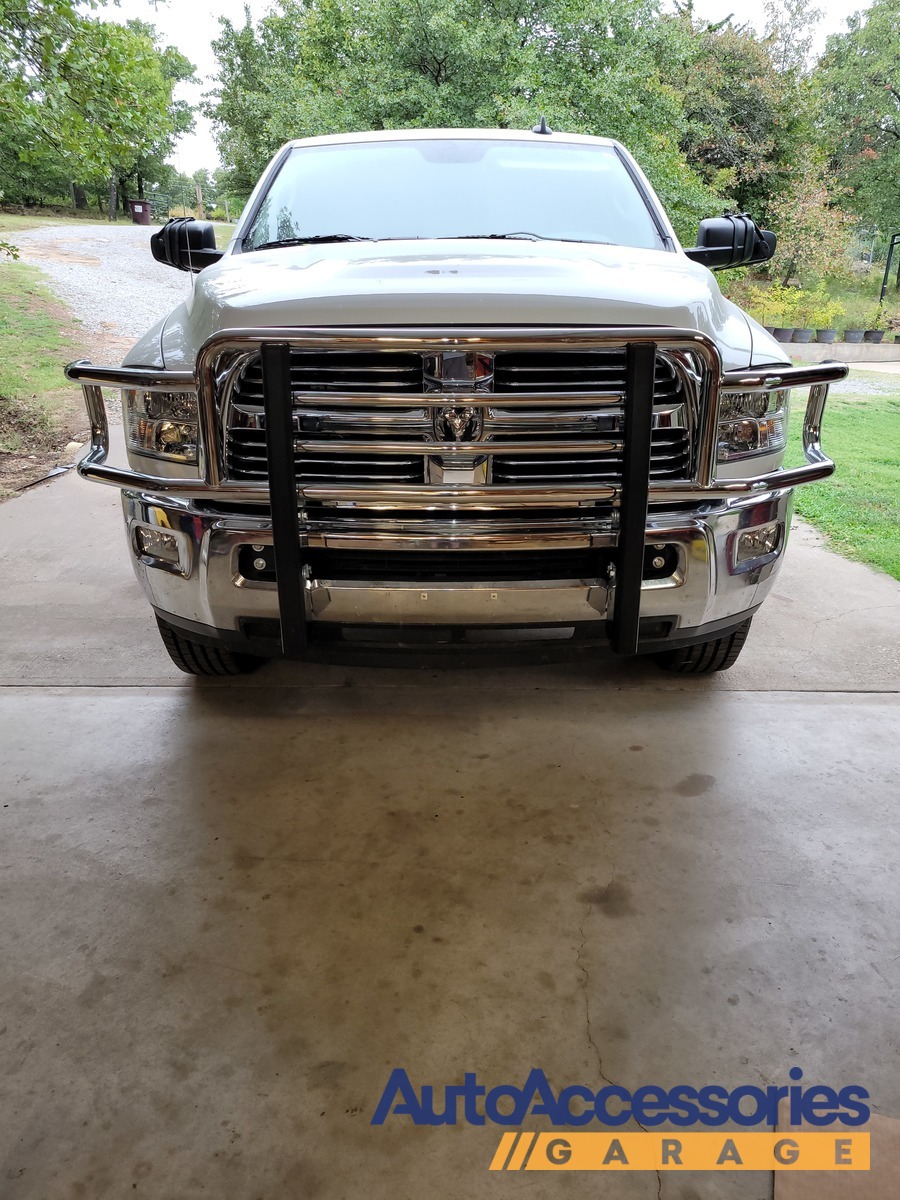 Install Time: 1 - 2 hours
Dodge Ram 3500
who drives a
2022-05-15
These are awesome mud flaps. Heavy duty and great looking. Only knock is the instructions could be much better.
Install Time: 30 - 60 minutes
Ford F250
who drives a
2022-02-27
We ordered the mesh tailgate for a 2016 F-250. We haven't had a tailgate on the truck for a while so the install time was no more than 15 minutes including unboxing the new tailgate. Very simple install and latched right up when I closed the tailgate. Driving down country roads there is no rattle as it fits snuggly in the bed.
Install Time: Under 30 minutes
Chevy Silverado
who drives a
2021-07-31
Heavy duty, quality tail gate. Relatively easy to install, however some minor modifications were required.
Install Time: 1 - 2 hours
Ford F350
who drives a
2021-05-08
Love my new grill. It took about 2 hrs to install with 2 of us.
Install Time: 1 - 2 hours
Dodge Ram 3500
who drives a
2013-04-19
Fit good and was easy to install. Look great.
Install Time: 30 - 60 minutes