About Inno
INNO is a name that carries over 30 years of building and designing the most technologically innovative and advanced car racks for active drivers and enthusiasts. Inno has a rich history of providing the best cargo management products, from base rack systems to bike carriers and surf racks.
Inno was formed in 1976 as the car rack division of Japanese auto accessories company Car Mate. Demand for Inno products grew steadily, and today they hold an impressive 60% share of the car rack market in Japan. Inno is also gaining worldwide recognition for building products with both premium features and affordable prices. Inno entered the North American market in 2003.
Virtually all Inno Racks products are directly compatible with factory rack crossbars. This makes for extremely easy installation without modifications or other compatibility concerns. Simply choose your year, make, and model vehicle and you will find the Inno rack system that connects directly to your crossbars.
Inno Racks is an ideal alternative to other high-priced competitors. Plus, unlike other manufacturers, Inno includes locks on nearly all of their products at no cost.
Inno Customer Reviews
Installed on a Q5. One more to go.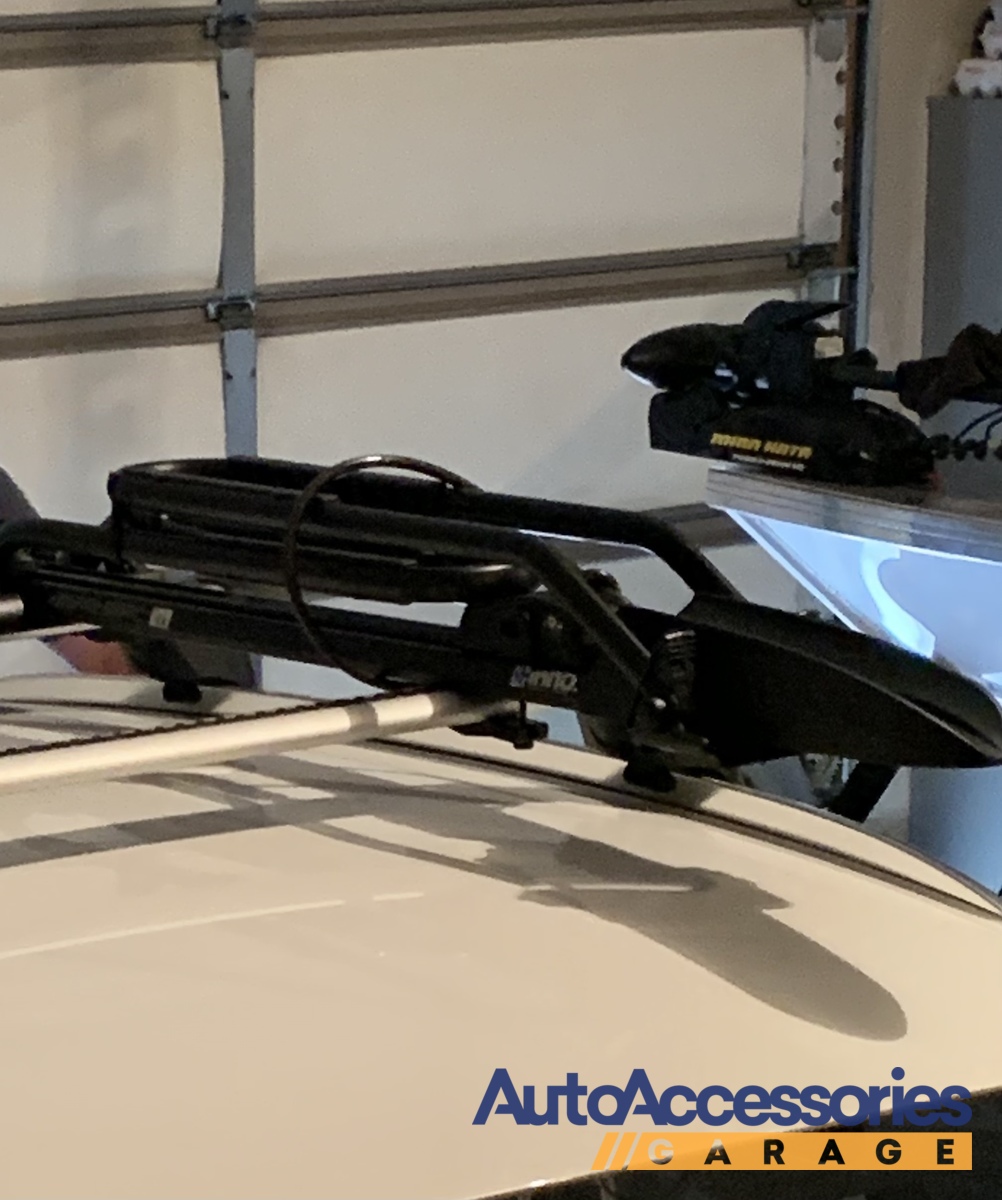 Install Time: 30 - 60 minutes
Although there had been several reviews giving this high marks, am always a little skeptical of something that seems to be so good for a significantly lower price that other products. Big name bike racks must have gotten their big names for a reason, right? Truth be told, had never seen or heard of the Inno Velo Gripper until tripping over it in a review of the big names. In may situation, am just getting back into biking. Found a bike (easier said than done these days, during the pandemic) and needed to get it from the bike shop to my home. Order the Gripper on the strength of the reviews, a video showing how to set it up. When it showed up, was a little amazed at how small and lightweight it was. Without the bike, it's a little hard to know just how and where to place the brackets to hold the bike. Set it up from right out of the box in the bike shop's parking lot. All went together per the fairly simple instructions. A little tweaking and all put together with "custom fit". Rode it up the highway about 40 miles and the bike rode rack steady in the back of the truck. Didn't wiggle, shimmy, slip or shift - not once. Was amazed at how well it actually worked. No damage to the bike and its shiny new paint, no damage to the truck bed or rails. Best part was after unclamping the brackets from the side rails of the truck they stowed neatly under the back seat in the cab. Somebody actually thought this one through. Would recommend to anyone. Would buy again, but probably not anytime soon as it should outlast me and the bike.
Install Time: Under 30 minutes
Best idea! Very happy with it!
Install Time: Under 30 minutes
Fast shipping and excellent price for a rack that is in high demand.
Install Time: Under 30 minutes
Good product. Easy to install.
Install Time: 30 - 60 minutes
So far so good! Seems to fit my 2001 Honda CR-V with factory roof rack very well. I haven't taken it on the highway yet, so not sure how it will handle higher speeds (it's high crosswinds I'm mostly worried about). But so far, I really like it!
Install Time: Under 30 minutes