JBA Performance Accessories

Popular JBA Performance Categories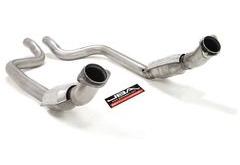 From $179.49
Free Shipping
Quick View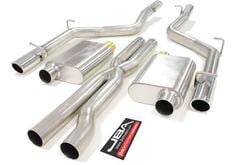 From $248.39
Free Shipping
Quick View
JBA is dedicated to engineering and manufacturing quality exhaust and performance products that exceed their customers expectations while providing unparalleled service.

JBA is one of the most trusted names in the aftermarket exhaust industry because of their commitment to manufacturing excellence. JBA's product designs are original and innovative and always deliver. Power, quality, fit, durability and smog legality are what JBA is known for. In 1987, those qualities were not present in the header or exhaust industry so they set out to build their own products to meet the needs of the growing street performance market.

Originally developed for the 5.0L Mustang, JBAs direct replacement shorty headers were engineered with heavy-duty features, easy installation, a durable design and emissions legal status made them an instant hit with automotive enthusiasts across America. As demand grew and emissions regulation increased, JBA saw the need to broaden their product line to cover most popular GM, Ford, Dodge, Jeep, Nissan and Toyota vehicles. JBA has applied their manufacturing philosophy and build qualities to their entire product line to offer you the most complete line of quality 50 state smog legal exhaust products in the industry.

Today JBA offers a variety of products to meet the demands of the performance enthusiast; JBA Cat4ward Headers, JBA Evol Exhaust Systems, JBA PowerCables ignition wires and their new line of long tube and mid-length headers.