KONI

Popular KONI Categories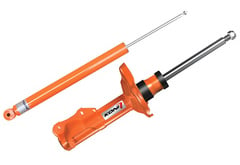 From $48.72
Free Shipping
Quick View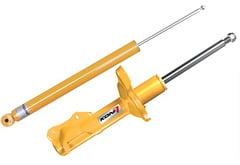 From $98.60
Free Shipping
Quick View
KONI has been in business since 1857. Starting out as a manufacturer and seller of horse harnesses in the Netherlands, the good people at KONI have since made a name for themselves in the world of high-performance auto parts. KONI designs, manufactures and sells high quality specialty parts for consumer and racing vehicles alike. They also make parts for buses, trucks, trailers and even railcars.
If you want quality that's globally recognized, you want KONI. Their selection of aftermarket parts are a must-have if you're looking to take your ride to the next level. No matter what what your vehicle needs - damping tweaks, reduced roll, increased handling, more comfort - KONI is a brand you can trust.
Whether you're looking to race race or simply want more control for day-to-day driving, the KONI brand is always a safe bet.