KYB Accessories

Popular KYB Categories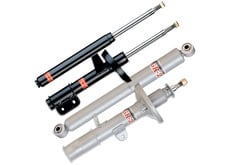 From $21.71
Free Shipping
Quick View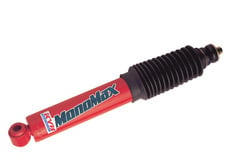 From $64.99
Free Shipping
Quick View
KYB produces a variety of hydraulic and electronic ride control products to replace equipment in cars, trucks, motorcycles, specialty vehicles, aircraft, and more. They have become the world's largest supplier of aftermarket and OE shocks and struts in the automotive industry. They have 32 facilities in 21 countries, as well as 15 manufacturing plants in the U.S., Europe, and Asia. KYB Shocks' global headquarters are located in Tokyo, Japan.
KYB has become a leader in the shock and strut industry by consistently developing world-class products. Their custom designs, quality materials, and rugged construction have earned them a great reputation for decades.
KYB established their North American sales subsidiary, KYB America LLC, in 1974. Their headquarters in Addison, IL, is where they manage distribution of automotive shocks and struts. KYB Shocks has over 100 full time employees occupying three North American facilities in Chicago and southern California. Their reputation as a high-quality manufacturer of shocks and struts continues to grow, as does their North American market share. When it comes to smoothing our your ride and achieving excellent handling and performance, go for the quality performance, design, and build of KYB Shocks.