About Napier
Since 1990, Napier Outdoors has proudly serves as one of the largest manufacturers in the spaces where automotive and outdoors collide. Truck tents, SUV tents, and even minivan tents and awnings, Napier Outdoors has something for everyone when it comes to fun in the sun and sleeping under the stars. Always improving upon their own designs, Napier is constantly innovating and ensuring themselves a spot as market leaders in the vehicle camping tent industry.
Napier Customer Reviews
Toyota Tacoma
who drives a
2019-04-14
I did my first dry run yesterday before we camp with it and it was flawless. I did have to look up a video just to make sure I was doing it right but all in all, it went very smooth - even by myself. When I knew what went where and in what order, tear-down took less than 10 min. There have been other reviews complaining about the green pole (near the tailgate) and the black pole inside being too long. Just make sure the green pole is centered and put the ends to the outer most edge of your tailgate. The black pole... I have to agree. I couldn't get it to go straight down the seem and it always wanted to bow one way or the other. Not a big deal for me. In summary, great purchase!
Install Time: 30 - 60 minutes
Chevy Suburban
who drives a
2019-03-06
Have not used it yet but it looks sturdy and shipping was very prompt. I would order here again as the service and shipping is great.
Install Time: Under 30 minutes
Dodge Ram 1500
who drives a
2018-06-17
Very nice, well pleased. I can't wait to put to use,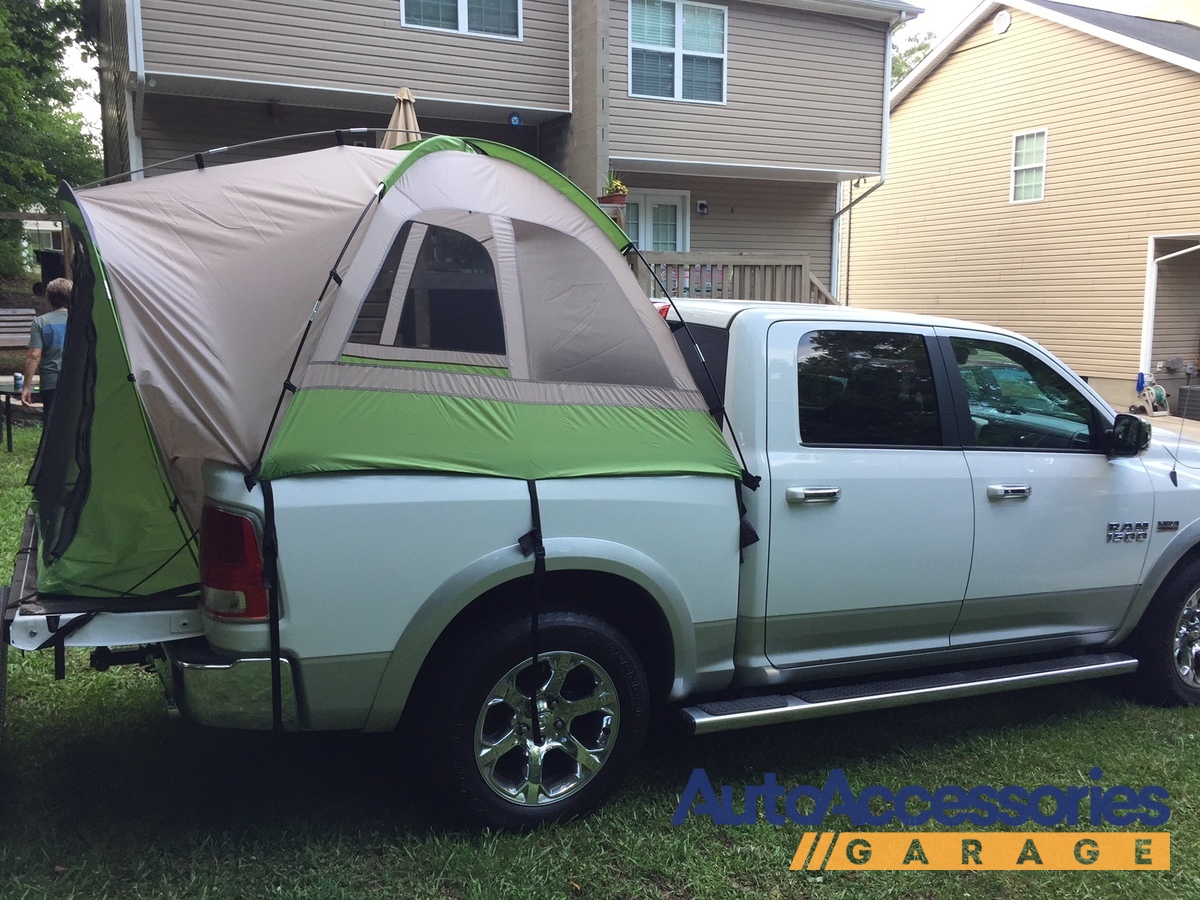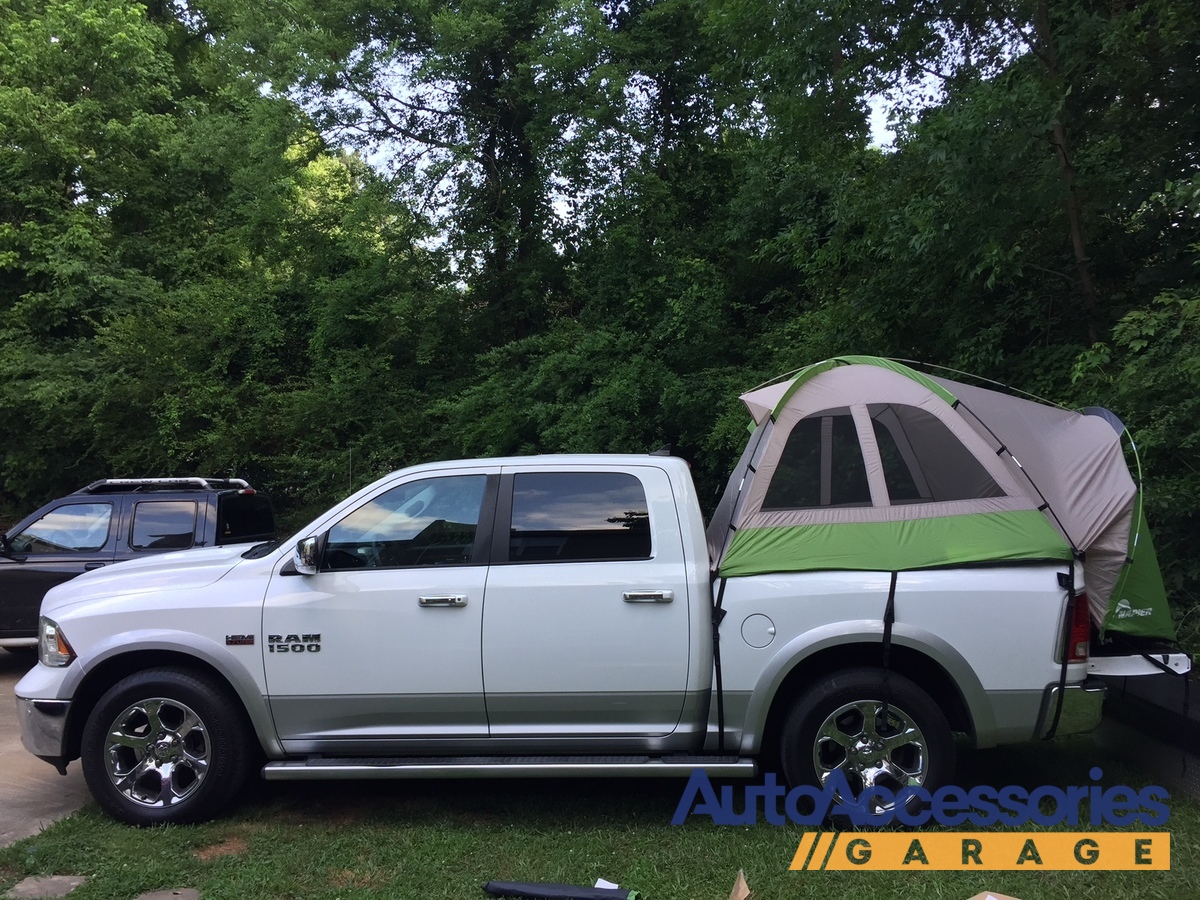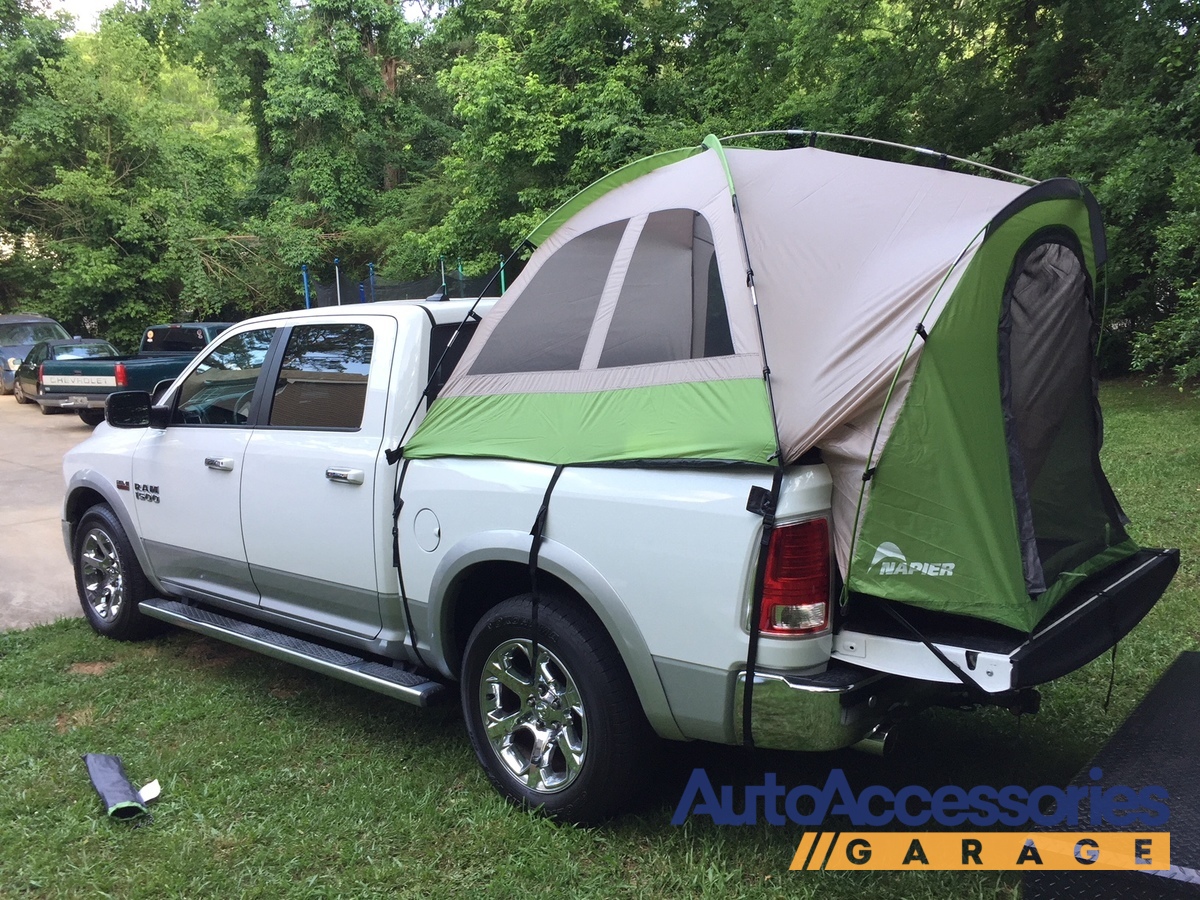 Install Time: Under 30 minutes
Toyota Tacoma
who drives a
2018-05-28
Great customer service - when I called to ask about discounts, they were very helpful! The truck tent is very nice, although i haven't tried it out yet, my friends who have one say they will never sleep in a tent on the ground ever again! Great product!
Install Time: Under 30 minutes
GMC Sierra
who drives a
2016-09-21
Great product. Camped out for the first time in ten years. High quality fit and finish. Looks great and easy assembly and take down. Love it and the outdoor experience again. Fast delivery was appreciated.
Install Time: Under 30 minutes
Pontiac Aztek
who drives a
2016-08-29
The kids are going to have such a great time with this.
Install Time: 30 - 60 minutes