About Nordic Plow
To put it simply, Illinois-based Nordic Auto Plow revolutionized the snow plow industry. Their innovative new designs mount to any passenger vehicles, from cars and SUVs to trucks and even ATVs. Unlike other snow plows, Nordic Plows don't require any extra hitch, hydraulics, or electrical work. It's simple, universal, and totally affordable.
In just seconds any driver can mount the plow, open the garage door, and head down the driveway for instant clearing - all from the warmth and comfort of the driver's seat. This is especially helpful for those experiencing physical limitations that make shoveling dangerous, or those who have extra-long driveways that would take all day to clear manually.
The Nordic Auto Plow was launched in January 2012, and was a winner in the Chicago Innovation Awards in 2013.
Nordic Plow Customer Reviews
PROS: assembly was easy took 30 minutes to assemble, and then 15 minutes to mount to tractor. The mounting did take 2 people to make it easier but one can do it. I was able to use this 2 days later in a storm that dropped 4-5 inches of light snow did great cut my time in half from using a snowblower. CONS: I found the blade to bounce a lot if you do not hold the handle and push on it to keep plow down tight, (Gravel driveway)
Install Time: 30 - 60 minutes
This Plow works very good. I love it because it cleans the snow off of the cement pad, and NO scratch's at all. And will not dig into grass or lawn. It fits very nice on zero turn mower and is simple to install. What I really appreciate is the people that I bought this from are so very helpful because the place I bought it from is in the USA and I live in Canada. They made it ALL work, very helpful.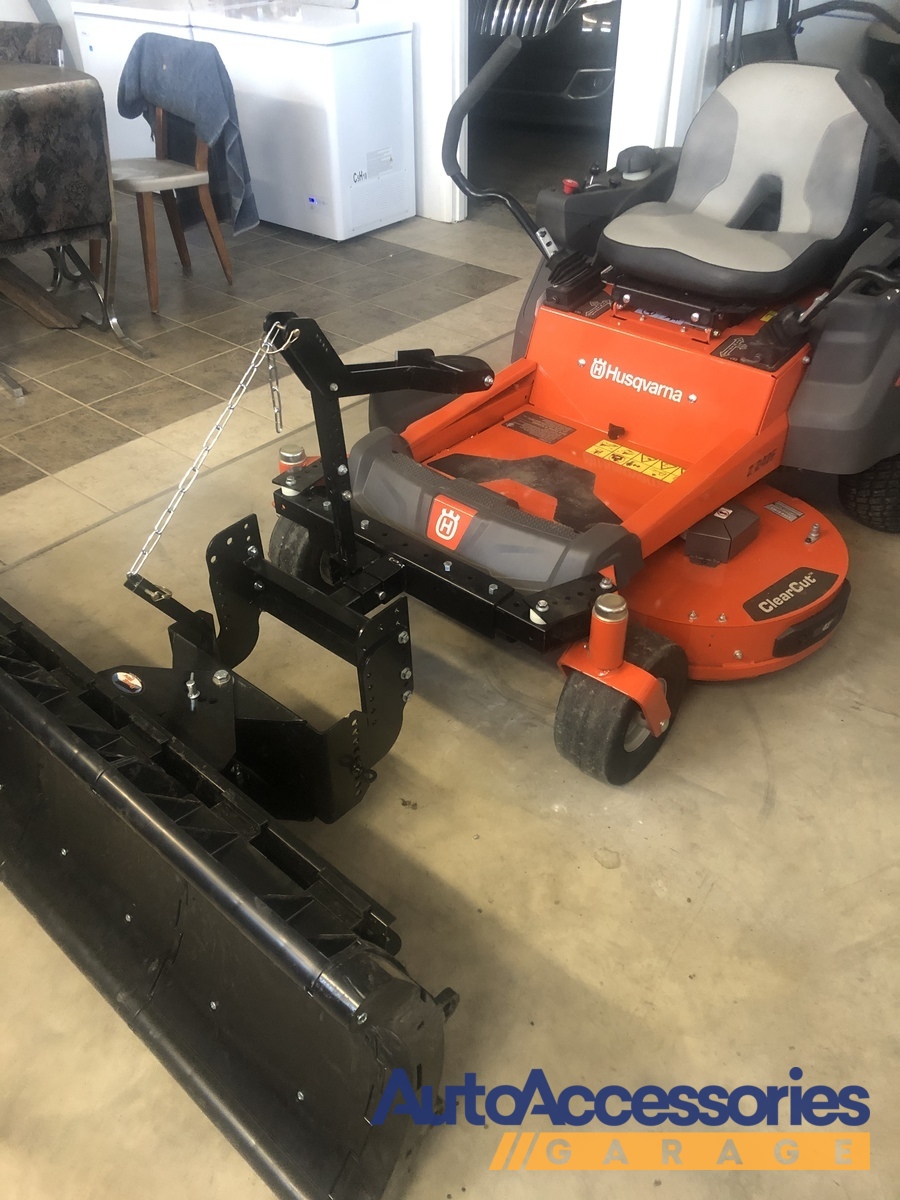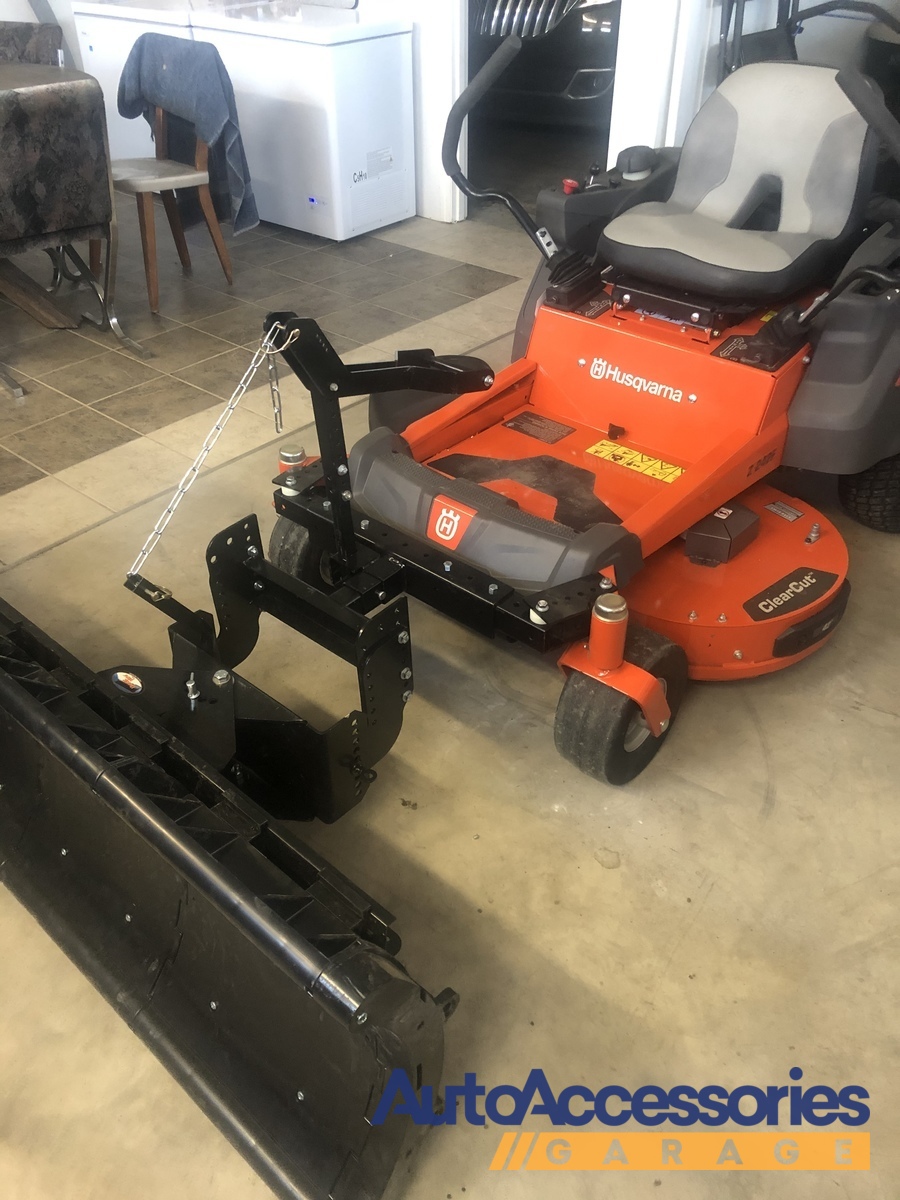 Install Time: 30 - 60 minutes
It was not hard putting together the directions were fine. Hooking it to the lawn tractor was a bit of a challenge. I had to make new holes on the tractor. It looks like I will need weight to hold down the blade. It tends to lift not scraping the driveway.
Install Time: 1 - 2 hours
Works great!! Have gravel driveway and it did a wonderful job.
Install Time: 1 - 2 hours
After reading reviews on this plow, I decided to install one on the rear of my JD D160 tractor. I had a plow on the front, but this cuts the time needed to plow the 3 parking lots in just about half. I had to slightly modify the mounting brackets to attach to the rear of the frame, just drilling some additional holes. I used a KEEPER 2000 winch to raise / lower the plow. I mounted the remote for the winch just beside the seat, so raising / lowering the plow is really easy. I used a couple of spacers between the swivel mount to keep the friction of turning the plow to a minimum. Don't forget to grease all moving parts / turning points. Works great !
Install Time: 1 - 2 hours
It is nice product for the price. Easy to install and use. Ordering, order handling, and service staff very good and prompt. I would like to thank them.
Install Time: 1 - 2 hours