About Pro Comp
Based out of southern California, Pro Comp has been designing and manufacturing premium auto parts since 1992. Although the company got their start with suspension systems, they started making tires in 1998 and made yet another splash in the aftermarket industry with their 2001 release of the Pro Comp wheel line. Since then, Pro Comp has worked tirelessly to ensure that their rims are the strongest in the market.
Pro Comp USA understands that something as deceptively simple as tires and rims can make all the difference, especially for discerning automobile enthusiasts. It is this understanding that fuels the company's innovation and commitment to bringing customers the best aftermarket products at reasonable prices.
Pro Comp Customer Reviews
Great company. Love the wheels. Shipping was quick.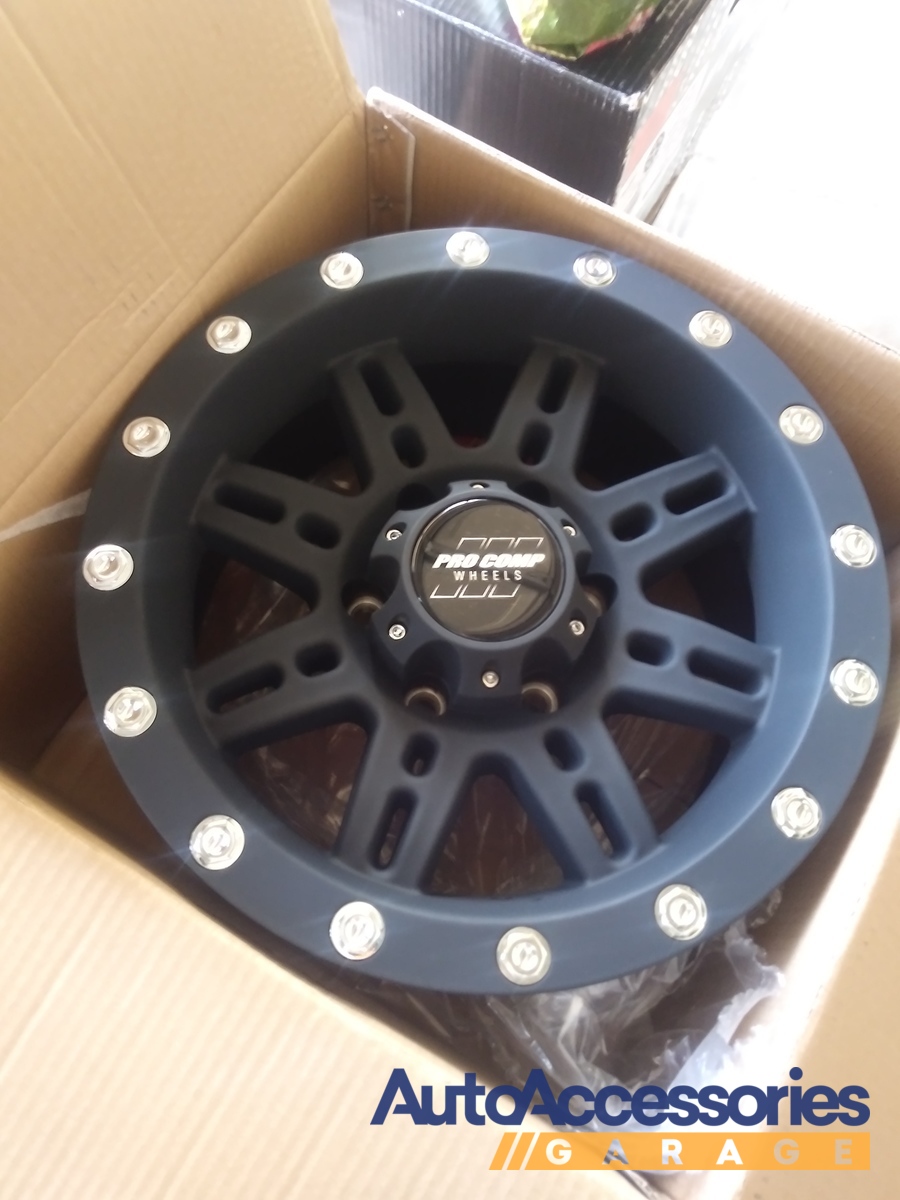 Install Time: 1 - 2 hours
I was very satisfied with product.
Install Time: Under 30 minutes
Very good to drive. I would highly recommend these wheels for anybody. Wasn't sure about the whole black wheel look but it actually looks really nice. One of the best purchases I made yet.
Install Time: 30 - 60 minutes
Quality products at a fair price. Excellent customer service(chat lines), speedy shipping. I will be a repeat customer.
Install Time: 1 - 2 hours
Wheels fit great -18 offset was perfect for my new fender flares.
Install Time: 1 - 2 hours
I went with the black lug nuts to accent the factory aluminum rims on my truck. I think it looks good that way. I like the spline drive for added security, and the fact that they have a smaller o.d., which means added clearance with aftermarket rims. Overall, I'm quite pleased with this product.
Install Time: Under 30 minutes