About Rock-Slide
Many different things drive many different companies. When it comes to Rock-Slide Engineering, the driving force is Perfection. Nothing short of the absolute best products made from the absolute best processes will do. The owners and workers know what they would expect out of off-road accessories for their vehicles, and they use those ideals in the manufacturing and sale of their products.
Rock-Slide Engineering makes everything from Off-Road Rock Sliders to Step Sliders to Front Bumpers: if it's going to help you get the most out of your next off-road excursion, chances are they make it. You count on these American-made parts to make your life easier so you can enjoy your hobby without any unnecessary concern. From the mountains of Utah to your doorstep, these kind folks are here to help!
Rock-Slide Customer Reviews
Jeep Wrangler
who drives a
2022-09-10
Old one had holes for cover and for side lights, this one came without, but was price cheaper, that could be why.
Install Time: Under 30 minutes
Ford Econoline
who drives a
2017-03-23
Happy with the product, nicely made, operates well and looks good. Directions could use some improvement. On Ford E 350/250 vans I would strongly suggest that the top rail (that attaches under the door and supports the step slider) be carefully aligned and straight (use a laser or dry line and add washers if necessary) due to any irregularities in the body. From there on out it's pretty straight forward. It took at least 6 hours and I would not recommend going it alone, these steps/sliders though well made, are heavy.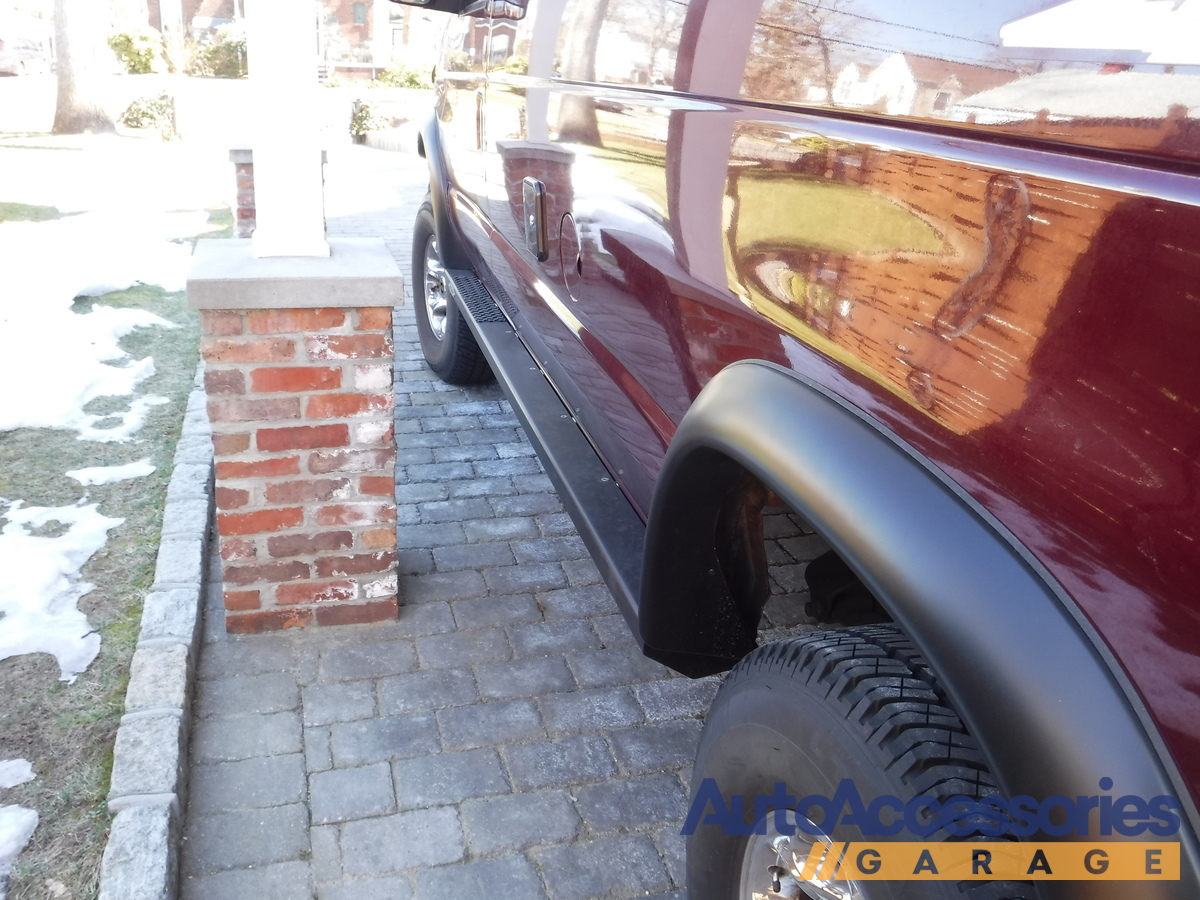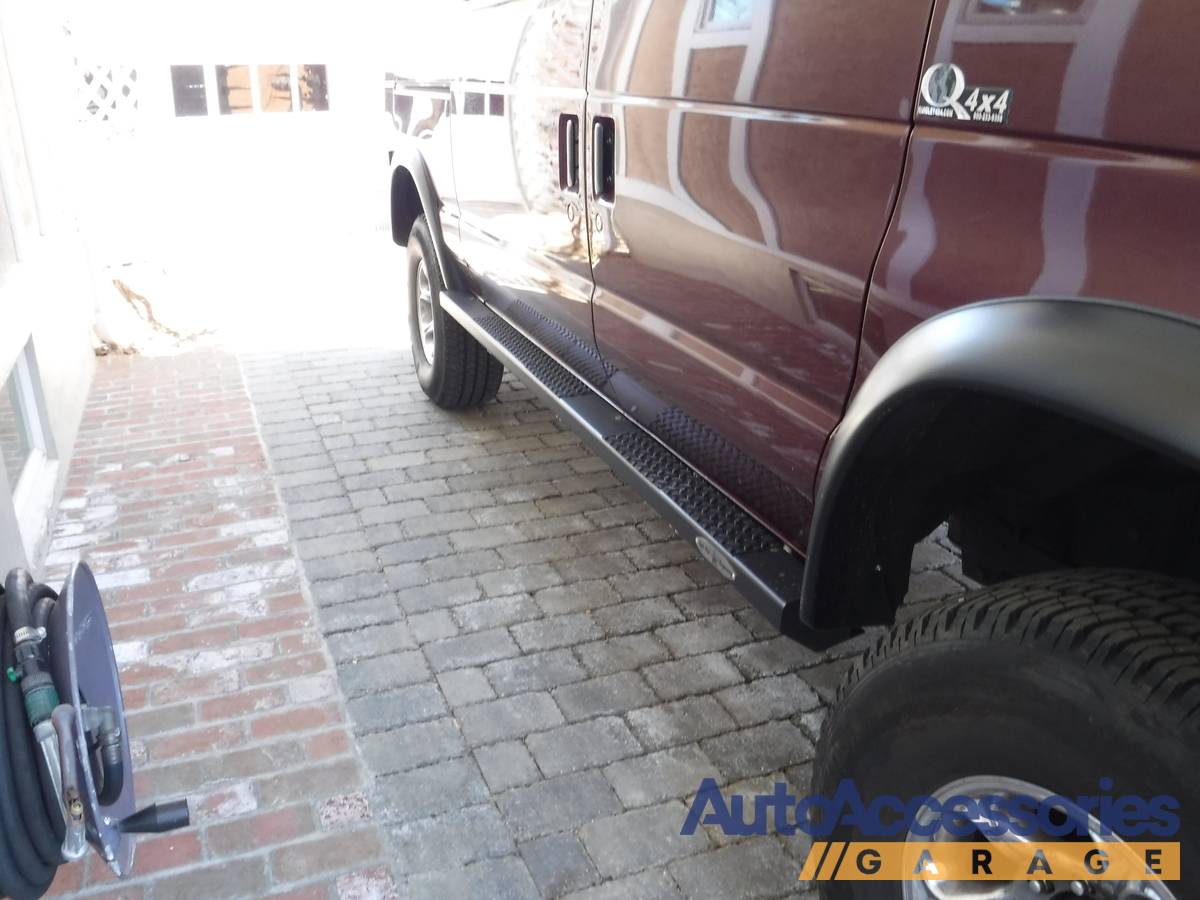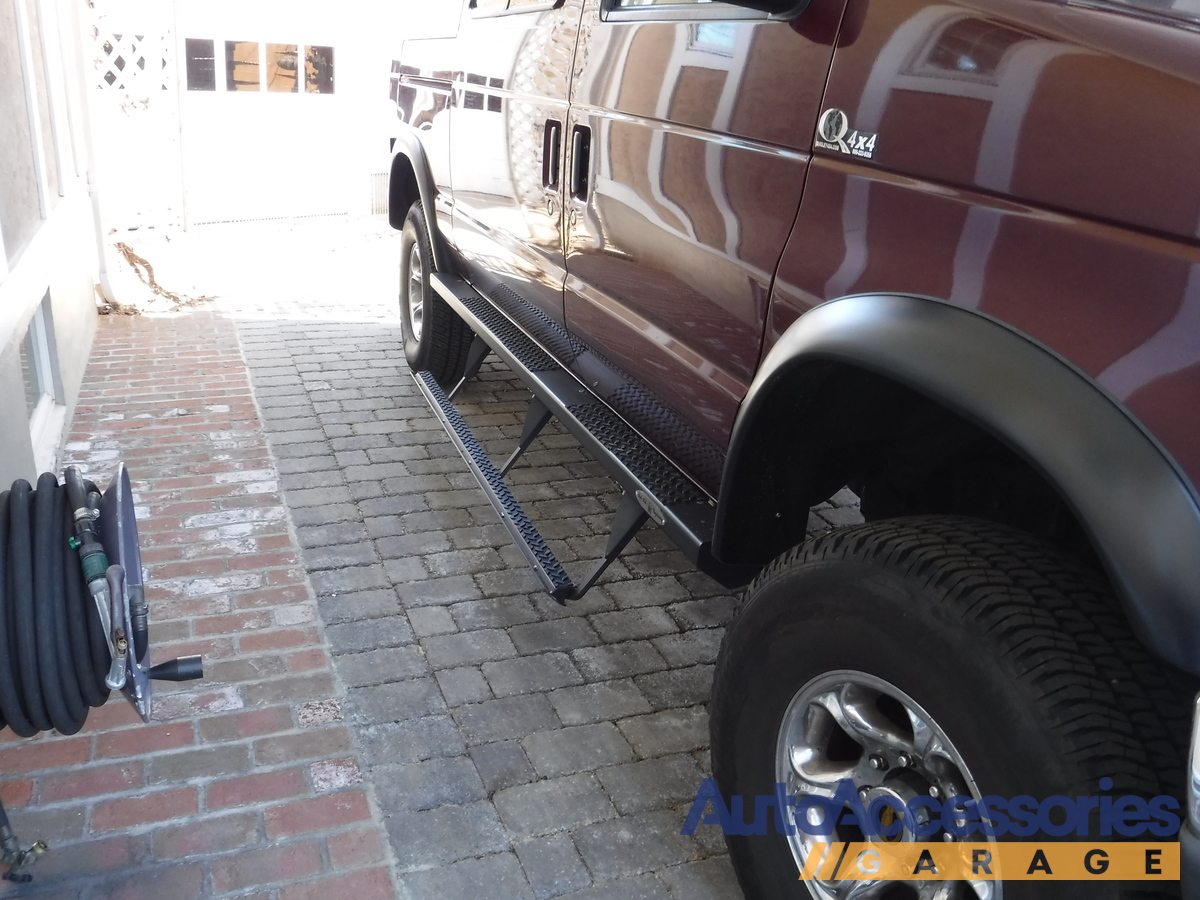 Install Time: More than 2 hours
Jeep Wrangler
who drives a
2015-05-02
Nice fitting sliders that make life much easier getting in and out of a lifted JK. No one would know these were steps unless they see them with the doors open. Easy install and works great.
Install Time: More than 2 hours
Jeep Wrangler
who drives a
2014-04-23
While I love the Step Sliders from RSE, the process of ordering them from AAG.Com was less than pleasant. RSE as a company needs to step up too as the instructions packaged don't match the instructions from their web site with at least one significant difference. Since it was my first time ordering anything from AAG.Com or RSE I tried to be patient, but all in all the communications were poor and I was displeased with the process.
Install Time: More than 2 hours
Jeep Wrangler
who drives a
2013-05-17
AAG was very good to communicate to me the progress of my order. The item was backordered at the factory because of very high demand for the Rock Slide Engineering Step Slider with the LED Light Kit but AAG kept me up to date. Very good customer service! The Step Slider is very impressive-totally industrial strength and very well engineered.
Install Time: More than 2 hours