About Rock Tamers
Campers and boats and anything else towed behind your truck or SUV keep plenty of good times rolling for you and yours, but they can take an unnecessary beating. More exposed to the hazards of the road than seems right, or logical, precipitation and rocks can blast away at a boat's finish or a camper's front end before you even get where you're going. Unless, that is, you pick up some Rock Tamers Mud Flaps.
Born in the Rockie Mountains, the people behind Rock Tamers knows the beating involved with an average towing run. Ice and snow and whatever else wants to harm your towables won't stand a chance against these mud guard systems, thanks to heavy-duty, customizable rubber flaps with anti-splash grooves on the side that faces your wheels. Even better, you won't need to modify your vehicle to fit these flaps: they connect to your hitch and sit outside your truck's back end, standing sentinel for your boat's finish.
Don't allow something bad to happen to your camper or trailer because you didn't plan ahead. Thanks to Rock Tamers, another line of defense is ready to save the day!
Rock Tamers Customer Reviews
Product is durable, easy to assemble, and looks good.
Install Time: 30 - 60 minutes
First of all very quick response and shipping received within 4 days. High quality, durability. Installation manual easy to understand. I found that you must cut right on the line or the holes will not line up for the bolts on the hanger had to trim two to three times. Installation on hitch very easy. Have had many compliments and questions, I reply just installed let you know later. Thank you rock tamer!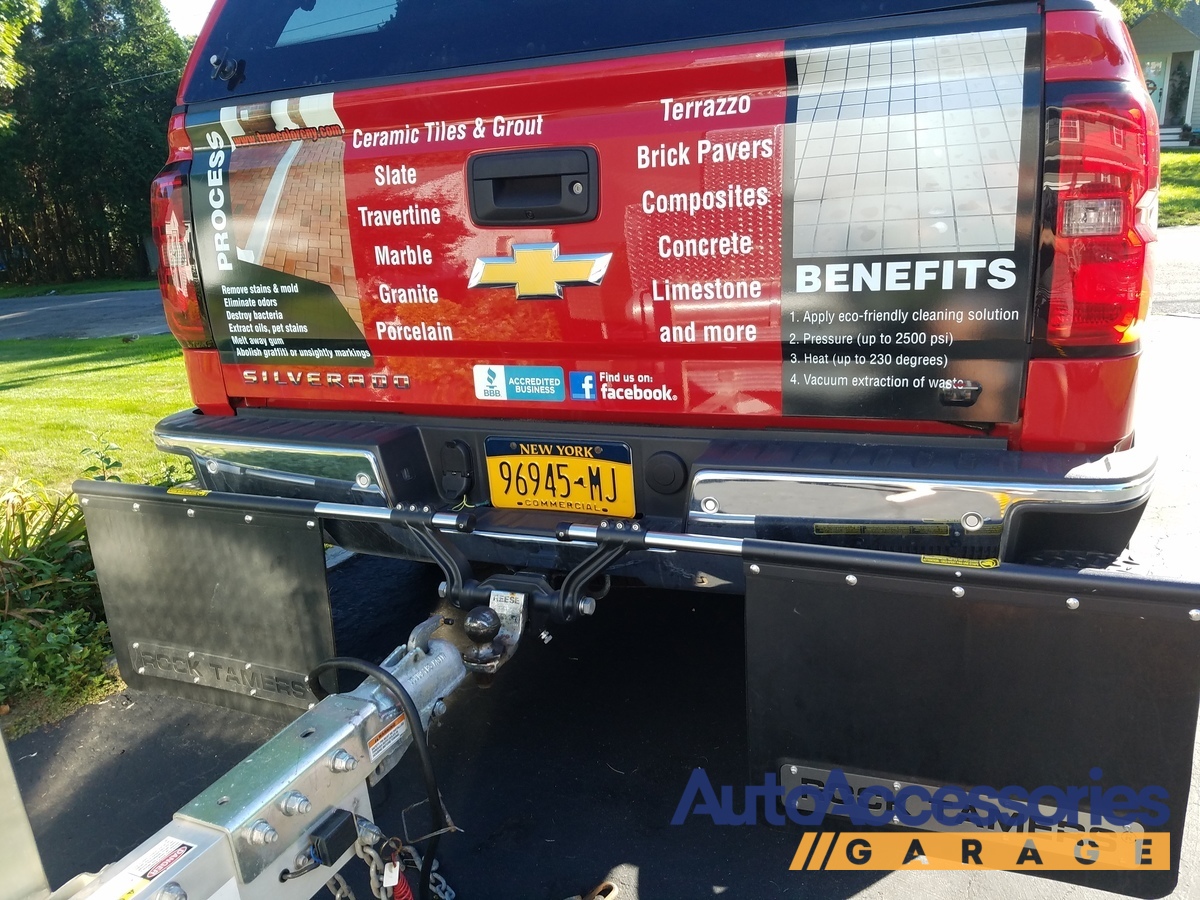 Install Time: 1 - 2 hours
Look and work great.
Install Time: 30 - 60 minutes
Great product and great quality, completely adjustable which is very nice. I was able to assemble and install with one broken hand. Overall very pleased and would buy again.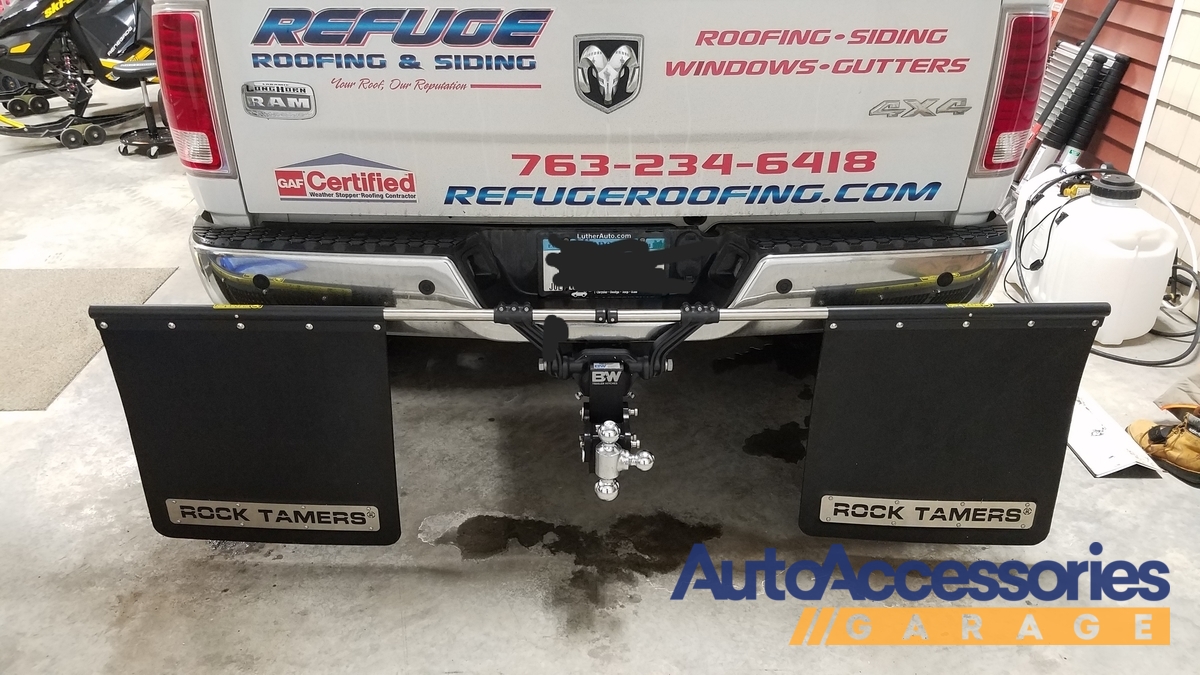 Install Time: 30 - 60 minutes
Great product. The flaps were a lot easier to cut down than I thought they would be. All around great looking, quality product. I will likely order another one for my second truck in the near future.
Install Time: 1 - 2 hours
It was very helpful to have my wife to help me cut the rubber part of the flaps other than that very simple to put together. Very good product. It keeps stones from hitting my 5th wheel. Thank You!
Install Time: 1 - 2 hours