Saddleman Customer Photos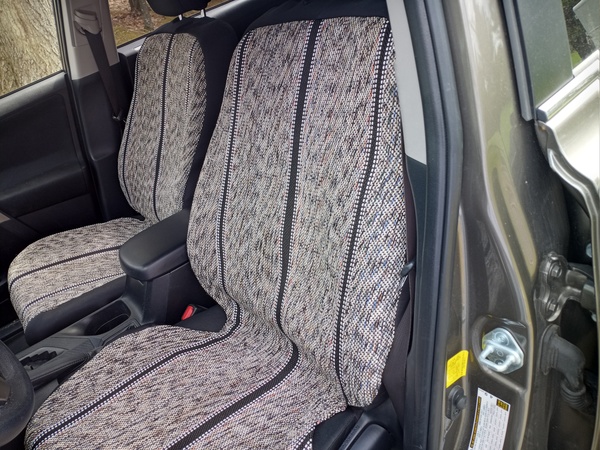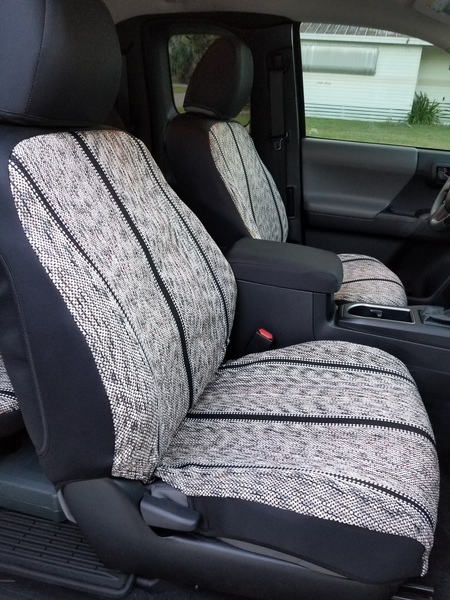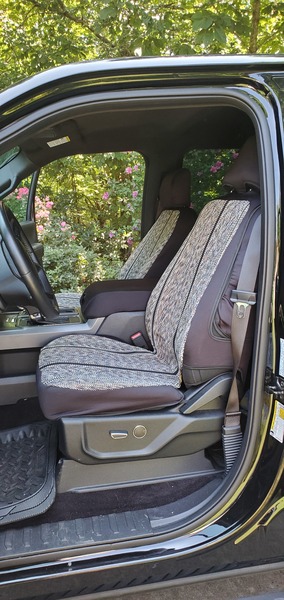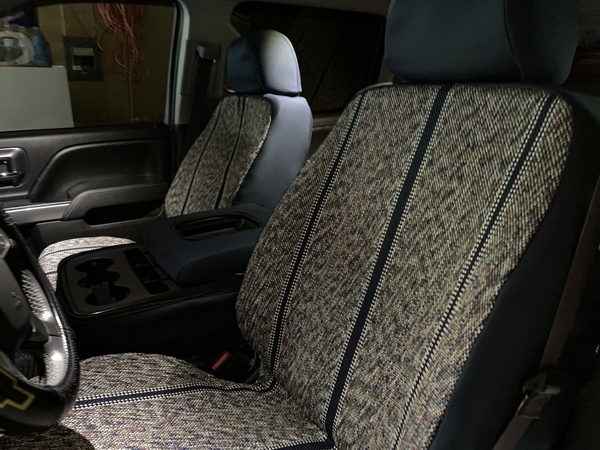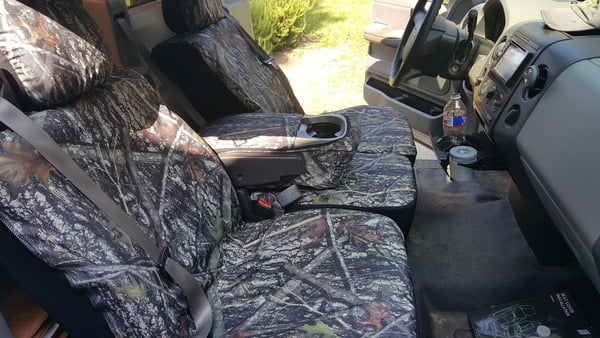 About Saddleman
Saddleman Seat Covers have been dressing up car interiors for over 25 years. Their innovative products are crafted in a high-tech 150,000-square-foot manufacturing facility in Totowa, NJ. Every cover is stitched with pride here in the USA, ensuring the highest-quality construction and durability you can trust.
Saddleman Car Seat Covers are available in a variety of styles and materials. Whether you're a sportsman looking to wrap your seats in camouflage or a family driver in search of a durable canvas seat cover, Saddleman has a cover for you.
Every Saddleman Seat Cover is custom-made to your exact vehicle, to order - No awkward, one-size-fits-all knockoffs here. Custom patterns ensure a snug, precise fit that looks great and is simple to install. Saddleman Car Seat Covers are even available for vehicles with side air bags, so you can enjoy a custom interior without sacrificing safety.
Saddleman has been a leader in car seat covers for over 25 years thanks to its dedicated team of marketing, sales, and customer service personnel. Their commitment to customer satisfaction is unmatched, and it shows in the quality of their products and their support systems. No matter your interior styling and protection needs, count on the great looks, durability, and comfort of Saddleman Seat Covers.
Saddleman Customer Reviews
Dodge Ramcharger
who drives a
2021-12-19
Twice as thick as those part store seat covers and a better fit, the tie downs are the best I've ever seen.
Install Time: Under 30 minutes
Toyota Sienna
who drives a
2021-09-03
A quality you can count on it was very simple task to put on the seat covers. The material fabric was well fit contoured into the seats, workmanship at its best and highly recommended to all enthusiasts. Job well done!
Install Time: 30 - 60 minutes
Ford F350
who drives a
2021-02-26
I'm hoping these heavy duty seat covers will last. They were easy to install and look great.
Install Time: 30 - 60 minutes
Chevy Colorado
who drives a
2020-06-12
Fits very nice. Great look and quality look and feel.
Install Time: 1 - 2 hours
Nissan Murano
who drives a
2017-05-18
They didn't come with installation instructions so that's what took the longest to figure out how to install them. They also came with some clips but couldn't figure out they were for. I'm curious to see how the Velcro holds up. That's my biggest concern. But they fit very nicely. Happy so far.
Install Time: 30 - 60 minutes
Ford F150
who drives a
2016-09-22
Installation instructions would of been helpful.
Install Time: 30 - 60 minutes