About Street Scene
Street Scene Equipment, Inc., operates out of Costa Mesa, California, and constantly strives to provide the most innovative, high-quality truck customizing parts and accessories available. From fender flares to lights, hood scoops to mud flaps, Street Scene helps you make your mark on any road your travel upon.
They bill themselves as the leading supplier in exterior styling accessories, and it's not hard to see why. They've won three SEMA Product of the Year awards, as well as countless accolades from Chrysler, Ford, and GM. All the while, Street Scene Equipment has continued to develop quality car, truck, and SUV parts and accessories that both add to and build upon their innovative reputation.
Make no mistake: they're not done. Not even close. Street Scene Equipment is, in many ways, just getting started. With a product catalog as intensive as theirs, the only place to go is up. Their reputation precedes them, but one thing they refuse to do is rest on it. After all, they've got too much work to do making amazing products for the aftermarket!
Street Scene Customer Reviews
Chevy Silverado
who drives a
2021-07-31
The spoiler was strong and firm, everything was great!
Install Time: 30 - 60 minutes
Chevy Silverado
who drives a
2018-01-05
It came together nicely. Great service and easy installation made this quick upgrade quite painless.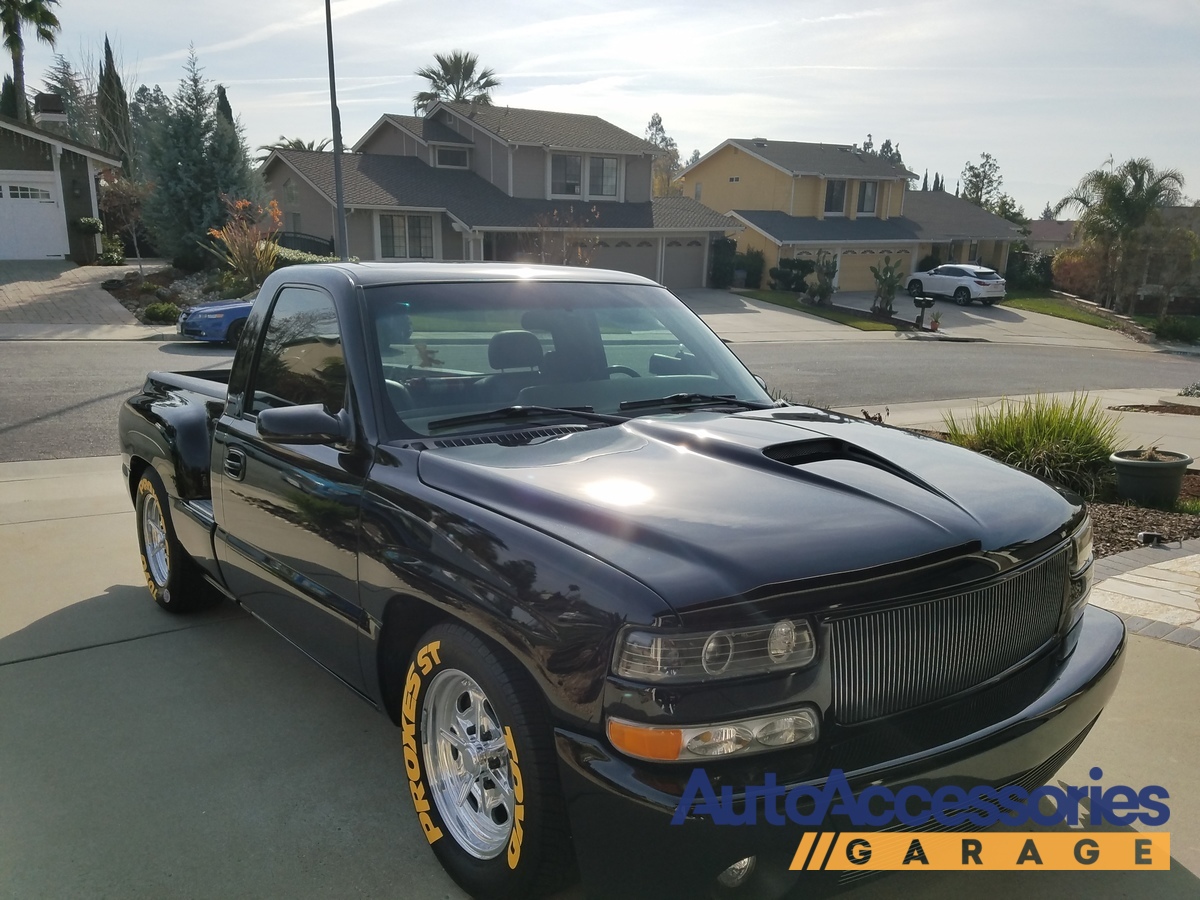 Install Time: Under 30 minutes
Chevy Silverado
who drives a
2018-01-04
These were exactly what I was looking for. Great quality and perfect retro fit. The installation was a breeze and they function excellently. Product arrived quickly and was carefully double boxed. I'll be back!
Install Time: Under 30 minutes
Ford Fusion
who drives a
2015-02-28
This part was a exact fit, looks nice on the car and was shipped perfectly.
Install Time: 30 - 60 minutes
Dodge Ram 1500
who drives a
2009-04-23
Fast shipping. Look and work great. Excellent price.
Dodge Dakota
who drives a
2008-07-16
"These mirrors look great on my dakota, the leds are super bright even during the day and they add a slick race look. I suggest painting them. Installation wasn't hard but it did take about 4 hours. I'm knocking one star off for performacne because the viewing area is smaller than my stock mirrors. Other than that, love 'em!"