About Superlift
Superlift has been a pioneer of the automotive accessory industry ever since 1975, and its phenomenal products and service are what have kept it running like a well-oiled machine. They can do so much more than talk the talk, because they are true truck and off-road enthusiasts eager to put better products out on the market. The question of "What is best for our customers?" is not just asked towards the end of the process; it's in mind from the first steps of designing and producing their suspension accessories. It's driven their success up to the present, and it will continue to do so for years to come.
Churning out a majority of their metal in-house, Superlift's products are simply superior to anything else out there. They utilize the latest computer modeling technology to create suspension accessories that perform even better than advertised. They employ a developmental staff that's the best of the best, and start quality inspection early on to ensure nothing is left to be desired by the time it's shipped out to the customer.
There's no better place to invest in a superior lift kit than Superlift, and their process proves it. You deserve their products, and they deserve your business.
Superlift Customer Reviews
Ford F150
who drives a
2018-12-14
This is a great lift kit. The brackets are very solid and the paint coating is applied well enough that when I banged the parts around it did not chip the paint. Took me about 8 hours to install on jack stands in my driveway by myself. Some time could have been saved he'd I paid closer attention to the instructions and not skipped steps. I spent a good bit of time with trimming the bracket for the differential clearance because I did not hold the 5 1/2" all the way up. This measurement is very important. Overall it is an excellent product, well built, and quality control for holes to line up is right on point for bolts to go right in place.
Install Time: More than 2 hours
GMC Suburban
who drives a
2017-06-28
Straight forward installation. Looks great.
Install Time: More than 2 hours
Ford F250
who drives a
2017-03-29
Good quality product, directions not the best, but overall Happy with the purchase. Would recommend this product to anyone looking to get a little bit of lift. For not a lot of money.
Install Time: 1 - 2 hours
Dodge Ram 1500
who drives a
2017-03-05
Great product. Fast shipping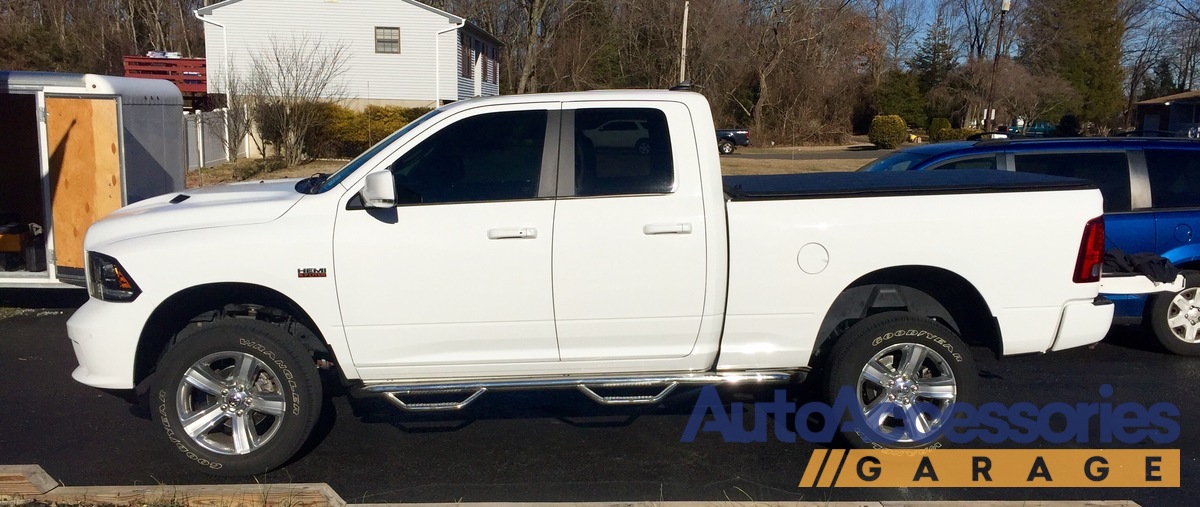 Install Time: More than 2 hours
Ford Bronco
who drives a
2017-02-22
Very good suspension lift an got delivered fast. I love it.
Install Time: 1 - 2 hours
Chevy C/K Pickup
who drives a
2017-01-30
Great product. Great upgrade for my 1986 Silverado. Defiantly recommend.
Install Time: Under 30 minutes