About Window Canvas
Window Canvas is a leader in creating products that let you boldly declare your interests and personality. These next-generation decorative products give your vehicle a touch of personal, artistic expression. Plus, they're made with the finest design and materials you'll find anywhere.
Window Canvas window graphics feature a unique design that puts bright, bold designs on your window without blocking your view of the road. The vinyl material is mechanically perforated with thousands of tiny holes. These holes are small, but they add up so that the cover is only 50% solid. When someone outside the vehicle sees your Window Canvas Window Graphic they only see the graphic printed on the vinyl as a solid image. When inside your vehicle, you will only see the light shining through the holes, making it look like there's nothing on your window. This amazing effect is what makes Window Canvases possible.
WindowCanvas Graphics are also designed to block 50% of the sun's UV rays, lowering your interior temperatures and slowing the onset of interior fading. They also add extra privacy, keeping outside people from seeing into your vehicle. The result is a product that not only enhances your vehicle's looks but makes for a more comfortable driving experience.
Window Canvas relies on high-resolution photographic images for many of their window graphics. For example, the American flag graphics aren't paintings or drawings - they're photos of real flags! The non-photographic images are done by amazing illustrators and artists who craft in all media, from oil and watercolors to computers. WindowCanvas pays royalties to each artist for their efforts, which may add slightly to the expense but more than makes up for it in quality.
Let your true personality shine through your vehicle with Window Canvas window graphics!
Window Canvas Customer Reviews
I am a women and i did this myself. I have never done anything like this before. I could have used an extra set of hands but I managed. I got a crease in it but you can't really see it. It's beautiful.
Install Time: 30 - 60 minutes
Love it! Very happy with it.
Install Time: 30 - 60 minutes
Very nice product with clear instructions. Love the look.
Install Time: Under 30 minutes
It was simple to install and looks great, I love it.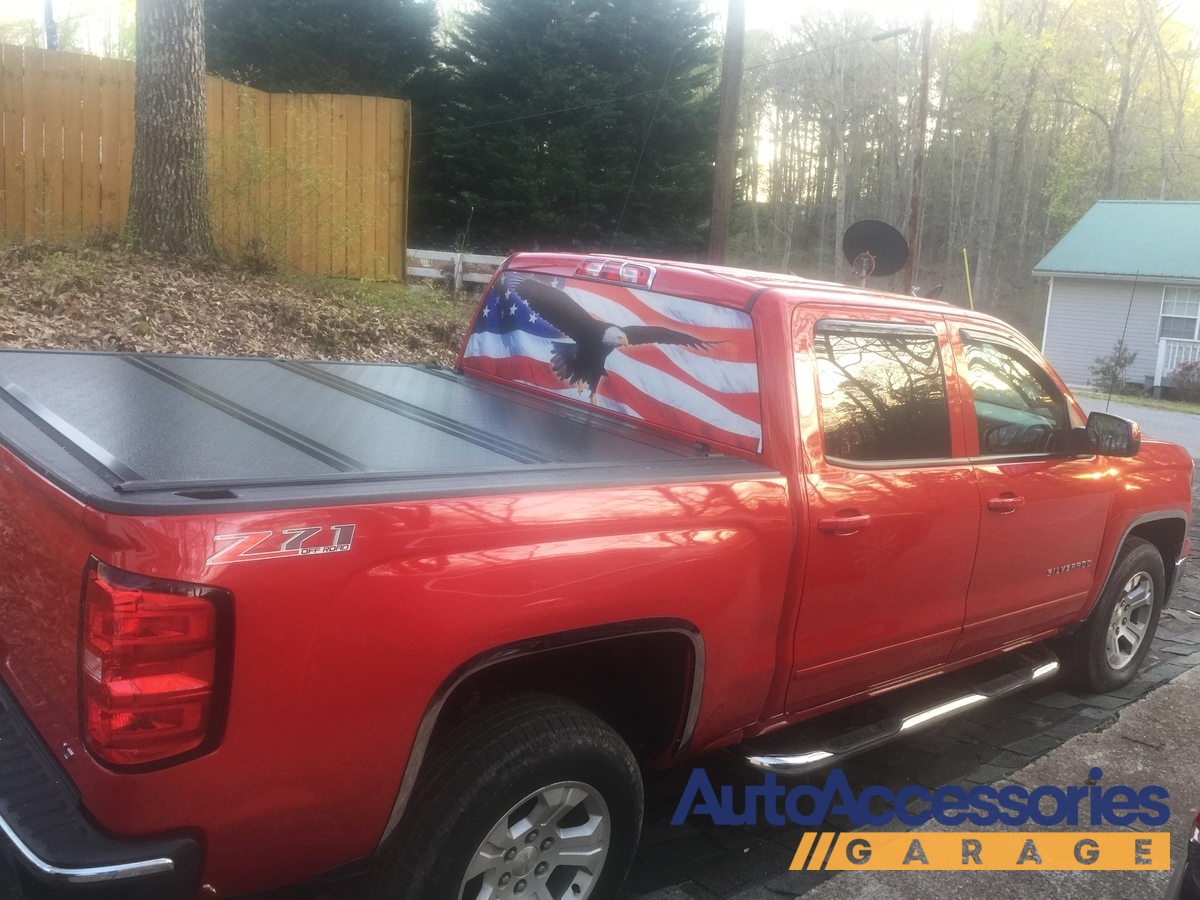 Install Time: Under 30 minutes
Product arrived within a couple days. Installation was tricky but completed it with no issues. Had to use heat gun to smooth out a couple of areas. Otherwise a good product.
Install Time: 30 - 60 minutes
This graphic is AWESOME, I get compliments on it all the time. The shipping was super fast, I couldn't beleive how quick it got to me. Thanks AAG!
Install Time: 30 - 60 minutes