Car Camping Gear: Top 29 Best Products for Truck, SUV & Car Camping
If you plan on taking a road trip by way of campsites and state or national parks, the gear you bring along for the ride really has the potential to make or break the entire experience. First of all, you'll need durable and reliable camping gear - but don't forget safety items, organization tools and more. Since camping gear is always being reworked, rethought, and reinvented, we decided to ask around and find out what the latest and greatest camping components are to help you pack for your next camping road trip.
In this list, we talked to experts from a variety of different fields to find the best new products for camping, organizing and cleaning, cooking on the go, and much more. We even included some of the best new toys and games to bring along for the car ride, or the campsite. You'll even find new items that will help your furry friends get the most out of the motorway. With the help of this list, you'll be ready for anything whether under the stars or under the streetlights.
ORGANIZATION & CLEANLINESS
GAMES, TOYS & OTHER ENTERTAINMENT PRODUCTS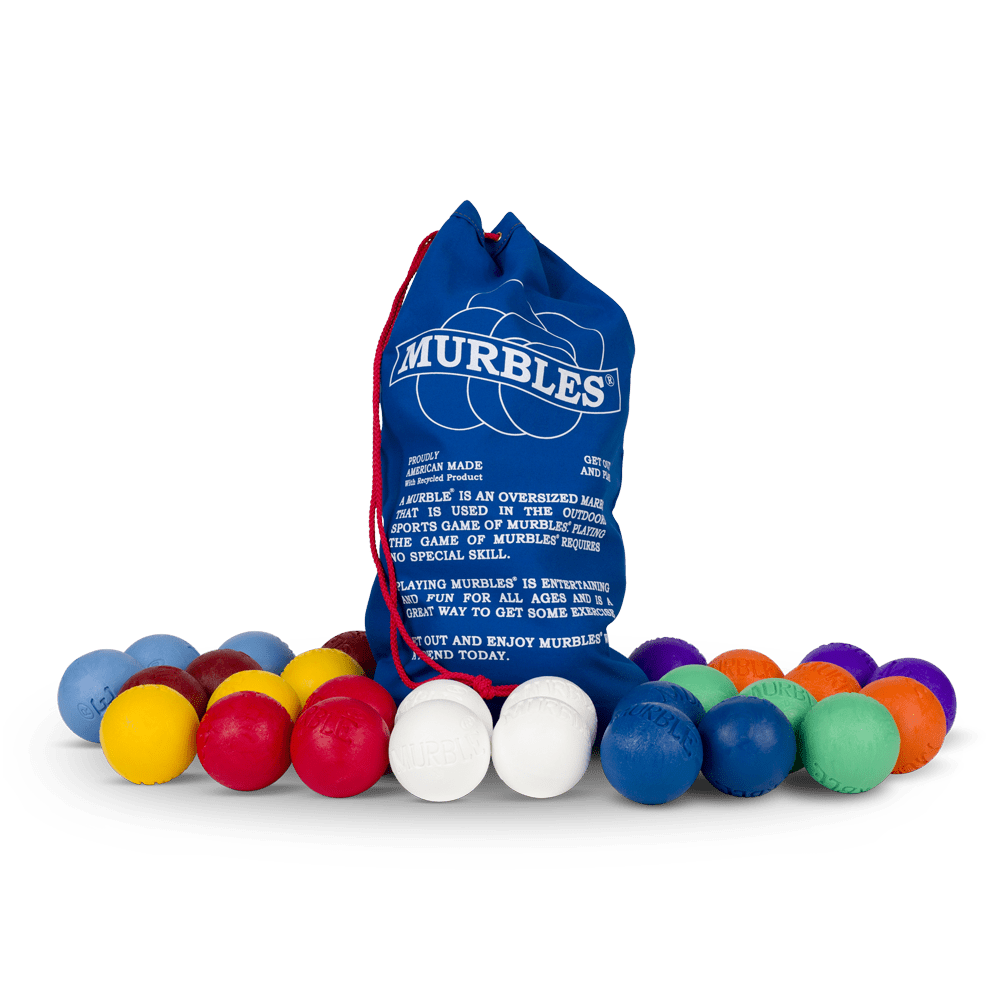 Murbles
Bowls or lawn bowling has been around for over 5,000 years. It's time for a modern American version of the game. It's time for Murbles, a modern family friendly outdoor game. Murbles are American made with durable hi-density polyplastic. All ball diameters are just 3 inches and they weigh about 1/2 pound each. Murbles are just right for smaller hands and older shoulders. Murbles requires no special skills, court or physical abilities so it's great for players of all ages. You can play almost anywhere. Game rules are printed on the back of each bag. Simply dump the Murbles out of the canvas tote bag and it's "Game On." Murbles are perfect for camping, tailgating, picnics, family reunions or just out in the backyard.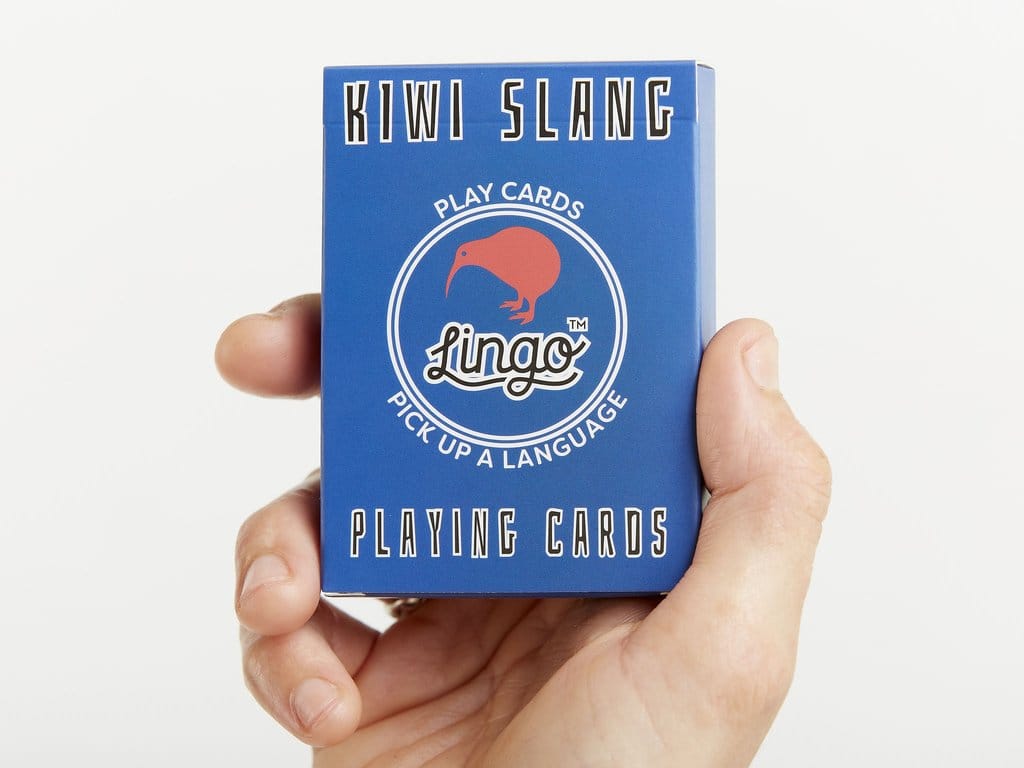 LINGO
Beyond gadgets and stuff, how about taking something entertaining and educational when going car camping? LINGO makes an innovative stocking stuffer for travelers. It is a combination of card playing and learning key phrases in many foreign languages and is a great way to connect with new friends while traveling (or even learn while playing Solitaire).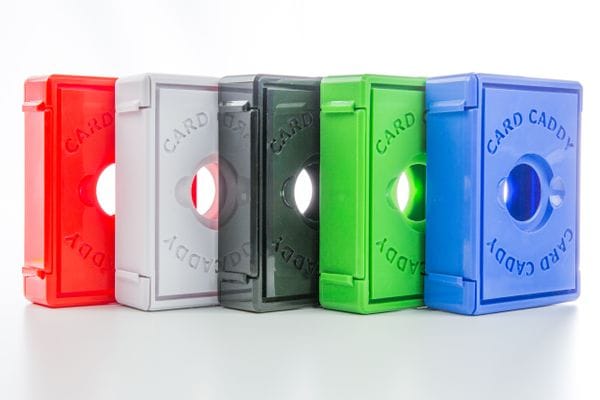 Card Caddy
The Card Caddy is the ONLY playing card case that turns into a discard tray so you can keep your cards safe, then play anywhere, anytime. We're all looking for ways to spend quality time with friends and family and a game of cards is a great way to do it. But those paper boxes the cards come in fall apart quickly and then your cards are easily lost or damaged. When it's time to play a game, those draw and discard piles get knocked over and it's tough to play if you don't have a level surface. The Card Caddy solves both of these problems and appeals to a wide market: from parents who want a portable alternative to their kids playing on their devices, players of traditional card games like Bridge, Canasta, Rummy, casino games and countless others, and tabletop gamers and collectors of trading cards.
TECH AND AUDIO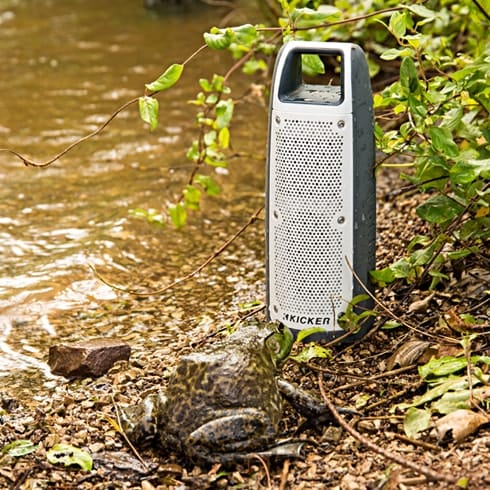 Bullfrog BF100 Waterproof Bluetooth Speaker
For the outdoor adventurer with the killer playlists: the Bullfrog BF100 is the go-to speaker for on-the-go, all-terrain fun. It is completely waterproof and floatable - take it in the ocean, on a kayak, or underneath a waterfall. It's fully protected from rain, snow, dust and dirt - and with an IP67 rating it can float and can also be submerged in 1m of water for up to 30 minutes. The BF100's compact design and lightweight build makes it perfect for throwing in a backpack for a day hike or including in a carry-on for traveling. It has a battery life of 12 hours and also includes hands-free speakerphone capabilities. It weighs approximately 2 pounds and is the size of a water bottle.
PureGear USB-PD car charger and PureGear PureJuice Portable Charger
For those who are still digitally connected when they camp, a dead cell phone battery can be inconvenient or even dangerous. Here are a couple PureGear accessories that will keep your phone's battery alive. The PureGear USB-PD car charger features 4x faster charging of your phone, tablet, or laptop-- especially handy if you've only got so much time to charge your phone. The PureGear PureJuice Portable Charger is lipstick-sized portable charger for your cell phone, so no dead phones or scrambling to look for a wall outlet.
PRODUCTS FOR YOUR PETS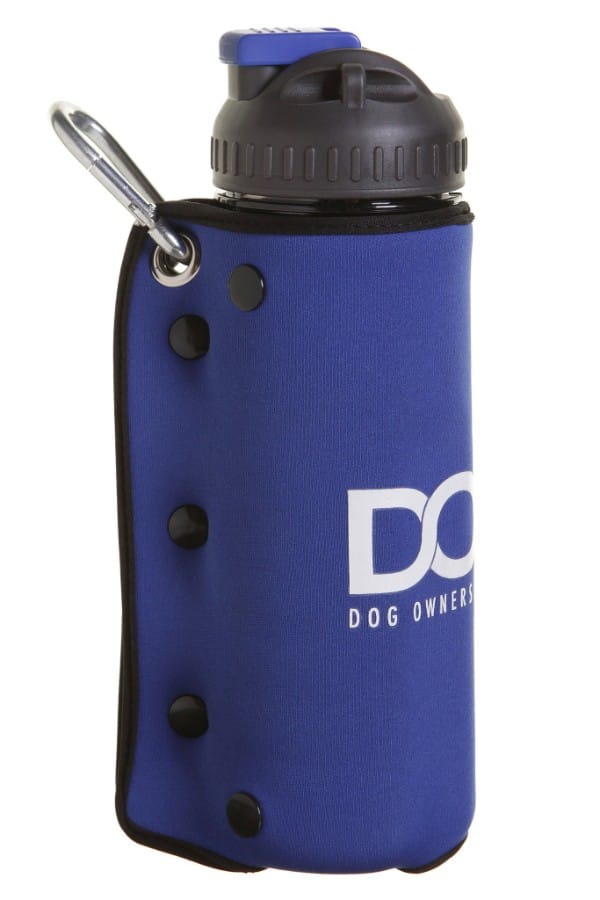 DOOG 3-in-1 Water Bottle & Bowl
For the dog-loving audience, the DOOG 3-in-1 Water Bottle for the dog owner who is traveling with their canine companion in planes, trains, automobiles or by foot. The unique neoprene wrap that covers the BPA-free, shatterproof bottle not only keeps the water cold, but unsnaps to become a water bowl for your dog. The fabric dries quickly and is also anti-microbial so it doesn't retain the dog's odor.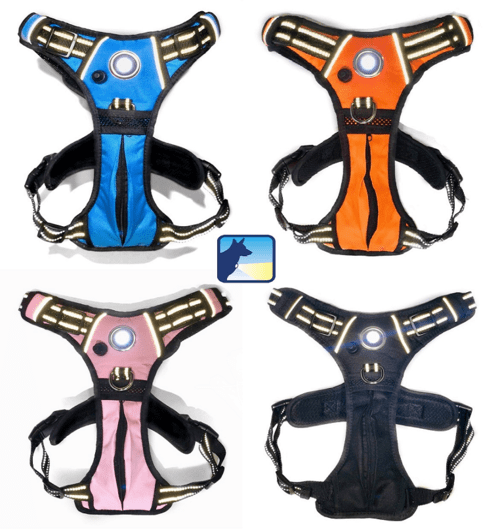 Headlight Harness
A headlight harness from headlightharness.com will make a perfect gift for all dog owners this year. This patent-pending dog harness provides superior lighting both for the user and those in their immediate surroundings. Highly reflective, water resistant, and lightweight, the Headlight Harness is equipped with an integrated, focused beam LED in the chest, which projects light up to 100ft. This lights up the path ahead while making both human and dog visible to everyone in the area. The Headlight Harness also keeps pets secure in any vehicle. Simply sit them on the seat and run the seatbelt through the sturdy handle on the back before buckling them in for a safe, secure, and calm ride.
We hope this list has given you some ideas for your next road trip campout. Whether you're basking in the warmth of the campfire or the glow of the dashboard, the gear you choose to bring or choose to leave behind can make all of the difference. Whatever you end up taking and wherever the open road ends up taking you, we hope you always stay safe and have fun!