Your vehicle is a complex machine, and it requires specially-tuned gear to run its absolute best. What makes a certain part "specially-tuned," however, depends entirely on your particular vehicle and your particular driving needs. This fact certainly applies to engine air filters. Not only are there tons of different applications for air filters - there are also plenty of manufacturers trying to one-up the competition, so you've got a whole lot of options to choose from. Let's sort out the different performance air filters out there to help you find the best one for your engine and your driving style.
Your Driving Type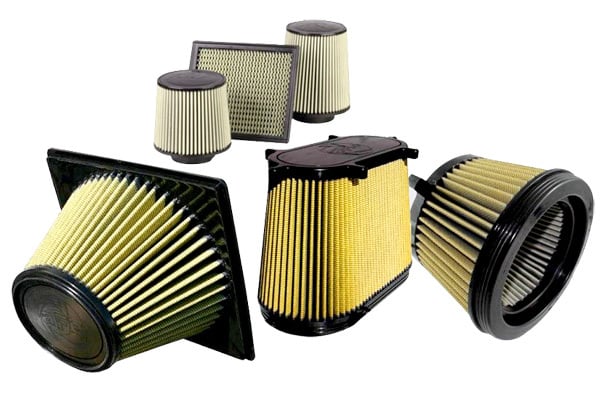 The best air filter for your vehicle is decided mostly on what kind of vehicle you drive and what kind of driving you do. For example, if you want heavy-duty power and torque for towing and hauling heavy payloads, the aFe Pro Guard 7 Filter is specially designed for just that. It's high-volume air flow provides massive improvements in torque and horsepower, with lower EGTs than everyday filters. If all-around performance and response are what you're looking for, go with a K&N Air Filter. K&N has been crafting top-notch filters for almost four decades, and they truly know how to extract the most performance out of your particular engine.
Performance, Convenience, And Value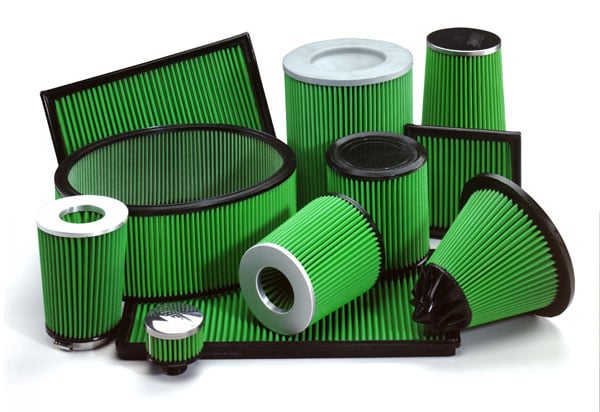 There are a few more factors to consider when shopping for the best air filter. If performance is your first and foremost priority, check out our aFe and S&B Air Filters, which are specially designed to extract the maximum power out of your engine. If you're also looking for a low-maintenance option, the AEM Dryflow Filter features an oil-free design so there's no mess and no fuss when it's time to clean the filter media. But when fuel economy and environmental concerns are your focus, a Green Filter is the way to go. These filters are "green" not only in color - they also boost your MPGs and are fully reusable to minimize their carbon footprint.
If you want to know even more about the filters on our site, be sure to read through our air filters reviews. These reviews are written by actual customers, not paid copywriters like us, so you know they've got real-world information and testimonials. And if you have any more questions, our customer service team is always on call at 800-663-1570. Happy shopping!
This page was written by Packy AutoAccessoriesGarage