One of the quickest and most affordable ways to hook your vehicle up with vast power gains is hooking up a performance air intake. Our cold air intakes supply crucial extra oxygen to your engine, improving combustion for awesome horsepower and efficiency. When you're shopping for an intake, however, you have a lot of brands to choose from. Let's take a look at two of the leading manufacturers, AEM and K&N.
K&N Intake Systems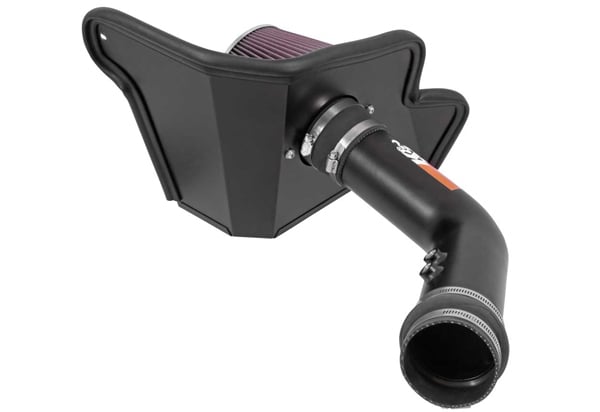 K&N is one of the biggest air filter brands out there, and their intake systems are designed to capitalize on their filter expertise. Every K&N Intake includes one of their high-flow, cotton gauze and oil air filters. These filters trap dust and other harmful particles effectively, without forming the kind of power-robbing restrictions that stock filters cause. Whether you go with the K&N Typhoon Intake or the FIPK Intake, you're sure to enjoy extra horsepower and acceleration, and maybe even a few extra MPGs - assuming the power gains don't inspire you to drive a lot more aggressively, that is.
K&N Air Intakes are available in a variety of styles, including short ram, cold air intakes, and even one with a removable tube that lets you change between cold air and short-ram styles. Each K&N Intake is custom-designed to your make, model, and year vehicle, so they usually take under 90 minutes to install. Plus, custom designs also mean that they're custom tuned to unlock the full potential of your exact engine.
K&N Intakes are also easy to install. This video shows what it takes to install the K&N FIPK system.
AEM Air Intakes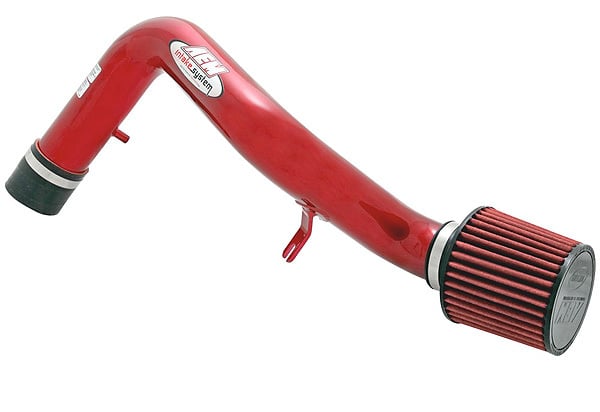 AEM started bending tubes and folding filters over 25 years ago, and ever since they've become a leading manufacturer in the world of air intakes. AEM Intakes are built with racing performance in mind, featuring hi-tech designs that track masters have relied on season after season. Their aftermarket intake systems aren't just for the track, though. You can mount an AEM Cold Air Intake or AEM Short Ram under your hood for amazing performance on the streets and highways as well. Choose from several different high-tech designs to get checkered-flag power everywhere you drive. Plus, many AEM Intakes come in a variety of finishes so you'll even give your engine bay an extra touch of style.
AEM Intake tubes are bent with a true mandrel process. Mandrel-bent tubes maintain a consistent diameter through every turn, so air flows through about as efficiently as a straight pipe. So, whether you go with the short-distance AEM Short Ram Intake or the longer AEM Hybrid Intake, you'll get efficient, effective flow. Plus, AEM includes a DryFlow filter with every system to keep your air supply clean with minimal restrictions, and every AEM Intake is covered with a Lifetime Warranty.
AEM or K&N - What's The Right Air Intake For Your Vehicle?
Both an AEM and a K&N Air Intake is sure to improve your performance over your stock system. There are a few more factors to consider when shopping for the right air intake for your needs, however. From your budget and driving style down to the kind of look you want under the hood, there may be a few reasons for you to choose one brand over the other. Take a look at the following side-by-side comparison chart to help you determine the right intake for your truck or car. Don't forget, we also provide real-world Air Intake System Reviews, written by drivers and performance enthusiasts just like you. Plus, if you have any other questions, you can always give our experienced customer service crew a call at 800-663-1570.
| | | |
| --- | --- | --- |
| | | |
| Starting From | $91.85 | $58.56 |
| Materials | 6061 Aluminum | Aluminum, Cross-Link Nylon |
| Styles | Cold Air, Short Ram, Brute Force, Hybrid, Dual Chamber | Cold Air |
| Finishes | Polished, Red, Blue, Gunmetal Grey, Titanium Powder-Coat | Polished, Blue, Red, Silver, Black |
| Available Accessories | None | Air Filters, Gauges, Performance Chips |
| Warranty | Lifetime | 10-Year/1,000,000-Mile |
| Shipping | FREE | FREE |
| | | |