GMC S15 Cold Air Intakes
Find all the top-rated and best GMC S15 Cold Air Intakes here. GMC S15 intakes maximize your power and performance by making your truck's engine breathe more cool air. GMC S15 air intakes feature custom-tuned designs to offer a direct-replacement installation and a right-on fit. For particle-free flow without hooking up an entire intake system, easily install a replacement filter. S15 air intakes are hassle-free to track down and include competitive prices when you rely on AutoAccessoriesGarage.com.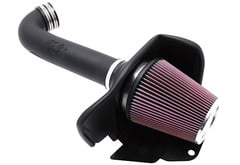 From $199.99
Free Shipping
Quick View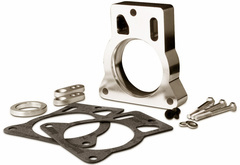 From $89.99
Free Shipping
Quick View
Can't make up your mind? Let us help you out! We put our years of industry experience, customer reviews, and expert opinions to use and ranked our Most Popular Air Intake Systems.
We offer GMC S15 Air Intake Systems for the following years & trims:
2004 GMC S15 Air Intake Systems
2003 GMC S15 Air Intake Systems
2002 GMC S15 Air Intake Systems
2001 GMC S15 Air Intake Systems
2000 GMC S15 Air Intake Systems
1999 GMC S15 Air Intake Systems
1998 GMC S15 Air Intake Systems
1997 GMC S15 Air Intake Systems
1996 GMC S15 Air Intake Systems
1995 GMC S15 Air Intake Systems
1994 GMC S15 Air Intake Systems
1993 GMC S15 Air Intake Systems
1992 GMC S15 Air Intake Systems
1991 GMC S15 Air Intake Systems
1990 GMC S15 Air Intake Systems
Popular GMC S15 Air Intake Systems