Bumper Covers & Valances
Wrap your bumpers and get an even smoother look on your car or truck. Our bumper covers are custom-designed, so they'll pop over your curves and angles seamlessly. Speaking of custom, you can also paint them for a perfect match against your vehicle's finish. For the sleekest looks, you can't go wrong with a custom valance or bumper cover.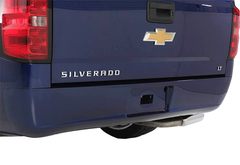 The Street Scene Roll Pan enhances your vehicle's performance look and compliments the rest of your exterior style accents. These truck roll pans are custom fit to the make, model, and year of your truck or SUV.
From $171.00
Free Shipping
Quick View