When deciding between two seemingly-equal brands for your vehicle's brakes system, researching the brands individually is essential. This way, you find the right brand for your needs in as scientific a way as possible. For instance, Baer Brakes and Brembo Brakes are two of the premier brands on the market today. Independent of each other, each would be a fantastic decision. But how to choose between the two? Hopefully the following article helps.
Bear Brakes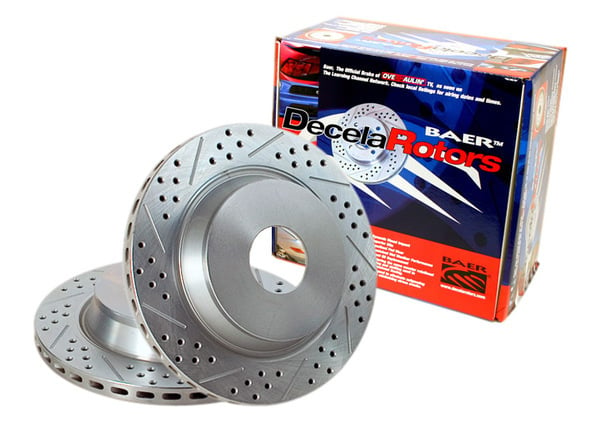 When it comes to functional style at a great price, few companies compare to Baer Brakes. Both innovative and affordable, Baer Brake Rotors and Brake Pads are engineered for competition-level performance, both on the street and at the track. A proprietary iron blend provides their rotors with durability for any application, while a high-friction ceramic compound ensures Baer Brake Pads are aggressive enough to stop your vehicle when you need them most. That's not all - this technology comes at a price that any gearhead can afford.
The concept is simple enough, but the follow-through is unparalleled. When you need great brakes at a price that won't destroy your budget, you need Baer Brakes.
Brembo Brakes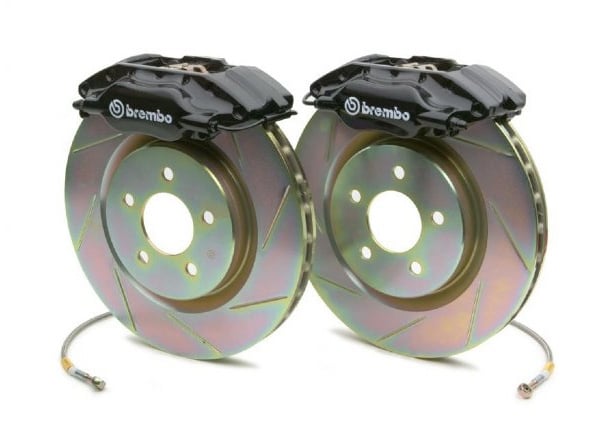 The Italians know their cars, and from the home of Ferrari comes the ultra-high-level performance of Brembo Brakes. When the time comes to completely overhaul your vehicle's braking system in the name of elite upgrades, then it's time for a Brembo Brake Kit. We don't sell Brembo parts on one-by-one basis because parts of this caliber simply should not be separated from each other. Everything works together to give your ride unparalleled braking performance, and the only way to ensure as much is to go with a full Brembo Brake Kit.
They are a little more expensive than your standard brake kits, but they are a little better than standard, too. There may come a moment as a vehicle owner when you're ready to step up your game. Moments like these call for Brembo Brakes.
Baer or Brembo - Which Are The Right Brakes For Your Vehicle?
The two most important factors to consider when shopping for replacement brakes, parts and accessories are budget and expectations. Some people are looking for functional looks while others are looking to jack up their vehicle's performance. What follows is a chart that lays out the valid differences between Baer Brakes and Brembo Brakes, and we hope it helps you with you decision-making process. Happy shopping!
| | | |
| --- | --- | --- |
|   | | |
| Starting At | Brake Pads from $63.94 | Full Kits from $1,435.20 |
| Available Parts | Brake Pads, Brakes Rotors | Full Brake Kits only |
| Materials Used | Exclusive Iron mixture on Rotors; High-friction Ceramic Pads | Lightweight, Aircraft-grade Aluminum |
| Full Kits Include | N/A (full kits not available) | Rotors, Pads, Brake Lines, Calipers, Knuckles (when necessary) |
| Sells Rotors Individually | Rotors sold as pairs | No, full kits only |
| Warranty | 3-Year | 2-Year |
| Shipping | FREE | FREE |
|   | | |