When it comes to making the right decision for the brakes on your car or truck, it's important to ensure that you know all the facts. Product ranges vary greatly from company to company, as do construction materials and warranties. Below, you will find an article and chart comparing StopTech Brakes with Hawk Brakes. As you make the right decisions regarding your vehicle's Brakes system, we hope this helps.
StopTech Brakes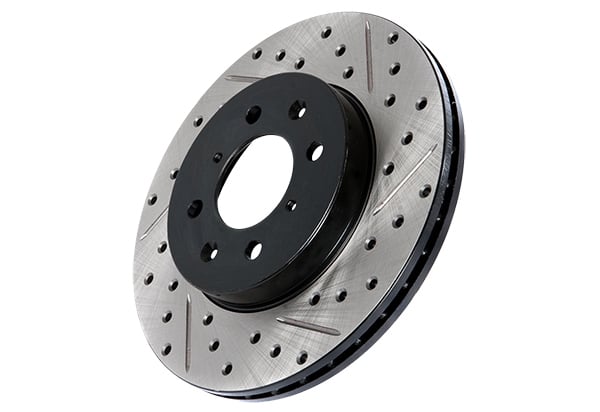 StopTech Brakes is responsible for a wide-ranging product line that serves every aspect of automobile braking. They offer full brake kits, StopTech rotors, performance brake pads, stainless steel brake lines, and even Big Brake Kits for larger towing vehicles. Started on the eve of the 21st century by performance enthusiasts looking to make their own mark on the scene, StopTech Brake Kits have grown in prominence on their way to being among the most popular in the business.
When it's time to upgrade a vehicle's brake system, the odds are good that there is a StopTech Brakes product available. That goes for racing and street use. StopTech knows brakes, and their products are among the industry's highest quality.
Hawk Brakes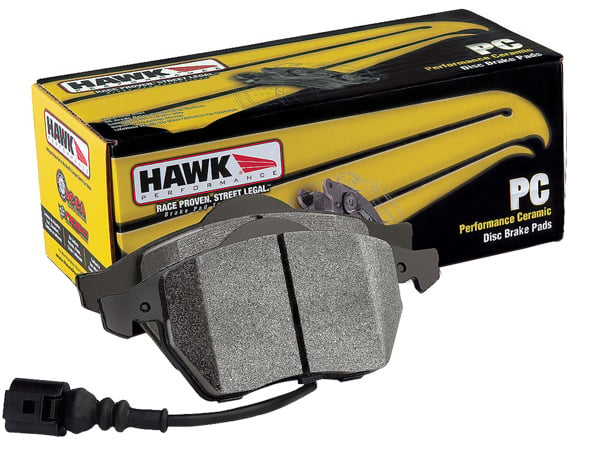 Hawk Performance makes a Brake Pads and Brake Rotors that upgarde a vehicle's system one piece at a time. They do not sell full brake kits for a total redesign, though they do offer greater options in their individual sets of Hawk brake pads than does StopTech. With Hawk, you can choose among pads specifically engineered to direct replacement, performance/racing, performance/street, and heavy-duty uses. Their one rotor offering is designed to be quiet when not engaged and aggressive when in use.
The Hawk Brakes product line is not nearly as wide-ranging as some others are, but they make up for it with focused precision. A set of Hawk brake pads or Hawk Quiet Slot rotors is going to vie you exactly what you're looking for, guaranteed.
StopTech or Hawk - What Are The Right Brakes For Your Vehicle?
The ultimate decision on which are the right brake components for your vehicle is yours alone to make. After going over the relevant factors, keep your budget and your needs in mind and the decision becomes less difficult. What follows is a chart laying out the differences between StopTech Brakes and Hawk Brakes in clear, easy-to-process terms. As with the rest of this article, we sincerely hope this helps you make your purchasing decision.
 

Individual Parts Starting At

$37.41
$55.47
Available Parts
Full Brake Kits, Stainless Steel Brake Lines, Drilled Rotors, Drilled & Slotted Rotors, Brake Pads
Brake Pads, Quiet Slot Rotors
Materials Used
Cast Iron; Stainless Steel
Alloy blend for Quiet Slot Rotors; Ceramic or Ferro-Carbon Composite for Brake Pads
Full Kits Include
Rotors, Pads, Brake Lines, any other necessary components (i.e. Calipers) for a given system
N/A (full kits not available)
 
Sells Rotors Individually
Yes
Yes
 
Warranty
90-Day, 3,000 miles
Lifetime
Shipping
FREE
FREE