Bumper Guards
The idea of protecting a bumper seems counter-intuitive. After all, it's what is supposed to protect your vehicle's body, right? It's easy to think this way - until a rogue shopping cart messes up your chrome. Our bumper guards are the best way to protect your ride's bumper from those surprise frustrations that would otherwise ruin your day.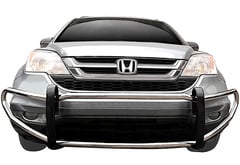 Bring a bold look and unbeaten protection to your front end with the Broadfeet Front Bumper Guard. Heavy-duty T304 Stainless Steel construction stands up to the rigors of the road and the vehicle specific design leaves your grille unobstructed while preventing damage.
From $327.80
Free Shipping
Quick View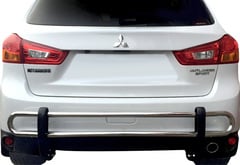 Build a barrier at your back-end with the Broadfeet Rear Bumper Guard. This strong and lightweight Stainless Steel tubing offers heavy-duty defense and comes custom designed to fit your specific SUV exactly. Backed by a Lifetime Warranty.
From $230.00
Free Shipping
Quick View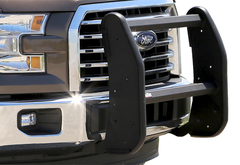 Keep your pickup's front-end protect with the durable Dee Zee Bumper Guard. This guard features a channeled design accepts LEDs and other accessories (sold separately) and is built from sturdy Aluminum construction coated in NRT™ (No Rust Technology).
From $492.78
Free Shipping
Quick View
Want to learn more? Read our:
About Bumper Guards
What if you hit something while backing up? We aren't suggesting you would, of course. We're speaking hypothetically here. Like you, we're perfect drivers here at AAG but our bumper guards would protect your paint if such a freak accident - a momentary lapse in judgement, perhaps - did occur. You also can't stop other people from doing damage to your rear bumper when you are away, either. Parking lots can be a jungle in their own way. Better safe than sorry with some rear bumper protection, we always say.
We guarantee you'll get the best price when you do your bumper guard shopping at AAG. That's because we offer a 1-year price match guarantee. Combined with our always free - and fast! - shipping, it's easy to see why AutoAccessoriesGarage.com is the #1 site for scoring a new bumper guard.