GMC Yukon XL Bumpers
Mount a new GMC Yukon XL SUV bumpers and give yourself additional convenience and looks. GMC Yukon XL SUV bumpers feature heavy-duty materials and construction to provide countless years of trusty service. Additionally, every GMC Yukon XL bumper installs without modifications and fits flawlessly due to their custom-built designs. At Auto Accessories Garage, GMC Yukon XL heavy-duty bumpers come with the best prices and completely free shipping, on every order.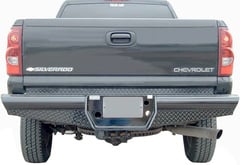 From $853.15
Free Shipping
Quick View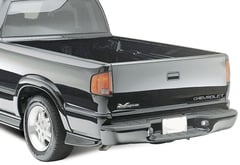 From $345.99
Free Shipping
Quick View
Can't make up your mind? Let us help you out! We put our years of industry experience, customer reviews, and expert opinions to use and ranked our Most Popular Bumpers.
We offer GMC Yukon XL Bumpers for the following years & trims:
2006 GMC Yukon XL Bumpers
2005 GMC Yukon XL Bumpers
2004 GMC Yukon XL Bumpers
2003 GMC Yukon XL Bumpers
2002 GMC Yukon XL Bumpers
2001 GMC Yukon XL Bumpers
2000 GMC Yukon XL Bumpers
Popular GMC Yukon XL Bumpers