Protecting your vehicle's front end is crucial if you want to maintain your investment - and a Car Bra is the way to do it. Crafted from durable materials and custom-cut for a perfect fit, these products form a tough shield against bugs, rocks, and scratches. It's easy to realize that you need a Nose Protector - but the tough part is deciding which brand to choose. Check out two leading brands, LeBra and Covercraft, to help you find the right bar bra for your car or truck.
Covercraft Car Bras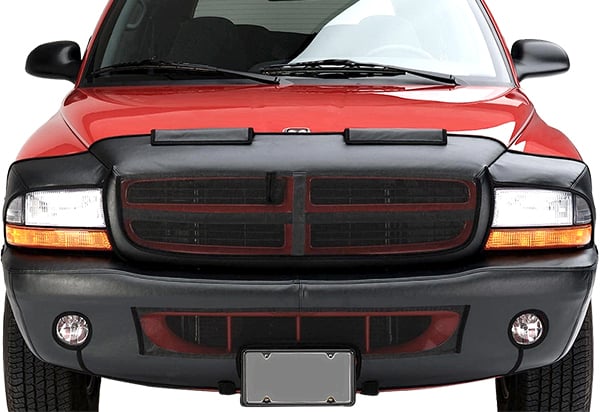 Covercraft knows more than a thing or two about vehicle protection. Their car covers and seat covers are industry leaders for their rugged construction, precise fit, and attractive style. Over the decades they've learned a ton about vehicle coverage, and they've constantly been devoted to developing better products. That devotion shows in Covercraft Car Bras.
Every Covercraft Car Mask is custom-designed to your exact vehicle, so it'll fit snugly and perfectly over every curve. They're made to cover every bit of your front end, including the bumper and the hood, and their micro-perforated designs allow for good breathability so your finish won't get damaged. Plus, depending on your vehicle it may come in either a 1-piece or a 2-piece design, which allows for easy hood opening. Covercraft also offer a state-of-the-art car sun shade so be sure to check that out as well.
LeBra Car Bras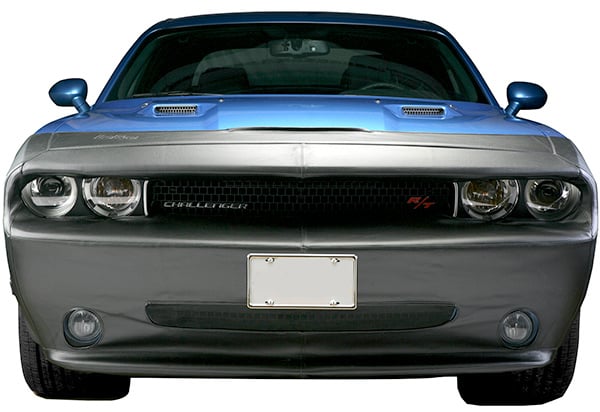 LeBra is also seen as one of the kings of all-weather nose protection. Their multi-layer design is optimized for great protection against impacts, scratches and moisture. LeBra Front Car Bras feature a moisture-resistant knit inner liner that sits gently on your paint. The outer vinyl layer is breathable, so it dries off as you drive - no need to remove the bra after a rainstorm. This means you can keep your sporty style year-round, without any extra hassles or concerns for the safety of your finish.
LeBra Car Bras are super easy to install. All it takes is 15 minutes of your time - no tools, no hassles. They mount using woven nylon straps, molded plastic hooks, and adhesive velcro strips, so you'll be back on the road in no time. And because they're carefully custom-designed, your factory headlights, fog lights, and other front-end features are not compromised.
LeBra or Covercraft - What Is The Right Car Bra?
Clearly, both Covercraft and LeBra make high-quality, protective Car Bras that will shield your front end and keep it looking great. So what brand do you choose? Use the following chart to compare, and factor in your budget, preferred warranty, and liner materials. Plus, we have plenty of Car Bra Reviews, written by real customers, so you can find out first-hand how these products stack up. And finally, you can always call our helpful customer service staff at 800-663-1570. Good luck!
| | | |
| --- | --- | --- |
| | | |
| Starting From | $108.54 | $80.86 |
| Materials | Vinyl/Fleece Liner | Vinyl/Woven Liner |
| Styles | 1-Piece, 2-Piece, Full Front | 1-Piece, 2-Piece |
| Finishes | Black | Black |
| Warranty | 3-Month | 90-Day |
| Shipping | FREE | FREE |
| | | |