Face it - you can't cram your luggage into your passengers' laps and expect to have a fun or successful road trip. You've got a couple options, however: trade your vehicle in for a bulky 15-passenger van, or pick up a Cargo Carrier. We'd suggest going for the latter, of course, and not just because we sell them. Rooftop Cargo Carriers are a brilliant, inexpensive way to drastically increase your cargo capacity - but what kind should you get? Check out Cargo Bags and Cargo Boxes side-by-side and see what's better for your particular needs.
Cargo Bags - Light Duty, Convenient Storage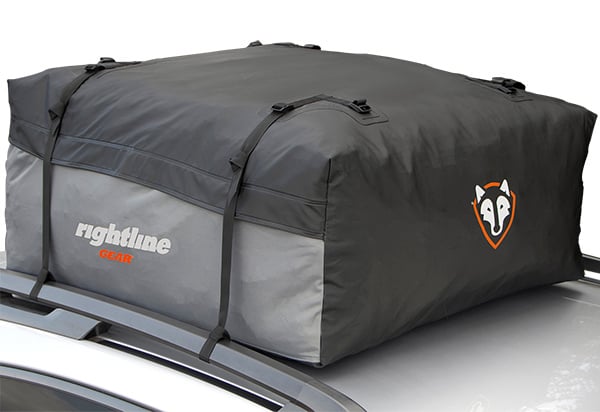 A roof bag is a great way to expand your hauling capabilities. Bags such as the PackRight Sport 3 and the WeatherTech Rack Sack Cargo Bag provide up to 18 cubic feet of extra space, freeing up plenty of room inside your vehicle. With the PackRight Cargo Saddlebag, you can strap your gear to the back of your SUV for easier access.
The key benefit of Cargo Bags is that when not in use, they simply fold flat and can be stored in a tight space. Plus, they're easy to handle and install, and you don't necessarily need a roof rack so you'll be on the road in no time. Plus, they're typically more affordable than the average cargo box. This convenience and value comes at the expense of some weather protection and security, however. If you need to haul highly valuable gear or equipment that absolutely cannot get wet, a Cargo Box might be a better option.
Cargo Boxes - Tough, Secure Protection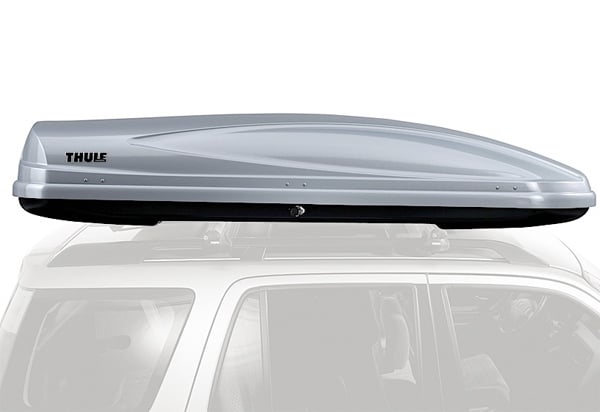 The most secure way to expand your vehicle's storage space is by installing a Cargo Box. Cargo Boxes like the Thule Atlantis Cargo Carrier or the Rhino-Rack Master-Fit Cargo Carrier shelter your gear securely under a hard plastic shell. They act like a trunk that mounts over your roof, protecting your valuable cargo from all kinds of moisture, impacts, and heavy weather. That's not all - many Cargo Boxes, including the Thule Ascent Cargo Box, feature a locking mechanism to prevent theft.
Of course, the tradeoff with Cargo Boxes is that, unlike Cargo Bags, these units don't collapse and fold up for compact storage. You'll also spend quite a bit more to get a hard shell box, and if you don't already have a roof rack that will add to your installation expense. But if you need the ultimate in security for your gear, these boxes are absolutely the way to go.
Cargo Bags or Cargo Boxes - Which Is Better?
There are a few things to consider when weighing your options for cargo carriers. First off, the type of cargo you need to haul is of great importance; for example, if your gear is especially sensitive to moisture, you should strongly consider a Cargo Box. On the other hand, if you don't already have a roof rack (or don't plan on adding one), you'll have to go with a Cargo Bag. Whatever style you choose, be sure to read our Cargo Carrier Reviews pages to get a real-world report from your fellow road trippers to determine which is the perfect cargo bag or cargo box for you. And don't forget, our customer service crew is on call at 800-663-1570 to answer any additional questions. Happy shopping!