Toyota Corolla Dash Kits
Toyota Corolla dash trim kits let you transform your interior to the extreme. Choose from Corolla dash trim kits in myriad finishes, from carbon fiber dash kits to wood dashboard trim kits. Dashboard kits for your Toyota Corolla also boast custom designs, so they need no time at all to mount. Additionally, Toyota Corolla dash kits are also quick to search for at AAG.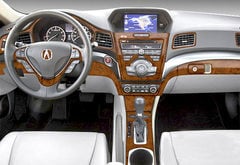 From $39.84
Free Shipping
Quick View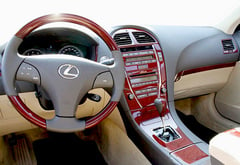 From $35.10
Free Shipping
Quick View
Corolla Dash Kit Reviews
Donald P
from Silver Springs, FL said:
Love it.....complete kit, perfect dimensions, and great color! Installed in approximately an hour. My interior looks like a luxury car now. Be patient after ordering....it took a little while to get. But....worth the wait.
We offer Toyota Corolla Dash Kits for the following years & trims:
Corolla LE Dash Kits
Corolla S Dash Kits
Corolla XLE Dash Kits
Corolla XRS Dash Kits
Corolla Advanced Dash Kits
Corolla CE Dash Kits
Corolla Luna Dash Kits
Corolla C Dash Kits
Corolla Sol Dash Kits
Corolla TS Dash Kits
Corolla GLS Dash Kits
Corolla Verso Dash Kits
Corolla Sedan Dash Kits
Corolla Hatchback Dash Kits
Corolla Liftback Dash Kits
2012 Toyota Corolla Dash Kits
2011 Toyota Corolla Dash Kits
2010 Toyota Corolla Dash Kits
2009 Toyota Corolla Dash Kits
2008 Toyota Corolla Dash Kits
2007 Toyota Corolla Dash Kits
2006 Toyota Corolla Dash Kits
2005 Toyota Corolla Dash Kits
2004 Toyota Corolla Dash Kits
2003 Toyota Corolla Dash Kits
2002 Toyota Corolla Dash Kits
2001 Toyota Corolla Dash Kits
2000 Toyota Corolla Dash Kits
1999 Toyota Corolla Dash Kits
1998 Toyota Corolla Dash Kits