Jeep Comanche Bug Deflectors, Wind Deflectors & Shields
Jeep Comanche window and hood deflectors add great looks and comfort to your ride and take no time at all to install. Their smooth and sleek curves direct pebbles and smashed bugs up and off your hood and keep winds and rain away from your rolled-down windows. Each and every Jeep wind and hood deflector is molded custom to your vehicle, and you can check out a range of styles and finishes. AAG is your superior choice for Comanche deflectors that you can afford.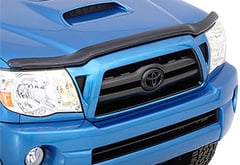 From $89.19
Free Shipping
Quick View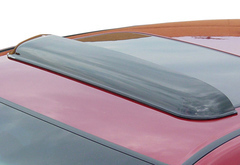 From $56.49
Free Shipping
Quick View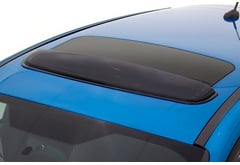 From $57.21
Free Shipping
Quick View
Can't make up your mind? Let us help you out! We put our years of industry experience, customer reviews, and expert opinions to use and ranked our Most Popular Deflectors.
We offer Jeep Comanche Deflectors for the following years & trims:
1998 Jeep Comanche Deflectors
1997 Jeep Comanche Deflectors
1996 Jeep Comanche Deflectors
1995 Jeep Comanche Deflectors
1994 Jeep Comanche Deflectors
1993 Jeep Comanche Deflectors
1992 Jeep Comanche Deflectors
1991 Jeep Comanche Deflectors
1990 Jeep Comanche Deflectors
1989 Jeep Comanche Deflectors
1988 Jeep Comanche Deflectors
1987 Jeep Comanche Deflectors
1986 Jeep Comanche Deflectors
1985 Jeep Comanche Deflectors
Popular Jeep Comanche Deflectors