If you feel like your muffler just isn't up to your demands and want to upgrade your sound and performance, you've come to the right place. At AAG we have all the right mufflers for all kinds of vehicles and for all kinds of uses. Often, simply upgrading your muffler will help you enhance your power and give your exhuast a bold, mighty tone. Both Cherry Bomb and Thrush build some excellent mufflers, and they're renowned for their sound. Compare the two brands and find the right mufflers for your car or truck.
Cherry Bomb Mufflers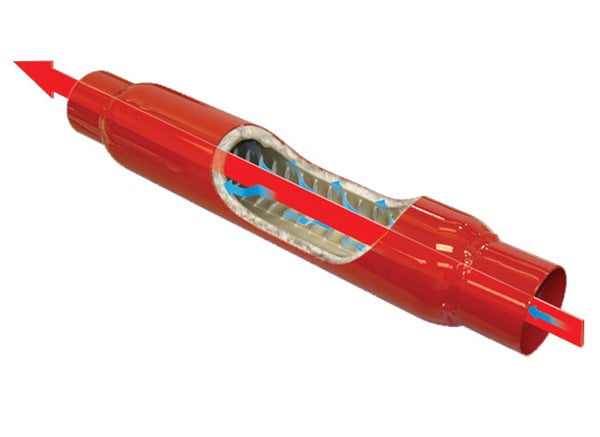 For over 40 years Cherry Bomb has been touting the motto "Disturb the Peace" - and with one of their mufflers on your vehicle that's just what you'll do. Cherry Bomb developed the first glass-pack muffler in 1968, and even to this day the Cherry Bomb Glasspack Muffler continues to inspire with its loud, rich, and deep tone. The Glasspack also features a straight-through design that makes for excellent exhaust flow, which provides extra power and performance. Over the decades Cherry Bomb has also designed a full line of mufflers for a variety of needs, from more performance-oriented Cherry Bomb Elite Muffler and Turbo Muffler to the Extreme Muffler, which is designed to give you the loudest, most aggressive tone possible.
With this video you hear the Cherry Bomb Extreme Muffler in action on a 2010 Camaro:
Thrush Mufflers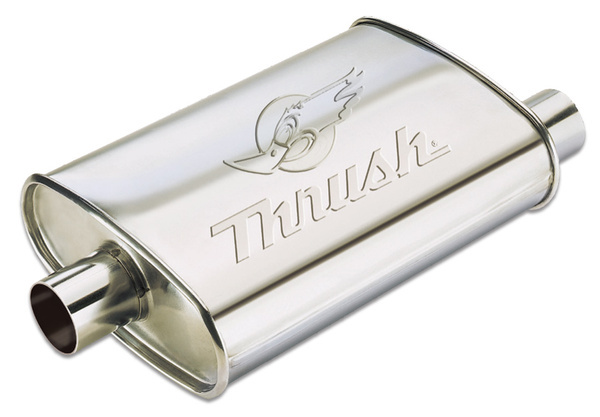 Like Cherry Bomb, Thrush got their start during the bustling hot rod explosion in the mid-1960s. Since the hot-rod movement began plenty of imitators and wannabes have come and gone, but Thrush remains in that elite class of manufacturers that have lasted through the decades and their changing fads. They've made it their business to satisfy drivers looking for both tire-squealing performance and head-turning exhaust tones.
Depending on the model, Thrush Mufflers are available in either 304 Stainless Steel or Aluminized Steel, for long-lasting performance and rust prevention. Their chambered designs like the Thrush Hush Super Turbo Muffler offer high flow as well as a bold vintage tone. The Thrush Glass Pack Muffler, on the other hand, features a straight-through design for maximum flow as well as a beefed-up growl. Plus, for extra-hot looks, many Thrush Exhaust Mufflers are available in Stainless or Red Powder Coat finishes.
Thrush or Cherry Bomb - What is The Right Muffler For You?
Both Thrush and Cherry Bomb build excellent mufflers that toughen up your sound and your performance. One brand may be better suited to your particular needs, however. Take a look at this chart and compare Cherry Bomb and Thrush side-by-side - you just may find one brand that's perfect for your performance demands, ideal muffler tone, and your budget. For even more in-depth info, read our muffler reviews and get real-world testimonials from your fellow drivers.
| | | |
| --- | --- | --- |
| | | |
| Starting From | $38.89 | $35.77 |
| Materials | Aluminized Steel | 304 Stainless Steel, Aluminized Steel |
| Styles | Glass Pack, Turbo through Extreme (6 total) | Glass Pack, Turbo, Super Turbo (5 total) |
| Available Accessories | Exhaust Systems, Catalytic Converters, Exhaust Tips | None |
| Warranty | 5-Year Warranty on Catalytic Converters | 90-Day |
| Shipping | FREE | FREE |
| | | |