Chrysler 300 Fender Trim
Find the industry-leading brands of Chrysler 300 Fender Trim here. Toughen up your Chrysler 300's curb-side looks with car fender trim. Replacement-style Chrysler 300 fender flares give a smoother look to your vehicle, while chrome flares give you added clearance for large tires. Custom-engineered 300 fenders take little time to install, and they're crafted from the most durable plastics. Step up your 300's style and save money with Chrysler 300 fender flares from AutoAccessoriesGarage.com.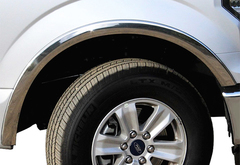 From $89.95
Free Shipping
Quick View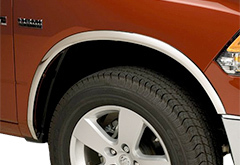 From $144.64
Free Shipping
Quick View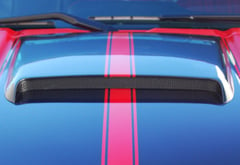 From $111.00
Free Shipping
Quick View
Can't make up your mind? Let us help you out! We put our years of industry experience, customer reviews, and expert opinions to use and ranked our Most Popular Fender Flares & Trim.
We offer Chrysler 300 Fender Flares & Trim for the following years & trims:
300 Limited Fender Flares & Trim
300 S Fender Flares & Trim
300 SRT8 Fender Flares & Trim
300 Hemi Fender Flares & Trim
300 Plus Fender Flares & Trim
300 CRD Fender Flares & Trim
300 LX Fender Flares & Trim
300 Signature Fender Flares & Trim
300 Touring Fender Flares & Trim
300 SRT-8 Fender Flares & Trim
2014 Chrysler 300 Fender Flares & Trim
2013 Chrysler 300 Fender Flares & Trim
2012 Chrysler 300 Fender Flares & Trim
2011 Chrysler 300 Fender Flares & Trim
2010 Chrysler 300 Fender Flares & Trim
2009 Chrysler 300 Fender Flares & Trim
2008 Chrysler 300 Fender Flares & Trim
2007 Chrysler 300 Fender Flares & Trim
2006 Chrysler 300 Fender Flares & Trim
2005 Chrysler 300 Fender Flares & Trim
Popular Chrysler 300 Fender Flares & Trim