Lincoln Town Car Fender Trim
Find the industry-leading brands of Lincoln Town Car Fender Trim here. Bolt on a set of Lincoln Town Car fender flares and improve your looks. Lincoln Town Car fenders offer extra room for large tires, but OE replacement style Town Car fenders provide a graceful look. Our Town Car fenders fit exactly and install without modifications thanks to their custom designs. It is also a cinch to track down car fenders at Auto Accessories Garage.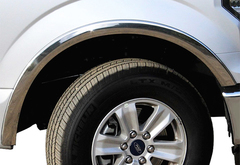 From $89.95
Free Shipping
Quick View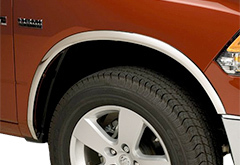 From $144.64
Free Shipping
Quick View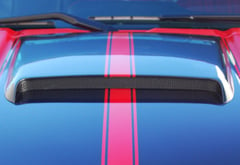 From $111.00
Free Shipping
Quick View
Can't make up your mind? Let us help you out! We put our years of industry experience, customer reviews, and expert opinions to use and ranked our Most Popular Fender Flares & Trim.
Town Car Fender Flares & Trim Reviews
Mattie Thoren
from Liberty, NC said:
Haven't installed yet as I want to have a few scratches taken care of first. But the quality is A1.
Stephen M
from Webster, NY wrote:
The product looks good but are very flimsy. The installation was under 30 minutes after the 45 minutes it took to go to get the proper screws and stand in line to pay for them. Auto Accessories Garage was very good to deal with.
Michael S
from Saint Louis, MO wrote:
Better than the ones that came with the car, felt heavier and had better attachment.
Michael L
from Orange, CT wrote:
Great item and easy install. Looks great on my 2006 Town car.
Ted H
from Broken Arrow, OK wrote:
High quality parts. Adds a real classy look to the car. Very nice polish on the parts. Simple and easy to install! A must for all Town Car owners or also Crown Vic., Grand Marquis owners.
We offer Lincoln Town Car Fender Flares & Trim for the following years & trims:
Town Car L Fender Flares & Trim
Town Car Limited Fender Flares & Trim
Town Car Signature Fender Flares & Trim
Town Car Ultimate Fender Flares & Trim
2011 Lincoln Town Car Fender Flares & Trim
2010 Lincoln Town Car Fender Flares & Trim
2009 Lincoln Town Car Fender Flares & Trim
2008 Lincoln Town Car Fender Flares & Trim
2007 Lincoln Town Car Fender Flares & Trim
2006 Lincoln Town Car Fender Flares & Trim
2005 Lincoln Town Car Fender Flares & Trim
2004 Lincoln Town Car Fender Flares & Trim
2003 Lincoln Town Car Fender Flares & Trim
2002 Lincoln Town Car Fender Flares & Trim
2001 Lincoln Town Car Fender Flares & Trim
2000 Lincoln Town Car Fender Flares & Trim
1999 Lincoln Town Car Fender Flares & Trim
1998 Lincoln Town Car Fender Flares & Trim
1997 Lincoln Town Car Fender Flares & Trim
Popular Lincoln Town Car Fender Flares & Trim