Back Up Alarms
If you drive a bigger truck or a vehicle with an obstructed rear view, it's essential that everyone around you knows you're backing up. Don't just throw it into reverse and hope for the best - keep everyone aware with a Back Up Alarm. Our Back Up Alarms let out a loud beep that assures everyone will get out of the way. Plus, they're built tough enough to handle the rigors of the job site.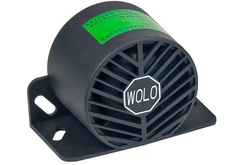 The Wolo Heavy Duty Back Up Alarm alerts cars and pedestrians that your vehicle is on the move. Built to cut through ambient noise, this back up alarm produces an attention-grabbing beeping sound every time you're in reverse. Available in 2 models.
From $62.99
Free Shipping
Quick View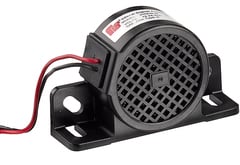 Improve safety on the site with the Federal Signal 2012 Series Back-up Alarm. Epoxy coated and easily cleanable, this back beeper meets all SAE J994, CE, OSHA, and MSHA requirements and is available in three volumes.
From $26.25
Free Shipping
Quick View