What kind of cab does your truck have, and what does that mean? The subject can get confusing, even for the most knowledgeable truck aficionados. For one thing, sizes and shapes are always changing as each new year brings new models of trucks. But more confounding, each make seems to have made up their own names for their cab sizes. For example, if you drive a Ram you could have a Quad Cab or a Crew Cab, while other pickup cabs might be Standard, Access, Super Crew... the list goes on.
Select your make to learn more: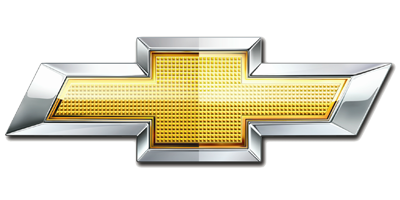 Chevy is no stranger to the world of trucks. Their Silverado and Sierra models are available in three different cab sizes.
Silverado/Sierra 1500/2500 Regular Cab

Chevy's Regular Cab features three seats up front and two doors – simple stuff.

Silverado/Sierra 1500/2500 Double Cab (Extended Cab)

The size up from that Chevy calls a Double Cab – though they used to call it an Extended Cab before 2014. The Double or Extended features two regular doors and a three-seat bench, in addition to two quarter-sized doors and a back row of seats. They'll tell you that you can seat six in this cab, and you can, but if you've got six full-sized construction workers in there, things might be a little cramped.

Silverado/Sierra 1500/2500 Crew Cab

The Crew Cab has full-sized back doors, but other than that the cab interior is only marginally larger – a little more shoulder room up front, and a little more hip and leg room in the back. You can seat six here as well, and the Crew will be a bit more comfortable than the Double.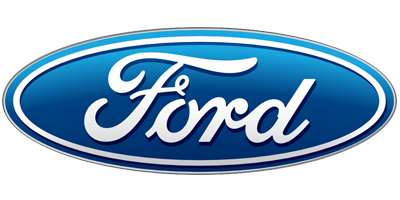 Ford stands behind the notion that their trucks are "built Ford tough." But their F-Series trucks are not only categorized by toughness, but by comfort as well with three cab sizes each.
F 150 Regular Cab

As for Ford's F-150, the Regular Cab features two doors, and a row of three seats – as regular as it gets.

F 150 Super Cab

Next up for your F-150 would be the SuperCab. This midsized cab has a set of 170 degree opening access doors and a back row of seats. The smaller access doors hinge to the back of the cab, and there is no center pillar. It seats six, but preferably two or three of the six would be on the small side.

F 150 Super Crew

The largest cab, for an F150 is called the SuperCrew. Yes, SuperCrew, SuperCab, they sound similar and it can be easy to get them mixed up. Interestingly enough, the F-250 and F-350 versions of this large cab are just called Crew Cab. In either case it features four full-sized doors, and a more spacious six seating interior.

F 250 / 350 Regular Cab

Just like the F 150, the 250 and 350 Regular Cabs feature two doors, and one row of seats. This is great for a contractor or exterminator that just needs to transport themselves and their equipment.

F 250 / 350 Super Cab

F 250 and 350s also call their mid-sized cab the Super Cab. Two regular doors, two smaller ones, no center pillar. The back seat is a little small, but you can put three people in there if you really believe in yourself.

F 250 / 350 Crew Cab

Unlike the F 150's SuperCrew, 250s and 350s just call it a Crew Cab. But the style is the same: four full-sized doors, and a good sized back seat.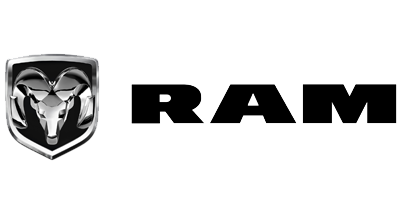 When Ram split away from the Dodge name in 2009, they continued to produce high-quality trucks for contractors and commuters alike. Each Ram (whether that be 1500, 2500, or 3500) is available in three various cab sizes.
Ram 1500 Regular Cab

Ram 1500, 2500, or 3500 each have a Regular Cab option – two doors, and a trio accommodating bench seat (or just two bucket seats if you swing for that option).

Ram 1500 Quad Cab

The Ram 1500 is available in a Quad Cab, with smaller rear access doors, and a slightly cozy second row of seats. Your Ram 2500 or Ram 3500 does not have this option.

Ram 1500 Crew Cab

All three sizes of Ram trucks do come in a Crew Cab, with two full sized rear doors and a back row that includes a little more leg room than the 1500 Quad Cab offers.

Ram 2500/3500 Regular Cab

For the larger Rams, the Regular Cab is just that, regular. It has two doors and one row of seats, either a bench seat that seats three, or two bucket seats.




Ram 2500/3500 Crew Cab

Next up for the 2500 or 3500 Ram is the Crew Cab, skipping quad cabs altogether, these feature two full sized doors and a spacious back seat.




Ram 2500/3500 Mega Cab

For a 2500 or 3500, you can go even bigger: the Mega Cab. The Mega Cab was intended to be the largest and longest truck cab available. You can tell just by looking at it that the cab is quite a bit longer than simply the length of both doors – which is uncommon. And you'll know when you're sitting in it that Ram's plan was to make a cab that could seat six adults in true comfort.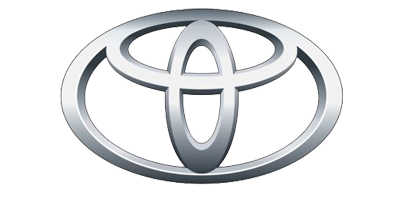 Toyota describes their trucks as "built for the endless weekend." And whether your weekends are full of entertainment or elbow grease, the size of your cab will be an important consideration. Tacomas have two available cab sizes, while Tundras feature three.
Tacoma Access Cab

Toyota cab names and styles vary between the Tacoma and the Tundra. Modern Tacomas don't come in a regular cab anymore, just the Access Cab or the Double Cab. The Access Cab (which they sometimes call their regular cab) features 60/40 doors, and a backseat which might seem a little small for an adult.

Tacoma Double Cab

The Tacoma's Double Cab comes complete with four full-sized doors and a more spacious interior.

Tundra Regular Cab

Unlike the Tacoma, the Tundra does feature a Regular Cab – the traditional two doors and one bench set-up.

Tundra Double Cab

The Tundra also comes in a Double Cab, but unlike the Tacoma's Double Cab, this one is more of a mid-sized set-up, featuring two regular doors, two smaller doors, and a cozy back seat.




Tundra CrewMax Cab

There's also a size bigger, but on the Tundra it's called the CrewMax Cab - not the Double Cab – and it features four regular-sized doors, and a luxurious backseat area.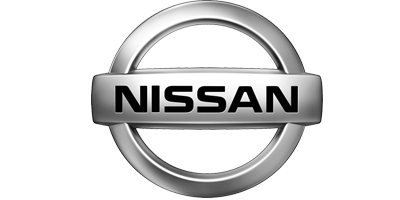 Nissan truck owners are some of the most loyal truck owners out there. But do you know your cab size? The Frontier and the Titan each have two available cab sizes.
Frontier King Cab

Nissan did away with the Regular cab all together, so a modern Nissan truck, whether it's a Frontier or a Titan will have a King Cab, or a Crew Cab. The King Cab, on a Frontier, has four doors, but the rear doors have no exterior handle – they must be opened and closed with the front door opened. The forward facing flip-up seats in the back allow you to fit four people in this truck.

Frontier Crew Cab

The Crew Cab version, with full rear doors and a row of backseats can seat 5. But even if you just had four people, they'd probably prefer the Crew Cab as it is a bit more spacious.

Titan King Cab

The Titan's King cab is just like the Frontier's: two regular doors, followed by two access doors (no exterior handles) and two forward facing flip-up seats in back.

Titan Crew Cab

Similarly, the Titan's Crew Cab mirrors the Frontier Crew Cab. It features full-sized rear doors, and a backseat that holds up to three passengers, bringing the total capacity of the truck to five.



In-Depth Look at Pickup Cab Sizes
First of all, let's look at the Regular Cab – two doors, two seats. Sometimes it's called a Standard Cab, but generally there aren't a lot of names thrown around for this one. Virtually every truck that's manufactured has a version of this. Looking back, trucks were originally designed as a piece of farm equipment, pure and simple. A farmer moving hay doesn't really need any more room in his truck than he needs on his trailer. The two seats were actually just one bench, and the second door was there because, well, why not?
Moving on, the next size up would be the Extended Cab – two regular doors and seats, two small doors and seats. This style goes by many different names. It came about when manufacturers realized that trucks weren't just for farmers anymore. There were plenty of company owned trucks driving around, and they often needed to get four employees and a truck to a job site. The four seats made this easy to do, though you would hope that at least two of these employees were kind of small. We don't know if you've ever spent four hours on the highway in the backseat of an Extended Cab, but luxury and extravagance were clearly not the end goals here.
Finally you've got your Crew Cabs – four full-sized doors, four full-sized seats. "Crew Cab" is a fairly accepted name for this configuration, but you do see some curveballs here as well. No matter what they're called the idea is the same – a cab that's big enough to comfortably transport four to six full-sized adults. In other words, you can bring your whole 'crew' with you.
Nowadays it's pretty common for a truck to be used as a family member's primary vehicle. That means you need enough space to keep the whole family comfortable on those long road trips. And if you plan to carry friends or clients around with any regularity, a Regular Cab just won't cut it, and the 'Shotgun!' shouting matches are going to get pretty heated with an Extended Cab. The extra space is nice, but all that extra room has got to come from somewhere – your truck bed. So simply put, a Crew Cab is designed for someone who is okay with sacrificing cargo room for passenger room.