Spare Tire Covers
That spare tire of yours will come in handy some time or another, so keep it in good shape with a Spare Tire Cover. Our Jeep Spare Tire Covers are made from durable materials and match your soft top and other accessories for a clean, consistent look.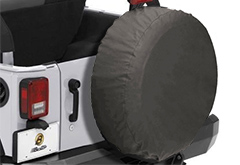 The rear mounted spare tire – never leave home without it. But if you're lucky, it might just sit on the rear of your Jeep for years and year. Keep that tire in ship shape and protected from dirt, dust, and UV-radiation with the Bestop Tire Cover.
From $44.99
Free Shipping
Quick View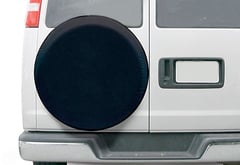 The Classic Accessories Spare Tire Cover protects your spare from dirt, debris, and bad weather. This tire cover is made of wipe-clean, water-resistant vinyl and features an elasticized bottom hem to give you a quick, custom fit. The Classic Accessories Spare Tire Cover is made to fit the specific dimensions of your truck or van's spare tire.
From $33.49
Free Shipping
Quick View