When you take it to the trails at night, your stock headlights just won't cut it. It's essential that you outfit your 4X4 with a set of Off-Road Lights and blast through the darkness. But the question is, which lights do you choose? Let's look at two of the leading brands in off-road lighting, PIAA, and Hella, to help you find the right auxiliary lights for your vehicle.
KC HiLites Lights and Accessories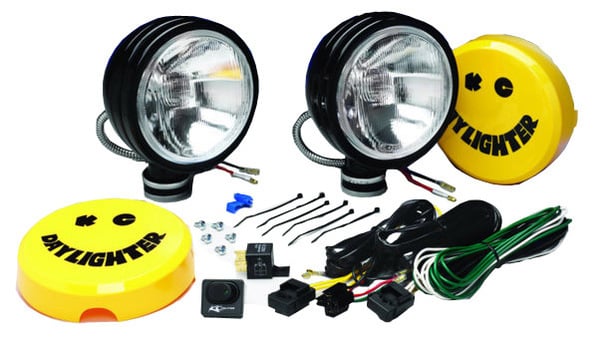 With their distinctive look and ubiquitous presence on countless vehicles around the country, KC HiLites Lights are about as recognizable as off-road lights can get. These lights have been illuminating the path ahead for off-roaders since 1970, making KC one of the defining brands in the industry. Plus, they show no signs of slowing down, with hi-tech products being developed all the time.
Mount a set of long-range KC Daylighters for high-powered lighting and top-notch style. Their rugged housings boast a classic design, and they contain a set of tough 100-watt halogen bulb for a strong beam you can count on. For better vision in rough weather, a set of KC HiLites 50 Series Fog Lights will help you cut through the mist. Be sure to also pick up some hardware, like a KC HiLites Light Bar to keep everything mounted properly.
Hella Off-Road Lights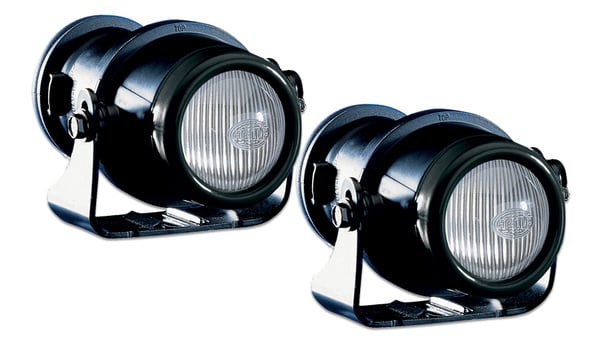 Hella's reach spans the entire globe, and with good reason. With an entire century of experience developing and building lights and other automotive electrical products, Hella Lights makes some of the most advanced and reliable gear on-road and off. Hella Off-Road Lights are known for their state-of-the-art technology, powerful light beams, and long-lasting durability.
Hella Lights are built with a variety of bulb styles, including Xenon, Halogen, and LED, so you can hook up exactly the lighting power you need at a price you can afford. Check out the Hella 500 Series Lights, which features classic round off-road style. Or, if you need extra fog visibility, check out the compact-yet-powerful Hella Micro DE Fog Lights - despite their tiny size, these fog lights cast a long, powerful beam. Hella backs their lights with a 1-Year Warranty.
Hella or KC HiLites - What Are The Right Off-Road Lights?
Both Hella and KC HiLites build high-quality, reliable off road lights. So which brand should you go with? Check out the chart below to compare both brands side-by-side. Then factor in what kind of beam pattern you need for your particular driving situation. Finally, consider your budget for lights, hardware, and installation and read our Off-Road Light Reviews for real-world testimonials. Got any more questions? You can always call our helpful customer service crew at 800-663-1570.


| | | |
| --- | --- | --- |
| | | |
| Starting From | $59.39 | $79.51 |
| Available Styles | Driving Lights, Long-Range Lights, Fog Lights, Auxiliary Lights | Driving Lights, Fog Lights, Auxiliary Lights |
| Lighting Methods | LED, Halogen, Xenon | Halogen, LED, Xenon |
| Available Accessories | Light Bars, Light Guards, Light Covers | None |
| Warranty | 23-Year | 1-Year |
| Shipping | FREE | FREE |
| | | |