When you take it to the trails at night, your stock headlights just won't cut it. It's essential that you outfit your 4X4 with a set of Off-Road Lights and blast through the darkness. But the question is, which lights do you choose? Let's look at two of the leading brands in off-road lighting, PIAA, and Hella, to help you find the right auxiliary lights for your vehicle.
KC HiLites Lights and Accessories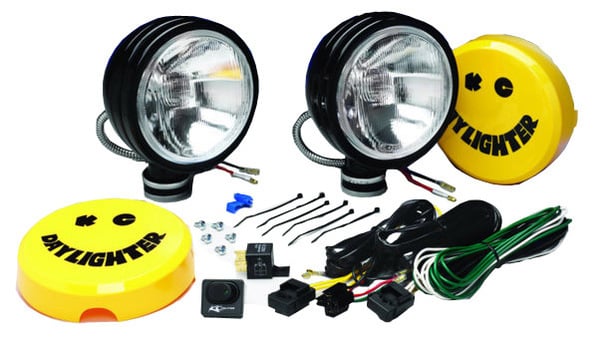 KC HiLites is one of those names you've seen on 4X4s as far back as you could remember. There's a reason they've become so ubiquitous - since 1970, KC HiLites Lights have provided reliable and powerful lighting for all kinds of vehicles, applications, and environments. Plus, the bold smiley-face-yellow logo instantly burns itself into your memory.
Perhaps the most demanded name in off-road lights, KC Daylighter Long Range Lights have provided powerful beams of light for countless 4X4s. Their 100-watt halogen bulbs and tough glass lenses are encased into a classic Black, Chrome, or Stainless Steel housing, and their rubber seals and patented shock mounts provide years of reliability. Another popular kit, KC HiLites 57 Series Long-Range Lights feature 5x7" rectangular lights, pre-assembled electronics, and an illuminated in-cab switch. KC also offers a wide selection of mounting hardware and accessories, like the KC HiLites Light Bar, so you can get your gear properly mounted. Plus, all KC HiLites Lights are backed with a 23-Year Warranty.
PIAA Off-Road Lights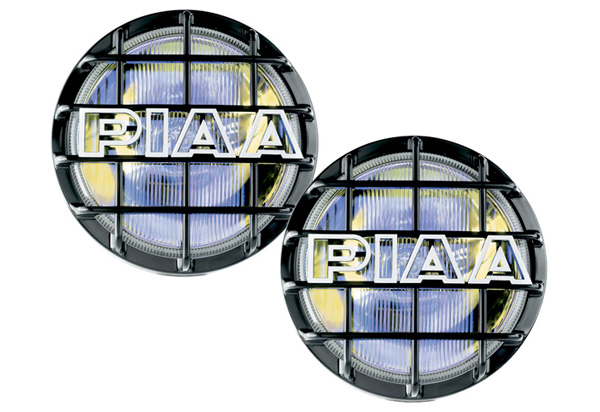 Along with KC, PIAA may be the other most-recognized off-road light name. With over 50 years developing and building state-of-the-art light gear, PIAA Lights have delivered the goods for off-road performance enthusiasts, racers, and weekend rock-crawlers. Pushing lighting technology into the future has been PIAA's M.O., and it's a big part of why they're known worldwide today.
The classic PIAA 510 is available in both fog light and driving light patterns, with a variety of bulbs to choose from. Their high-quality construction and top-notch corrosion resistance make the 510 Series one of PIAA's top sellers. If you're looking to drop an extra set of lights in your vehicle with a perfect OEM fit, the PIAA Driving Light Kit is perfect for you. It includes custom-fit lights and hardware to fit right into your vehicle seamlessly. No matter what kit, lights, or bulbs you go with, every PIAA Light is backed with a Lifetime Warranty.
PIAA or KC HiLites - What Are The Right Off-Road Lights?
There are several things to consider when choosing between KC or PIAA Off-Road Lights. First and foremost, there's your budget (including how much you would be willing to spend for a professional installation, if necessary). But of equal importance is the kind of lighting power, beam pattern, and durability you need for your particular driving situation. Also, our customer-written Off-Road Light Reviews will help you get even more info, and any extra questions can be answered by simply calling our customer service crew at 800-663-1570.


| | | |
| --- | --- | --- |
| | | |
| Starting From | $59.39 | $79.51 |
| Available Styles | Driving Lights, Auxiliary Lights | Driving Lights, Fog Lights, Flood Lights, Headlight Bulbs |
| Lighting Methods | LED, Halogen, Xenon | Halogen, LED, HID, Halogen |
| Available Accessories | Light Bars, Light Guards, Light Covers | None |
| Warranty | 23-Year | Lifetime |
| Shipping | FREE | FREE |
| | | |