Audi TT Tail Lights
Audi TT taillights improve your ride's looks and nighTTime visibility. Audi TT taillights utilize hi-tech bulbs and reflectors and provide you with the advantage even in rough conditions. Also, they bolt in directly to your TT with their 100% custom-made designs. For all kinds of Audi taillights at the lowest prices, rely upon AutoAccessoriesGarage.com.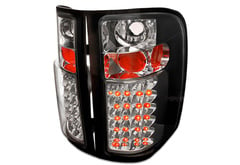 From $99.99
Free Shipping
Quick View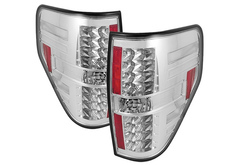 From $109.20
Free Shipping
Quick View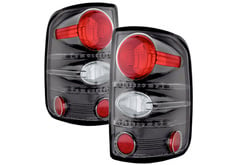 From $79.79
Free Shipping
Quick View
About Audi TT Tail Lights
At Auto Accessories Garage it's more stress-free than ever to shop for Audi tail lights. With our page's simple and easy-to-use make/model selector it's simple to locate custom-crafted Audi TT tail lights. Also, our TT euro tail light pricing is unbeatable. A hi-tech customer experience and the best prices - for Audi TT led tail lights there's just no provider beTTer than Auto Accessories Garage.
More Popular TT Accessories: Audi TT Headlights.
We offer Audi TT Tail Lights for the following years:
2014 Audi TT Tail Lights
2013 Audi TT Tail Lights
2012 Audi TT Tail Lights
2011 Audi TT Tail Lights
2010 Audi TT Tail Lights
2009 Audi TT Tail Lights
2008 Audi TT Tail Lights
2006 Audi TT Tail Lights
2005 Audi TT Tail Lights
2004 Audi TT Tail Lights
2003 Audi TT Tail Lights
2002 Audi TT Tail Lights
2001 Audi TT Tail Lights
2000 Audi TT Tail Lights
1999 Audi TT Tail Lights