Whether you're working on the roadside, pulling up to the construction site, towing, plowing, or even working security, you need to get the attention of vehicles and pedestrians around you. One of the easiest ways to do this is with a strobing warning light for your truck or SUV. Brilliantly bright LED or halogent light in your choice of color is sure to get you recognized as an authority figure in your domain.
But with so many strobe lights available on the market, it's hard to know which style would work best for you. That's why at Auto Accessories Garage we've decided to take a lot of the guesswork out of the equation. We took our industry knowledge as well as years of customer feedback to help us create this list of the Top 10 Best Strobe Lights of 2022 (with reviews).
The Best Strobe Lights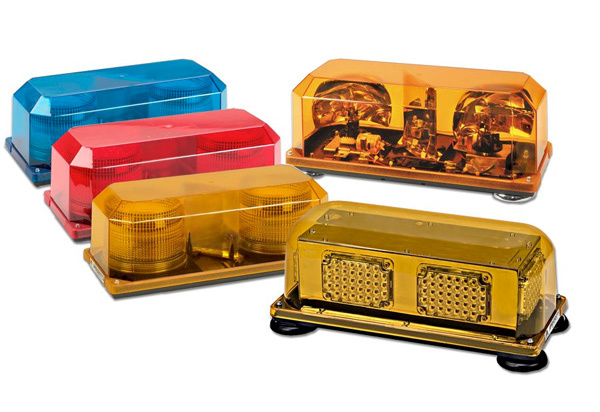 The Wolo Priority Warning Light is the perfect tool for an emergency situation and is available in three models. Various models are available with Red, Blue, or Amber light bulbs and this set-up is compatible with any and all 12 volt vehicles. Magnet mounts and permanent mounts are available.
I love the magnet mount. I can toss it on when I need it. Leave it in the cab when I don't.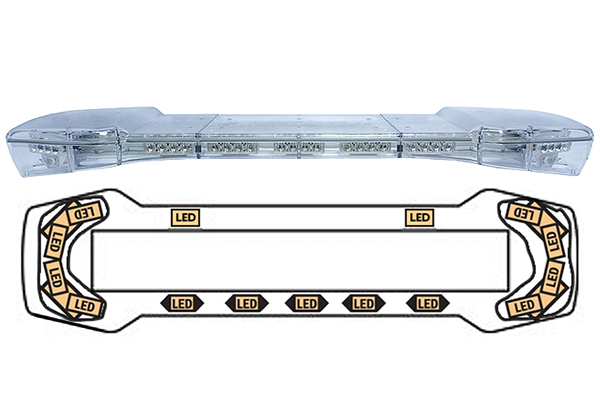 Available in 47", 49", or 54" lengths, the ECCO Streetlazer Strober LED Light Bar is designed to light up in the night whenever you need it. Built from a nearly indestructible Polycarbonate lens, this clear-domed light features amber LED warning lights for a nice warm warning light.
Got one of these for our mall security vehicle. It definitely does the trick.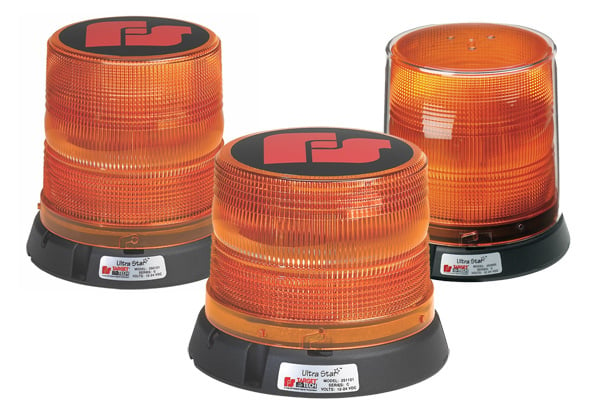 With four models available, in a variety of colors, and a multitude of mounting styles, your sure to find a Federal Signal UltraStar Strobe Beacon to suit your needs. This silicone encased strobe tube is resistant to heavy vibrations and moisture, so it's perfect for the job site.
Installation was a snap and I love the way the blue light looks flashing. I picked blue because it is attention grabbibg but not blinding.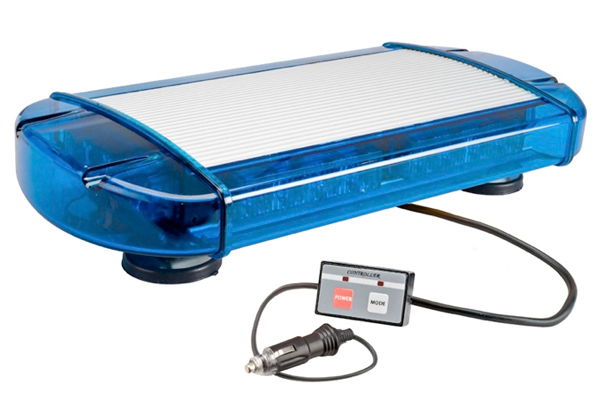 There is nothing wrong with your television, do not attempt to adjust the picture. These were the opening lines of the hit TV series The Outer Limits. Similarly, The Wolo Outer Limits Warning Light is nothing if not attention grabbing. Built to withstand heavy weather, this light is considered maintenance free.
Can't beat the maintenance free LED. The manual says they will never, ever burn out. Hard to imagine, but they haven't failed me yet!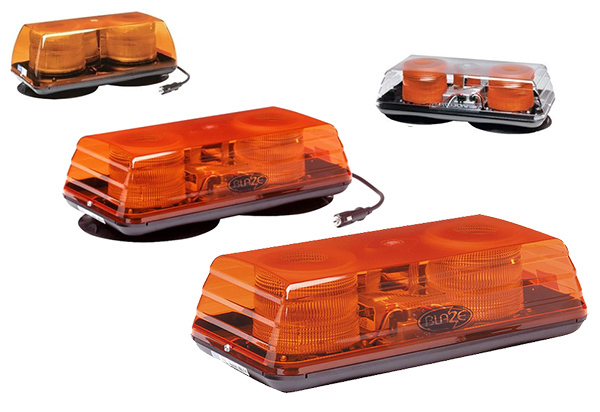 For a bright light in a small package, take a look at the Ecco Amber Strobe Mini Light. This miniature LED light bar is designed for a permanent mount, a suction mount, or a magnetic mount. Designed with commercial vehicles and utility trucks in mind, this bar offers aerodynamically rounded corners.
ECCO is always my brand baby! I'm a fan of their lights.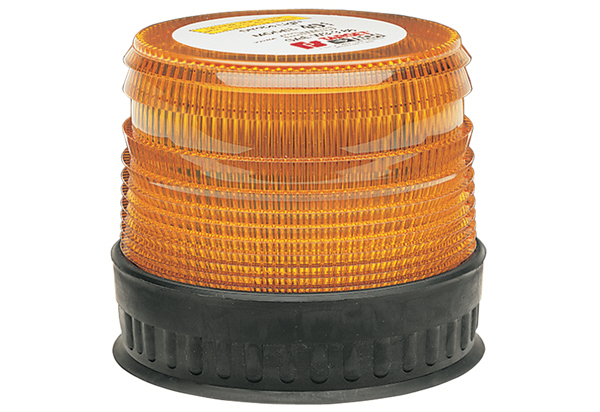 The mighty Winter Wolf from SnowBear arrives with skid shoes, plow markers, and deflectors. After a little bit of assembly, you'll be ready to clear snow like the pros. A simple, bolt-on installation allows you to install this plow on a wide variety of trucks and SUVs and all the hardware you need is included.
I do a lot of snow plowing late at night or early in the morning, and I like to make sure people see me. I'm not able to keep my eyes peeled at all times, so it's important that I'm seen.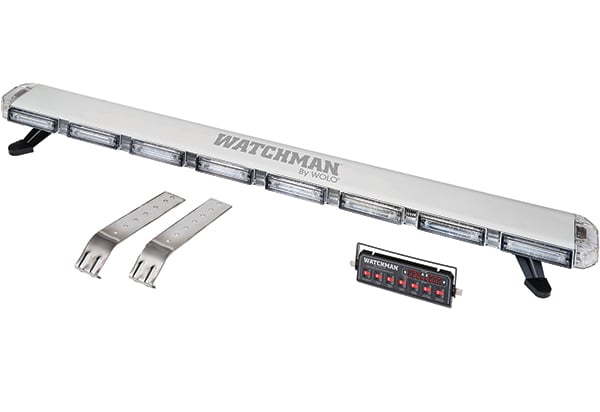 One of the many great aspects of the Wolo Watchman LED Light Bar is it's color options. It's available in Amber, Blue, or Red, but what really sets this strobing light bar apart from the rest is that it's also available in a combo Blue + Red. While legal limitations insist you use one at a time, it's still nice to have options.
It's always quality with Wolo. I'm a customer for life.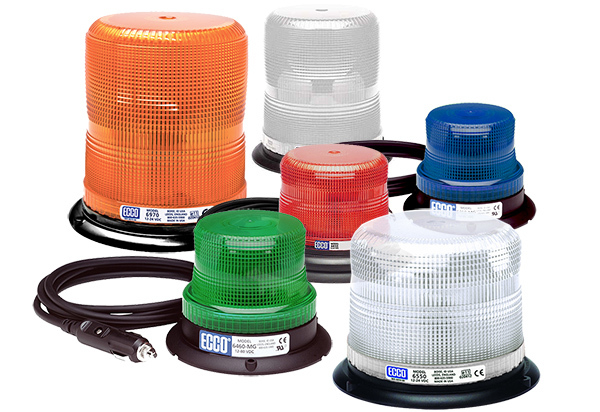 If you have your heart set on a green strobe light, the ECCO Strobe Beacon could be the strobe of your dreams. Also available in blue, red, or white, this light is available in SAE Class I, II, or III models and with flange mounts, magnet mounts, or vacuum mounts. ECCO backs it with a 5-Year Warranty.
For a lightweight, inexpensive warning light, I don't see doing much better than this bad boy.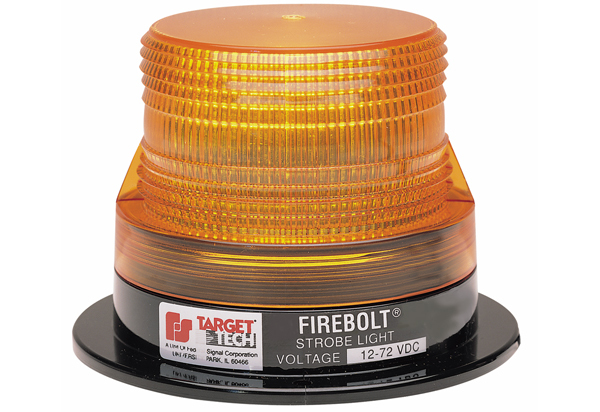 An attention-grabbing fire bolt is a fitting namesake for the Federal Signal Firebolt Plus Stobe Beacon. This durable light is SAE J845 Class 3 approved, resistant to moisture and vibrations, and it features a shatter-proof Polycarbonate lens. Available in amber, blue, clear, and red, this light is backed by a 3-Year Warranty.
I love fed sig because I know they employee a lot of Americans. I won't buy anything else for my trucks.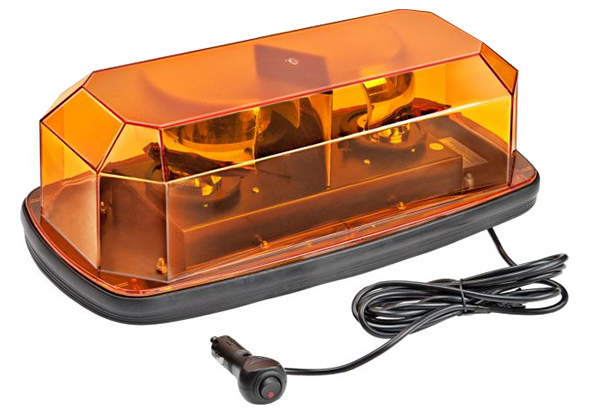 Make no mistake, the brightest star in the night sky is known as Sirius. And one of the brightest strobe lights for your truck is known as the Wolo Sirius Warning Light. Blasting two 35 watt halogen bulbs, this strobing warning light mounts to your vehicle's roof with highly powered magnets.
I'm a construction manager and this light is perfect. I lease my truck because I always want the latest model, so tossing this sucker on each new truck is perfect for me.