There are a ton of modifications you can make to bring some extra style to your wheels, but nothing is as fast, easy, and effectives as a stylish new set of LED Taillights. Euro style lights, LEDs, and even carbon fiber textured rear lights – you can find them all here at Auto Accessories Garage and all at the lowest prices with free shipping.
But with so many options on the market, how can you find the perfect tail lights for your make and model of car, truck, or SUV? A good first step is to punch your make, model, and year information into the AAG vehicle selector to see which taillights are compatible. What's a good second step? Taking a look at our Top 5 Best Aftermarket Tail Lights of 2023, with reviews!
The Best Tail Lights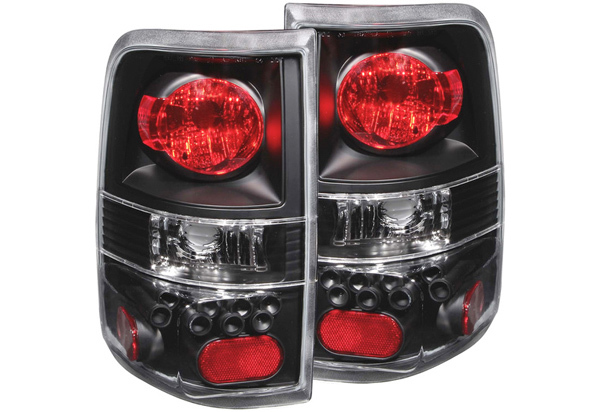 Euro-styled tail lights from Anzo will elevate the look of your vehicle. Weather-tight connections will ensure that these tail lights will be lit for many years to come. Advanced CAD/CAM technology ensures that each Anzo Tail Light will fit your make and model exactly. These lights are available in a variety of styles – black, chrome, or carbon fiber.
We just put these on our Honda Civic and couldn't be happier. They look so much cooler than the stock lights and were actually easier to install than I thought they would be. The quality far surpasses anything I could have hoped for. Worth every penny!!!

Read More Anzo Tail Lights Reviews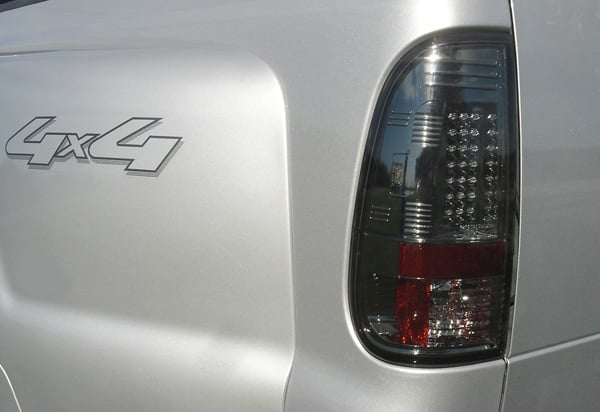 Custom made for a guaranteed fit, the LED tail lights from Recon are a quick and easy direct replacement of your OEM lights. A simple plug-and-play installation means you won't be up late scratching your head over these tail lights and they include 4 lens color options for your to choose from at the time of order.
Lights fit perfect, plug and play as they should. LEDs in the lights to work similar to factory lights but brighter and clearer and by drawing less power.

Read More Recon LED Tail Lights Reviews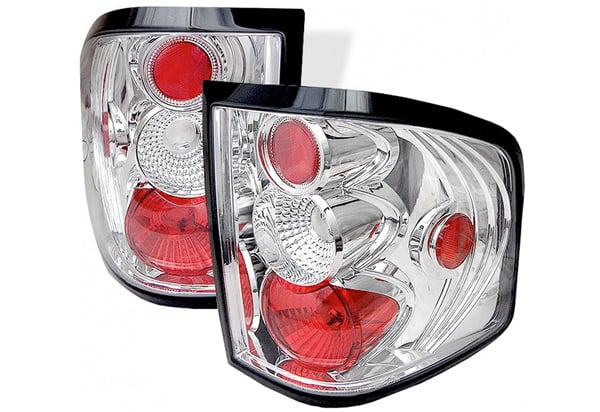 Adding a slick, European style to any vehicle is easy with a set of Spyder Euro Tail Lights. These lights are weather-sealed, backed by a 90-Day Warranty, and completely DOT approved and street legal. Best of all they'll plug directly into your factory wiring with no splicing, rewiring, or soldering required.
I absolutely love my Spyder Euro lights I purchased for my 2005 Dodge Neon. They look great! I am very satisfied. I would recommend them to anyone!

Read More Spyder Euro Tail Lights Reviews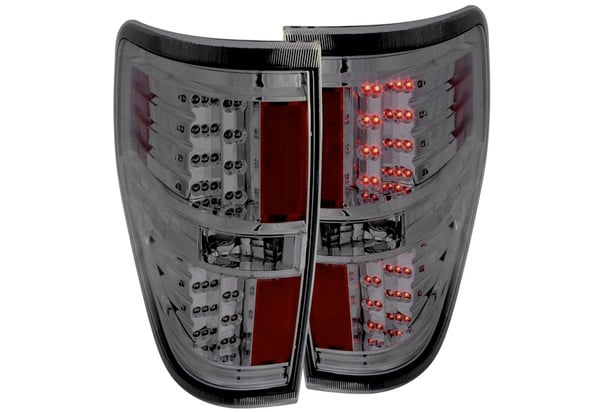 Drawing incredibly little power and emitting virtually no heat at all, Anzo LED Tail Lights install in less than thirty minutes on most vehicles and offer some of the brightest visibility in the business. These lights are weather tight and compliant to all DOT and FMVSS-108 guidelines. Anzo covers these tail lights with a 1-Year Warranty.
My led lights look awesome, really makes my car look sportier -and much brighter than I thought they'd be. Fast shipping for free too, very happy.

Read More Anzo LED Tail Lights Reviews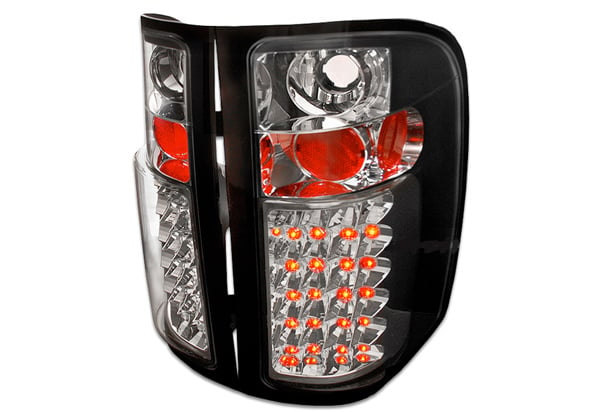 Taking the number one spot on our list, Spec-D LED Tail Lights offer a direct factory replacement and they arrive custom made to fit your vehicle exactly. Completely plug-and-play, you can easily attach these lights to your factory wiring. An economical solution in a sturdy and street legal construction, it's simple hard to beat LED Tail Lights from Spec-D.
The new lights are awesome...it really changes the look of our car...easy install too... ALOHA!

Read More Spec-D LED Tail Lights Reviews
What's the Best Fit for Your Vehicle? Enter Your Info Below to Find Out!